Looking to start a career in web design or looking to improve your current web design skills? Taking one or two of the best online web design courses will see you make this possible.
With the readily availability of internet today, it's never been easier to learn. There are lots of high quality online website design courses that you can do in your own time and at your own pace.
The beauty of learning web design skills is that you can work as a graphic designer from anywhere in the world. So all you digital nomad wannabes who love design here's a job that will allow you to work and travel the world.
See also: Digital Nomad Jobs: 15 Jobs That Let You Travel the World
86 Ways to Make Money Online
Download our free guide on legitimate ways to make money online in 2021
By signing up, you are agreeing to receive periodic emails from Fulltime Nomad. No spam. Only the good stuff.
But with so many to courses choose from how do you know which ones are the best?
In our post today, we explore 9 of the best online web design courses that you should definitely check out and make your web design career take off ASAP
*This post may contain affiliate links. If you click on them and purchase something we get a small percentage of the sale. More info here*.
Related posts:
Best Online Web Design Courses
Udemy is one of the biggest online course providers available offering both free and paid courses. You can find a host of courses spanning all industries including web design. The courses are available at your convenience and you can take them whenever you want on a desktop or a mobile phone device.
There are over 40 web design courses on the site that teach how to build different web resources, building websites without using code, using Illustrator and so much more. To find one of the best online web design courses on Udemy simply do a quick search by choosing the web design category. You can then filter the courses further by popularity, ratings or skill level.
Skillshare has various courses teaching a variety of web design concepts including HTML5 & CSS3, building effective homepages, landing pages, interactive animations, and so much more. The site has both paid and free courses.
You can watch the web design online classes on Skillshare at your own time and pace. Classes are normally an hour long each and you can download them to a mobile device and watch offline.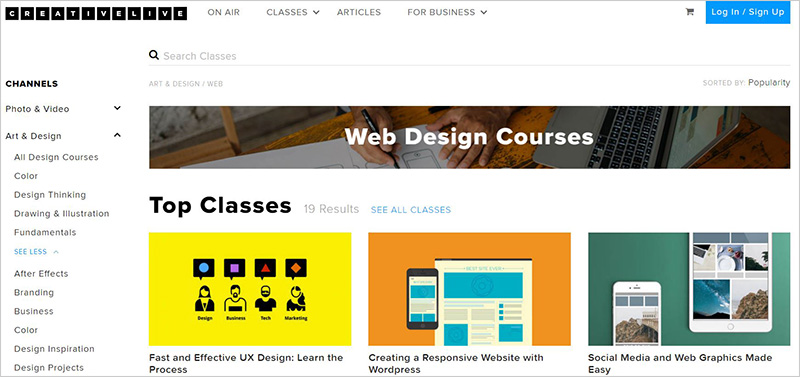 CreativeLive is another premium site offering high quality and diverse online web design classes. The site has industry expert instructors who cover custom web design areas including branding, web graphics, custom lettering, creation of color schemes, editing WP themes, creating WP sites, HTML and CSS designing sites in Illustrator, etc.
You can purchase courses on the site from $29. This gives you access to a minimum of 9 video lessons, exclusive bonus content, lifetime access, ability to stream or watch offline on desktop and mobile, among a host of other benefits.
Lynda is another extensive site featuring some of the best online web design courses. The site has over 330 web design courses. It doesn't matter whether you're a beginner, an experienced designer, or simply interested in gaining experience in a particular web design skill, there is a course for everyone on Lynda.
Topics covered in the various courses include web design basics, responsive design, child themes, foundations of UX, Adobe, Bootstrap, WordPress, Illustrator, Dreamweaver, among others. To start a course on the site, sign up today for a basic plan for just $25 a month. You can also try the site for free for 10 days.  
5. Code Academy
Codecademy is a popular online platform that has free web design and development classes.You can choose to take a web design online course to learn how to build professional sites, HTML and CSS, how to use jQuery or any other web design skill that you're interested in.
You can also decide to increase your chances of finding freelance web design jobs by learning popular web development languages such as Ruby, JavaScript, Python and PHP. The course videos offer you step-by-step instructions making it easy to learn.
6. Sitepoint
SitePoint is online teaching platform targeting web designers and developers. Courses on the platform are grouped various categories including design & UX, JavaScript, HTML & CSS, mobile, among other categories.
There are introductory courses to help beginners understand popular web techniques and tools such WordPress, Photoshop, Joomla, Bootstrap, and more. There also courses targeting people with intermediate design skills including CSS3 selectors, Sass and Compass, advanced WP features, etc.
See also: How to Become a Web Developer & Travel The World
7. Treehouse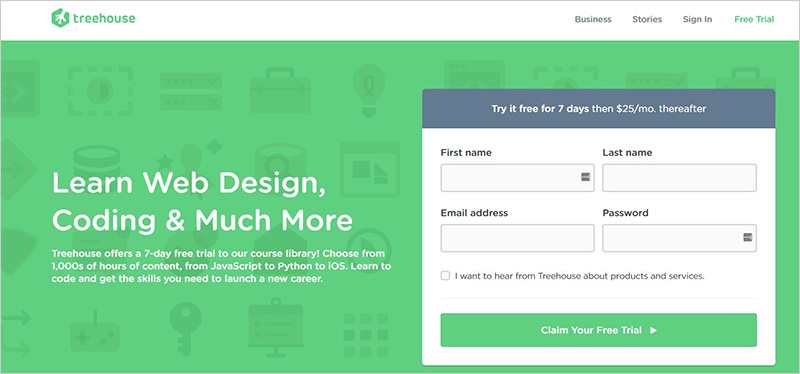 Treehouse has an online course library that is constantly updated. Web design courses on the site teach web design fundamentals including CSS, HTML, typography, coloring, etc. The classes incorporate live practice sessions that include code challenges and quizzes to help you practice what you learn.
Besides earning a certificate in the course you take, you also get to earn points for all the new skills you learn as well as various badges. If you become a pro member you also gain access to conference recordings as well other premium content.
8. Khan academy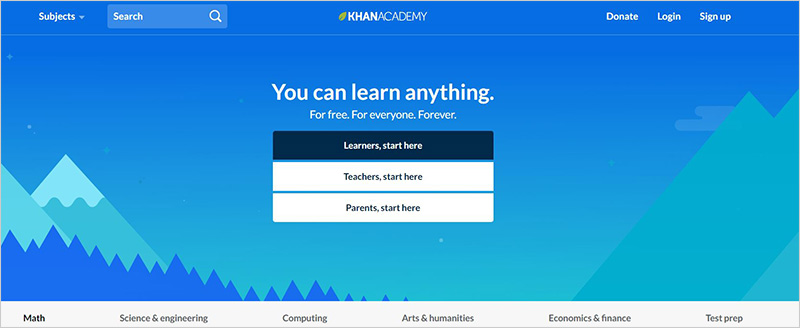 Khan Academy is a computing school that offers free courses including web design online classes usually to young students.
The online school has a rich selection of computing courses that are great for learning everything you need to know about computing from the basics of programming, creating web pages to full coding skills as well as managing databases.
9. Tuts+
Envato Tuts+ is home to some of the best online web design courses available for as little as $15. With over 980 video courses created by experts, you can be guaranteed in finding just what you need.
The site offers a number of web design courses covering front-end development, interface design, motion design, UX design, and much, much more. You can also choose to pursue specific web design areas, such as designing a website and typography.
The above 9 platforms will offer you the best online web design courses available. Now what you need to do is check them out, find a few courses that will give you the skills you're looking for and get started.
With the right skills you can easily jump start your web design career, start earning money while travelling and build a successful digital nomad life!
Have you used any of these sites to take a web design online course? Which one is your favorite? Share your feedback in the comments.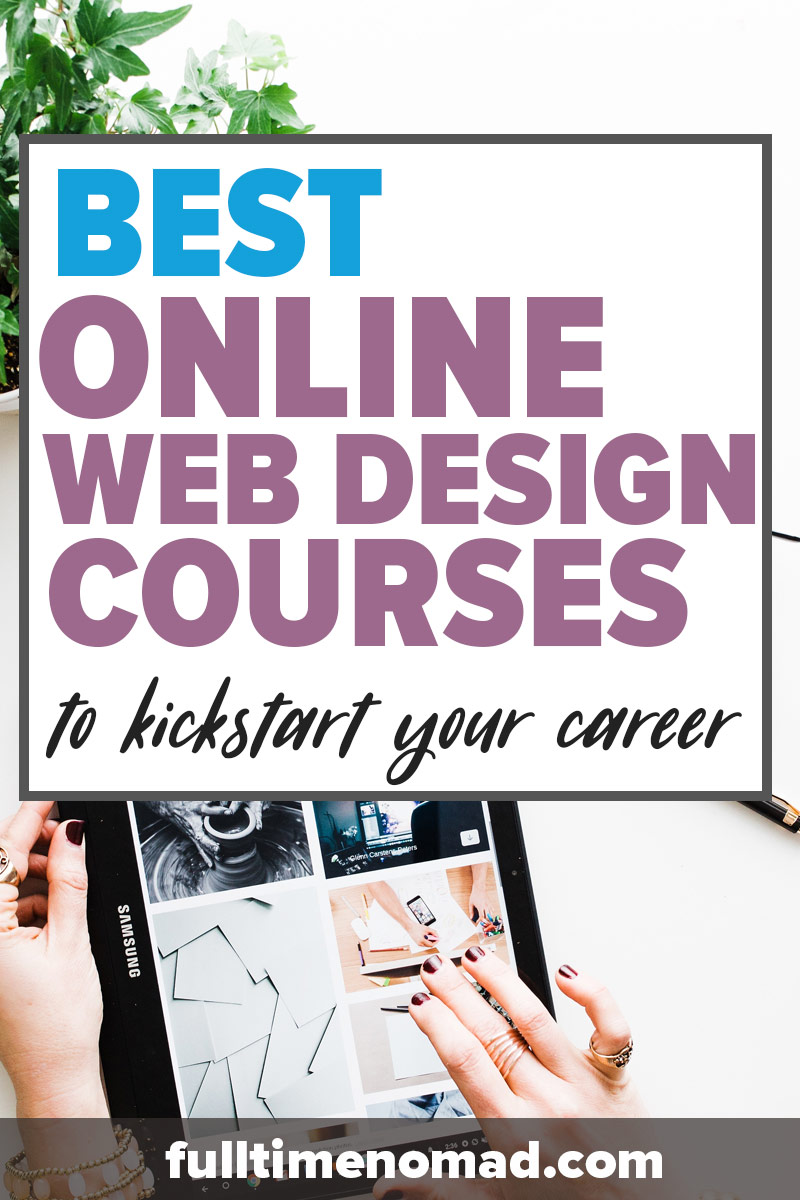 Written by
---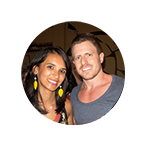 Fulltime Nomad
Fulltime Nomad is your passport to saying no to normal, and yes to a life of unlimited travel. Founded by Radhika & Johnny, this blog will help YOU take that big scary first step towards building your own freedom lifestyle. Are you new? Start here.