Get out of your office for a minute and you'll find some of the best places to work remotely. Forget your cubicle or your home office. The world has so much to offer when it comes to working remotely around the globe.
Thanks to technology, the way we work has totally changed allowing you to blend work, life and even full time travel. You can now easily explore the world while working a full time job.
An ever-increasing number of digital nomads has seen the rise of coworking and coliving trends. With these trends entrepreneurs, freelancers and remote workers can now globetrot without worrying about living their businesses or jobs behind.
Coliving is a communal housing concept where people mostly those who enjoy working remotely live under one roof and pool resources instead of renting a house or living in a hotel individually.
LEARN HOW TO WORK &

TRAVEL

THE WORLD

FULL TIME
---
Download our FREE guide in seconds!
By signing up, you are agreeing to receive periodic emails from Fulltime Nomad. No spam. Only the good stuff.
See also: What is Remote Work?
The coliving concept comes with a wide variety of benefits such as comfort, affordability and a greater sense of social belonging.
What makes coliving different from a hostel is that it fosters a sense of community living and goes beyond accommodation. It also promotes collaboration and creativity among workers.

So what are the options available today? We analyse 15 best places to work remotely.
*This post may contain affiliate links. If you click on them and purchase something we get a small percentage of the sale. More info here*
Related posts:
Best places to work remotely
1. Kohub – Ko Lanta, Thailand
KoHub is one of the most popular digital nomad islands. Thailand is loved by remote workers for its sunny beaches, fun lively atmosphere and affordability making it one of the best places in the world to work remotely.
KoHub offers some of the best working facilities including fast internet and a generally comfortable and productive working environment.
There is a huge coworking space both indoor and outdoor to give you the privacy and peace that you need when working.

You will love meeting other remote workers from all over the world who stop by KoHub as they explore the world.
2. Welive – New York City, USA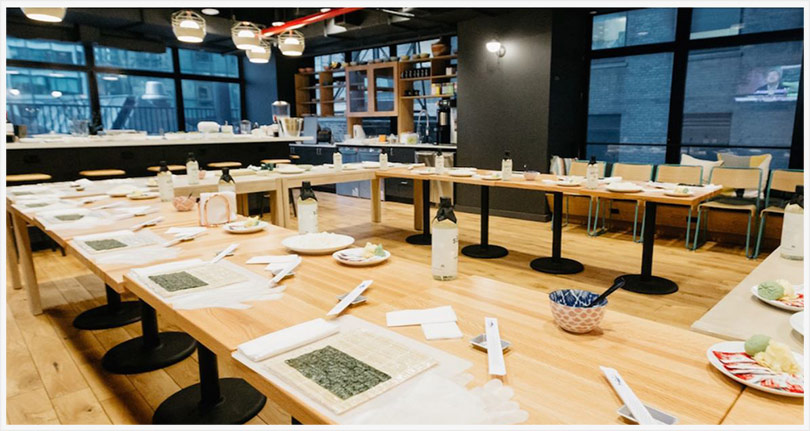 WeLive is a coliving space located at 110 Wall Street in New York. It implements a concept that blends student housing and a hotel making it cosy and more affordable.
WeLive is not like any traditional apartment. It has 200 fully-furnished and serviced units that offers event spaces, laundry rooms, communal kitchens, hot tubs, roof decks and mailrooms.
By using the concept of shared space, WeLive is helping reduce costs for residents enabling workers to live a more affordable and fulfilling life.
WeLive is a subsidiary of WeWork, a coliving space within the apartment building that residents can use to get their work done.
See also: 21 Amazing Coworking Spaces: Imagine This Was Your Office
3. Swiss Escape – Grimentz, Switzerland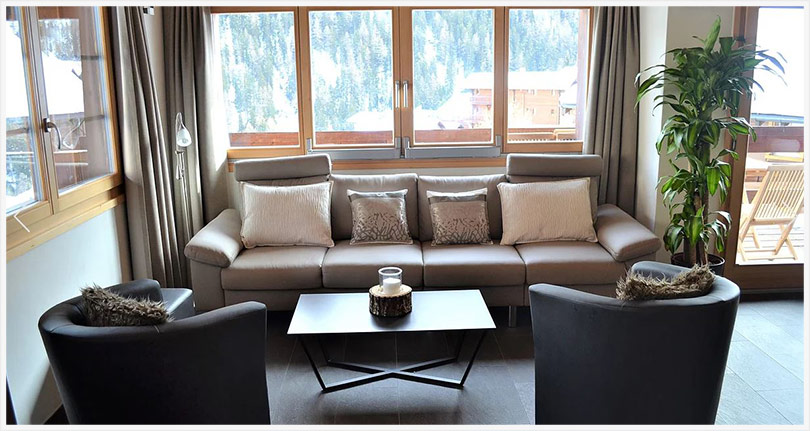 Want to escape the hustle and bustle of the city? Head down to Swiss Escape. This is a small lovely chalet that accommodates up to 15 guests only. This coliving space is situated in a small village in Switzerland and is accessible via a cable car.
This cozy space is surrounded by picturesque panoramas that will keep you company as you work away from the onsite flexible workspace with an 80 Mbps internet connection.
If you go down during winter you can enjoy skiing, sledging, ice skating, snowboarding and après-ski after a day's work.
During summer you can go for wine tasting, mini-golf, mountain biking, stargazing, and even bake bread in the village's communal kitchen. Imagine that!
4. Nomad Life –  Quepos Costa Rica
NomadLife in Quepos Costa Rica is also one of the most popular places to work remotely attracting a host of nomadic digital entrepreneurs from all over the world. Most of these are people who love surfing. Quepos is a surf beach area with lots of oceanside bars and restaurants.
The facility focuses on providing a community, comfort and recreation as well as enabling productive and creative work.
You can work from a workstation, from a desktop, a hammock, an outdoor lounge or even a poolside seat. Whatever mood you are in, NomadLife will tickle your fancy.
The company organises nightly activities such as open mic, movie nights, yoga, dinners etc. to give members a chance to interact.
5. Angkorhub – Siem Reap, Cambodia

AngkorHUB is named after the renowned temple, Angkor Wat, one of Cambodia's biggest attractions. The coworking space that also doubles as a coliving space is strategically is located in the middle of Siem Reap.
You can drop in whenever you want and use the coworking space facilities including high-speed internet, desks, chairs and Skype booths, at a fee of course.
You can also opt to live in the co-living space and enjoy extra services such as meals, airport pick-up services, SIM cards, laundry services, social activities and much more.
You will love spending time at the Hub's spacious green garden full of coconut trees and bananas. Yes, you can work from a coconut garden!
6. Sun and Co – Jávea, Spain
Another one of the best places to work remotely is Sun and Co. a premiere co-working and co-living community in the Mediterranean Coast.
This gorgeous house is located in the middle of Jávea, Spain. Here digital nomads, entrepreneurs, remote workers and freelancers get to share living and working facilities.
Everything you need to make your work and living comfortable is provided on site allowing you to focus on your work. That's not all. You also get to enjoy a warm and sunny climate and meet new people.
7. The Stoke Works – Algarve, Portugal
Do you love surfing? Do you dream of living in a place where you can work and enjoy surfing at the same time? Then you should head down to Algarve, Portugal. This place has famous surfing spots located within up to 20 different beaches.
Want to get some serious work done? Join Stokework's coliving space. This place will make you feel right at home!
The coliving space comes with a pool, cable TV, a huge BBQ and a fully equipped kitchen where you can cook individual and communal meals.
There's also a coworking space where you can work from. The space comes with free tea, coffee, water, and use of fixed and mobile internet.
8. CocoVivo – Bocas Del Toro Panama
CocoVivo is a gem located at the southern tip of Isla de San Cristóbal, within the Bocas del Toro archipelago.
The retreat is located in a rustic, rough jungle and comes with a variety of cabins to suit your every need. There's a Diving Board room for the adventurous at heart where you can jump straight out of bed into the crystal clear lagoon, off of a 3 meter diving board!
All the cabins come with WiFi, Solar energy and fresh water, giving you the ideal tropical experience.
9. Restation – Canary Islands, Spain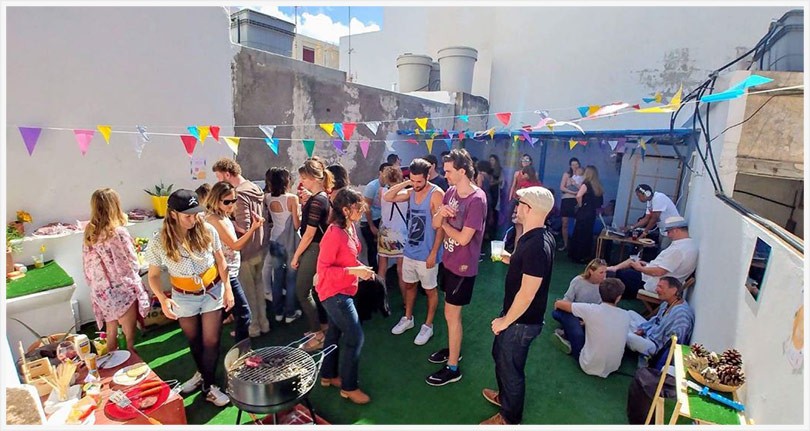 The Canary Islands has become a main feature for many remote workers thanks to the fact that it has one of the best climates in the world. Be sure to fall in love with the lively Spanish vibe.
At the heart of the Islands is ReStation a coliving and coworking space where most digital nomads visiting the region get to live and get some work done.
The facility organises lots of meetups to allow members to meet and interact with each other. This is quite great for networking. You never know who you meet, they could be your next client or business partner!
10. Cocohub – Vittoriosa, Malta

CocoHub is located in the small island of Malta where everything is conveniently accessible. Wanna go to the beach? It's just two minutes away!
This 400-year-old Maltese townhouse that dates 400 years back is vibrantly-decorated and features an enchanting courtyard making it one of the best places to work remotely.
The coliving space is located in Vittoriosa one of  Malta's oldest neighbourhoods. It's surrounded by the ferry, supermarkets, restaurants, and gyms.
The space offers high speed, internet allowing you to work comfortably on whatever it is that you need to get done.
Over the weekend or during your work breaks you can drive down to Mdina or take the ferry to Valetta for some serious sightseeing.
11.Beunsettled – Morrocco, Nicaragua, Tuscany, Buenos Aires & more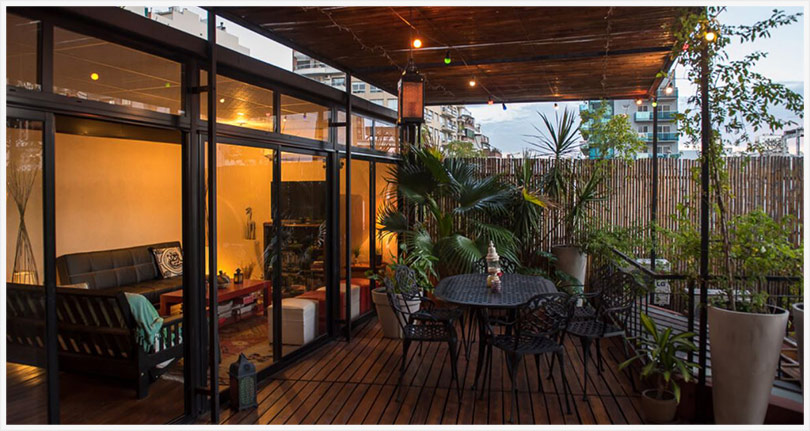 Are you done living a life bogged down by routine? Try being unsettled, literary!
If you are ready to embrace uncertainty then you will love being part of Unsettled. The company focuses on arranging retreats that go beyond traditional borders.
It gives members a chance to embrace innovation, change, and discovery through collaborative Unsettled hubs. They have hubs in different locations to spur the adventurer in you. Some of the their retreats are held in Peru, Bali, Barcelona, Porto, Cape Town, Medellín and many more.
An Unsettled membership comes with private accommodations, meet ups with local experts, shared workspaces, networking events and adventures.
12. Selina – Mexico, Colombia, Costa Rica, Guatemala & more
Selina co-working and co-living spaces blend together the hostel concept and a boutique hotel to bring you a convenient community-oriented and youthful living space.
Selina focuses on culture, wellness, art and music. Members of Selina get access to the facility's coworking spaces, yoga decks, meditation studios, cinemas, surf camps and even language schools.
Selina started in Panama but quickly expanded to other places and is now located in 13 locations. You can choose to join one located in a beach, island, urban city centre or a tropical jungle. The choice is yours!
13.Outsite – San Diego, Puerto Rico, Hawaii, Portugal & more
The Outsite combines the convenience of an Airbnb and a coworking space giving you the perfect workation experience.
Outsite has facilities in Costa Rica, Hawaii, Puerto Rico, Lake Tahoe, Venice Beach, Santa Cruz, San Diego, and New York City.
Your membership gives you access to surfboards and bikes to give you just the right activity to keep you busy during weekends.
14. Nomad cruise – Cruise Ship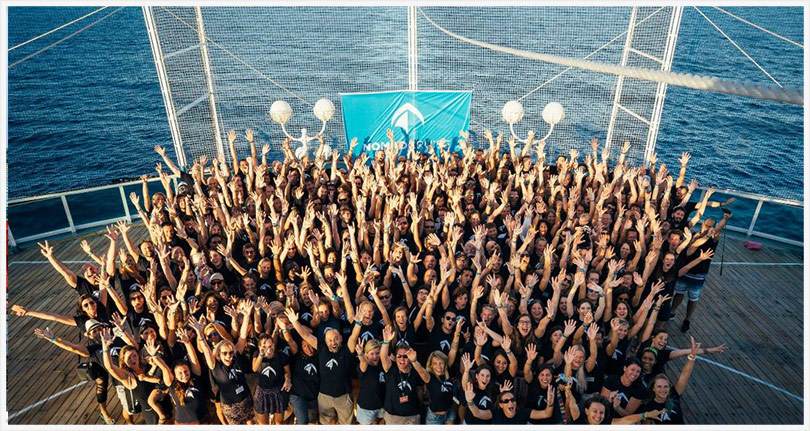 Imagine 200 people on a cruise learning, sharing, creating, and connecting for one or two weeks straight.
Nomad Cruise is a coliving space on a cruise ship that brings together talented, motivated, and successful people working and living together as the cruise across the Atlantic.
The all inclusive workation on a cruise ship gives you the golden opportunity to connect with a global community and make friends for life.
The main agenda of the workation is to learn from and network with a global community of entrepreneurs while enjoying a relaxing cruise life for a week or two.
15. Remote year – 12 different destinations in 12 months
Remote Year is another unconventional way of working. The company brings together entrepreneurs, freelancers, digital nomads and remote workers from across the globe. They get to spend between 4 and 12 months together working, traveling, and exploring different cities around the world every month.
The group gets to explore a different destination every month interacting with local communities while at the same time working on their career development through professional networking.
If you're still a full time employee you can still join Remote Year. They will assist in helping you get time off from work. Alternatively, you can start making plans now by talking to your boss about letting you work remotely. You can check out our blog that gives you some tips on how to ask to work remotely: How to Work Remotely: A Toolkit to Convince Your Boss.
So there you have it. No more boring office life, seize up the opportunity to work remotely, pack a bag and be on your way to any of the above best places to work remotely.
Living the location independent life gives you the freedom to work from anywhere in the world enjoying a life of full time travel and a fulfilling career. No more choosing between work and travel!
Are you a remote worker? Have you discovered other lovely places to work remotely? Share them with us in the comments section!
Written by
---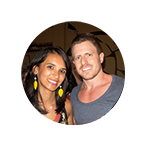 Fulltime Nomad
Fulltime Nomad is your passport to saying no to normal, and yes to a life of unlimited travel. Founded by Radhika & Johnny, this blog will help YOU take that big scary first step towards building your own freedom lifestyle. Are you new? Start here.