Are you looking for the best WordPress themes for blogs? Are you feeling overwhelmed by all the options available and not sure which one is right for you?
It's a legit worry and we totally get it. You've started a blog and want it to look awesome with a capital A so the theme you choose should also be pretty damn awesome.
And, if you're like us and not really a code genius, your WordPress theme needs to be easy peasy because you don't want to tear out your hair every time you need to change a font colour.
So. With that in mind, we're here to talk about the best WordPress themes (in our opinion) and help you pick the best one for your blog.
FREE 5 Day Course
How to start a blog
that makes money
---
In this free course, we will take you through, step-by-step, everything you need to start a profitable blog.
By signing up, you are agreeing to receive periodic emails from Fulltime Nomad. No spam. Only the good stuff.
First things first: Before you choose a theme you will need to have your blog set up on a self-hosting platform like Bluehost. If you haven't already set your blog up – see this article How to Start a Blog in 10 Minutes.  
While there are so many free themes, we highly recommend that you use a paid theme if you are serious about generating income from your blog. 
The problem with free themes is that they are extremely limited, therefore, hindering what you can do with your blog.
Most free themes won't let you make simple customizations to your blog such as changing the colour or font of your blog. Free themes also have very minimal or no tech support from creators.
A theme you buy (a good one) allows you to customise your look waaaay more and you get a ton of other awesome features too.
So without further ado let's get down to 10 of the best wordpress themes for blogs.
*This post may contain affiliate links. If you click on them and purchase something we get a small percentage of the sale. More info here*
Related posts:
10 Best WordPress Themes for Blogs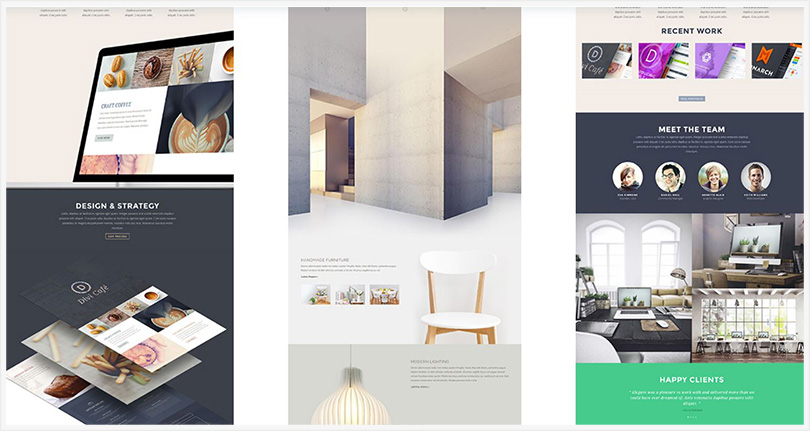 This is hands down our favourite theme. Why? Because this is the theme we use here on Fulltime Nomad.
Divi, from Elegant Themes is a visually stunning theme that will let you get as creative as you want – making it one of the best WordPress blog themes. It is neatly structured, fully expressive and quite innovative.
You can easily customise this theme to suit your blog's needs. Whether you need to change colours, fonts, add headers and footers, you can do so much with this theme. It gives you access to over 40 content elements that you can use to make your blog as personal as possible.
Divi has a clean, easy-to-read, seamless and responsive design making your blog very easy to navigate and user-friendly. The best part is, the creators are always updating the theme so you always have access to awesome new site features that keep your site looking fresh.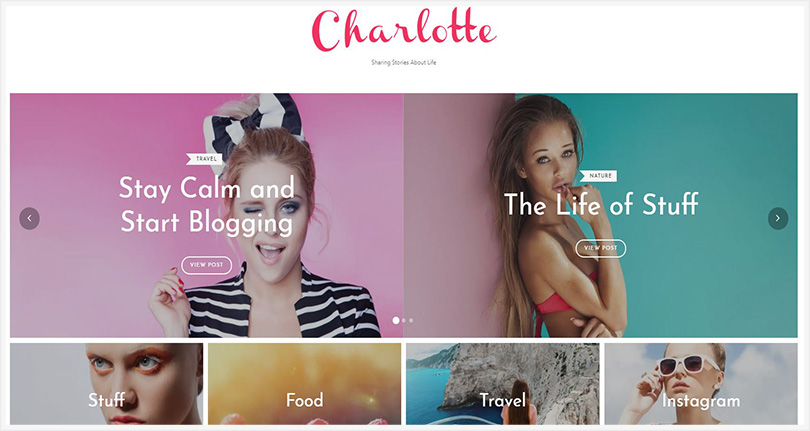 The Blogger theme by Themeforest on Envato Market is a highly customizable theme that lets you play around with your blog to match your personality.
If you haven't designed a blog before and you're not sure which look to go for, you can use the theme's 12 demo versions to see all the ways you can design your own blog. The theme also has a live customizer making it easy to design your blog as you go.
There are choices galore! You can choose any colour and font that you like. You also have four header layouts to choose from. You can also add a "featured" area to share your best content.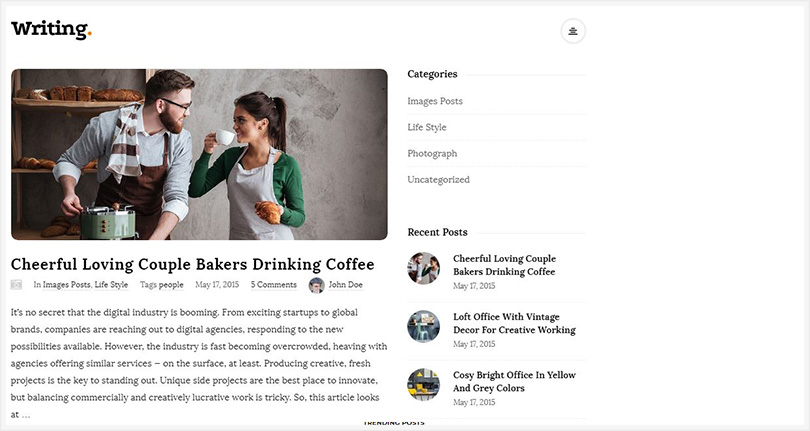 Another great Wordpress theme for blogs is Writing. What makes this theme great is its clean and minimalistic blog design.
This theme is especially a favourite among writers and bloggers who just want to create a simple personal blog site that makes it easy for readers to read their blog posts and articles.
The Writing personal blog theme is a mixture of modern, classic and minimal styles. It is super easy to set up, has a responsive design giving you a well-crafted blog that will let you focus on writing your content, and not worry about the technical side of the blog.
The theme makes good use of white space and standard navigation making your blog user-friendly – meaning your readers will find it easy to read your content and not get distracted by any bells and whistles.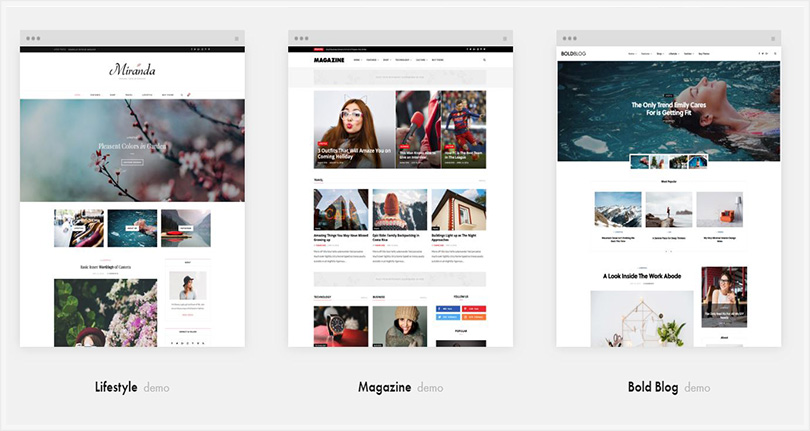 CheerUp, also from Themeforest on the Envato marketplace is a fantastic theme, perfect for bloggers going for the more magazine style look.
It comes with 8 unique designs and plenty of wonderful pre-made theme demos that you can install in one-click to get your blog looking spiffy in no time. You can also mix and match combos from various demos to get exactly the look you're after.
With this theme, you get access to navigation mega menus, Typekit and Google fonts, social media icons and sharing, beautiful galleries, and a lot more to enable you to create one helluva blog, without needing to know anything about code.
The theme has a visual composer that lets you see changes in real time as you make them. The visual composer allows you limitless design options using the theme's over 500+ possible layout combinations.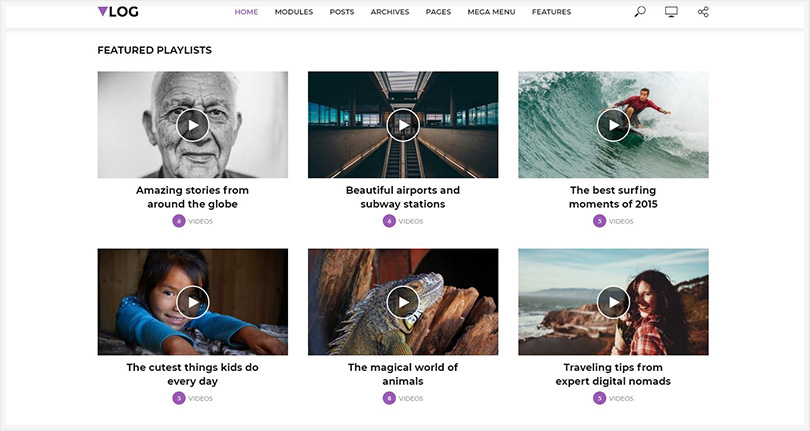 If you're a vlogger looking for the best WordPress blog themes for your vlog, then the perfectly-named Vlog is the right choice for you. Vlog (from Envato Market) is a beautifully designed WordPress theme with a focus on videography.
It comes with a good number of sophisticated layouts and dynamic options to present your videos and articles on your blog. This makes Vlog the best option for any blogger interested in video-blogging, video sharing or adding video tutorials on their blog.
The theme is fully compatible with YouTube, Vimeo, Dailymotion and other popular video content sharing applications.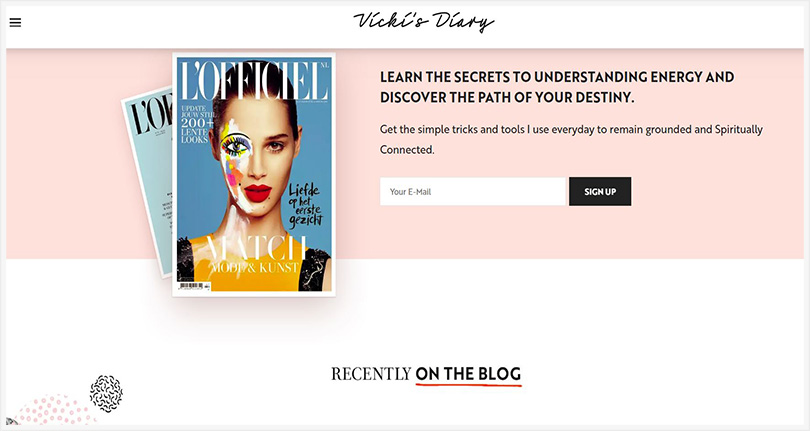 What makes the Voux theme stand out as one of the best WordPress blog themes is its attention to detail.
Fancy a blog that looks like a stylish magazine? This is the theme for you. This beautiful theme comes with five fantastic and creative homepage styles to get you up and running in just a matter of minutes. You require zero coding skills!
If any of the five styles don't match your blog's personality, you can simply create your own using the theme's Visual Composer that is fully accessible to you. There are lots of demos so feel free to use a pre-made one or just pick and choose the elements you like to get your blog magazine looking awesome as ever.
The Voux is fully responsive and compatible with all current browsers as well as mobile devices. 
Cook'd (from StudioPress) is the perfect blend of minimalism and responsiveness. Fancy yourself a bit of foodie? Cook'd is the best blog WordPress theme for a blog focusing on food.
Built on the Genesis framework, this theme allows you to create a blog design that's mouth-watering and easy on the eyes. It will make your blog visitors want to eat your food photos right off your site!
The theme is super clean, bold and loads pretty fast. In addition, it comes with a wide range of tools that you can use to showcase images and recipes in the most tantalising way.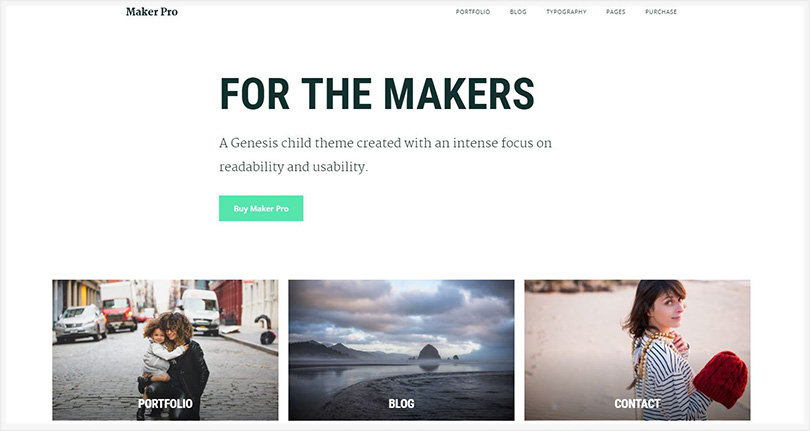 The Maker Pro (also from StudioPress) is designed with readability and usability in mind. The theme has a customizer that lets you change the theme's settings, colours, background images, and content. You also get to see all the changes you make in real time.
Created on the Geneis framework, this theme is simple yet attractive. To make your blog more personal, you can easily change colours, backgrounds and even upload your own logo to the blog's theme. The theme also fully supports for text-based logos.
There is a huge selection of pre-made templates that you can choose from when building your site's pages so you can get each page looking exactly how you want it. 
This awesome WordPress theme is mobile responsive making your site perfectly optimized for every browser, device, and screen size.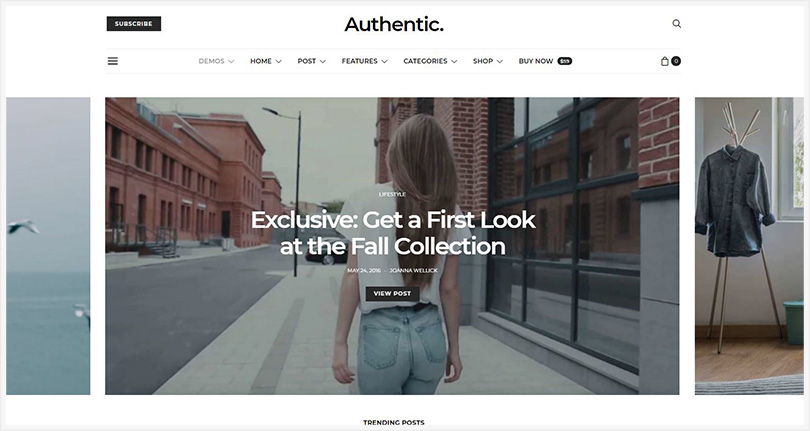 What makes Authentic one of the best WordPress blog themes is its light and minimalist design. This makes it a perfect fit for lifestyle bloggers and magazines. 
With plenty of pre-made demos, with customisable colours, headers and more, you can get your blog looking pro in very little time.
With this theme, your blog visitors will enjoy a clean contemporary design providing them with a great browsing experience.
See also: How to Start a Lifestyle Blog: Tips, Examples + How to Make Money With It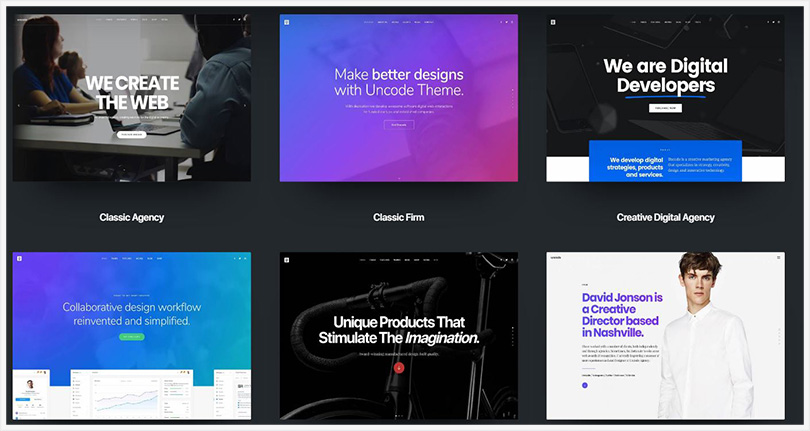 Uncode is a multi-purpose WordPress theme that can be used by anyone from creatives, writers, designers, photographers, e-commerce stores and more.
The theme features a tailor-made drag'n'drop Visual Composer to help you build your pages with a lot of ease. You simply drag and drop the features that you want to add to your pages.
Other features included in the theme are the Revolution Slider, LayerSlider headers and iLightbox – all features that are designed to help your blog make a great impression.
The theme also has over 40 pre-made concepts that are ready to go or you can combine them to create the design you want. Anything you want, you can create it with this rich innovative WordPress theme.
So there you have it. These are the 10 best WordPress themes for blogs. As you can see you have a good list to choose from.
A good theme is an investment in your blog and is well worth the money once you see how easy it makes life for you. Most of our recommendations above are themes we would use ourselves because we hate messing around with code (because we have no idea what we're doing then!)
A good theme will not only make your blog look good but it will help you to customise it to look the way YOU want it, with easy-to-use functionality.
Choose well and choose wisely. You don't want to get stuck with a bad theme and not be able to do much with it as your blog grows. Always keep the long term vision and goal in mind.
So with that said, which of these themes did you like the most and which one are you likely to choose for your blog?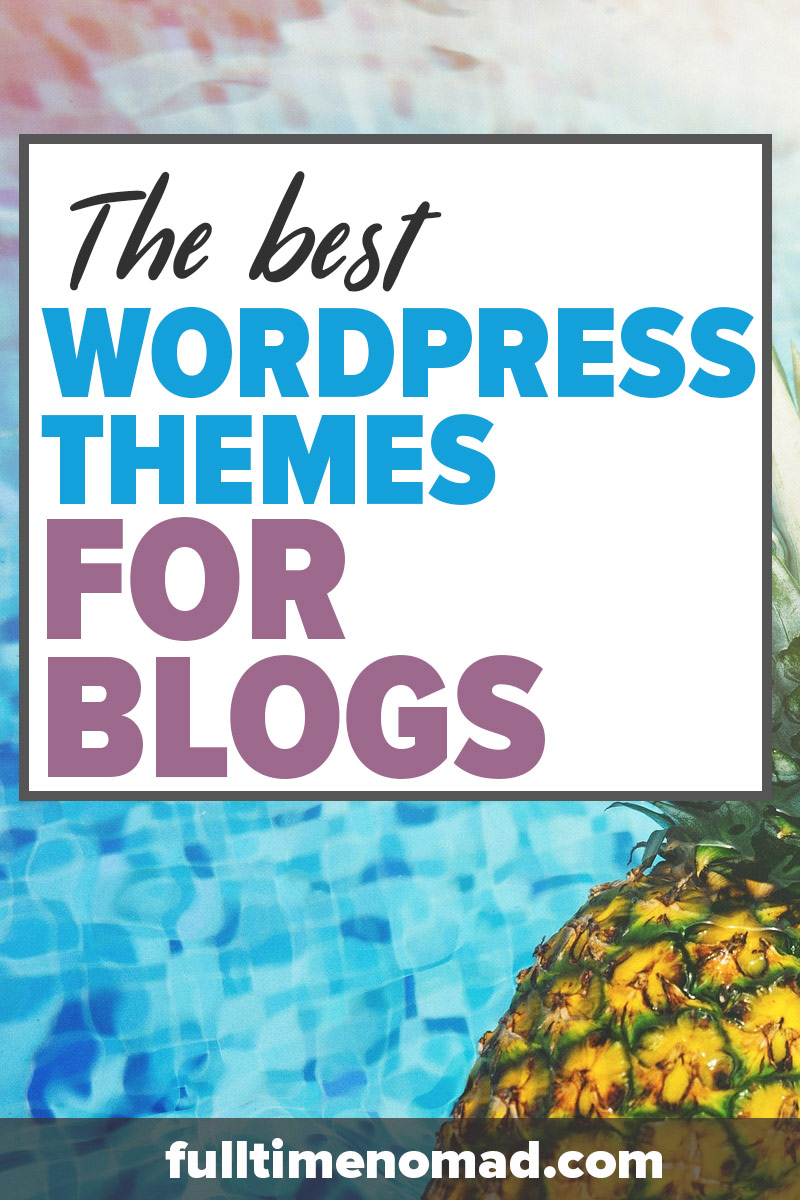 Written by
---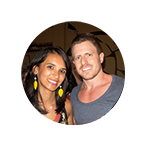 Fulltime Nomad
Fulltime Nomad is your passport to saying no to normal, and yes to a life of unlimited travel. Founded by Radhika & Johnny, this blog will help YOU take that big scary first step towards building your own freedom lifestyle. Are you new? Start here.