One of the biggest mysteries about the digital nomad life is… what do these world travelling wanderers do for work?
It's a question we get asked a lot.
And to be honest, the answer is so varied. From freelancing to remote work, e-commerce entrepreneur to blogger – the world of digital nomad jobs is so colourful and varied.
So today, we wanted to introduce you to 15 of the most common digital nomad jobs that will allow you to travel the world and work from anywhere.
86 Ways to Make Money Online
Download our free guide on legitimate ways to make money online in 2021
By signing up, you are agreeing to receive periodic emails from Fulltime Nomad. No spam. Only the good stuff.
We've also included some tips and course suggestions to help you get started.
Related posts:
**This post may contain affiliate links. If you click on them and purchase something we get a small percentage of the sale. More info here**
1. Blogger
Blogging is a very popular digital nomad job that lets you work from anywhere. There are two ways that you can earn a living as a blogger. You can either sell your blogging services to clients and run their blogs or you could run your own blog and monetize it. In fact, you could actually do both!
How to Get Started
For a newbie, the easiest way to get started is to blog for clients. Businesses are always looking for bloggers to run blogs for them because blogs help to build a business's online presence and even have better search engines ranking.
If you have better than average writing skills you can start making a decent income blogging for clients.
This job is highly competitive and you thus have to continuously keep improving your blogging skills. Here are some good courses to make your writing skills better than average 🙂
Blogging Courses on Udemy:
Where to Find Work
Blogging jobs are all over the internet. Targeting sites that specifically attract bloggers will give you better success than focusing on general freelancing sites.
Here are our top recommendations for blogging work: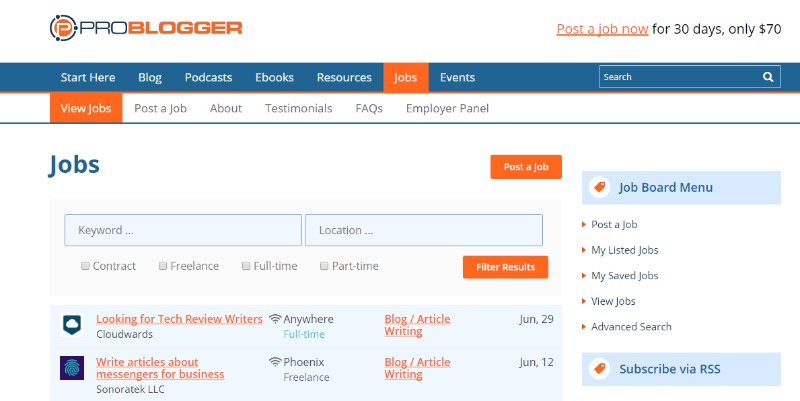 As we mentioned, you can also run your blog and make money out of it. How exactly does this work?
First things first; this will not work if your blog is new.
You need to establish a good blog following before you can start thinking of monetising your blog. People need to trust you before they give you their money.
To make money from your blog, consider selling digital products such as online courses or ebooks. Many bloggers are also making extra income from writing paid guest posts for other people.
A few more ways you can make money from your blog include:
Advertising with Google Adsense: This involves displaying ads on your website. You then get paid by Google either when someone clicks on your ad or depending on the number of views the ad receives while on your site.
Affiliate marketing: (we have discussed this in greater detail below)
Selling advertising space: This is another form of online advertising that involves placing an advertiser's banner on one of your blog pages and you get paid displaying that space.
Obviously, the more traffic you have on your blog the more you will earn from these methods that's why we insist on growing your blog first.
If you're interested in starting a blog check our free course: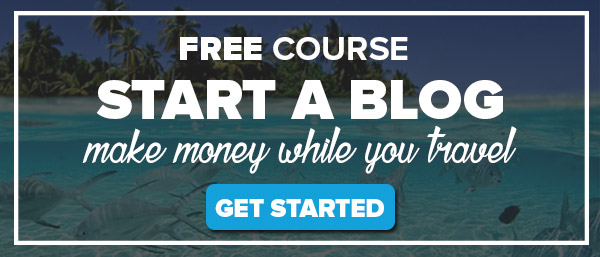 See also: How Do People ACTUALLY Make Money From Blogging?
2. Virtual Assistant
After freelance writer, a virtual assistant is probably one of the most common digital nomad jobs.
A virtual assistant aka VA, is a skilled freelancer who takes on different business support tasks. These are the tasks that allow business owners to focus on building their businesses without having to worry about day to day running of the things.
There are very many varied tasks that a VA can take on giving you more options to get hired.  This is what makes working as a VA one of the best jobs to have as a digital nomad.
A few of the popular services that you can sell as a VA include; translation, data entry, transcription, email marketing, social media management, copywriting, blogging, web design, customer service, bookkeeping, and admin assistance.
How to Get Started
So, you want to be a VA but you're worried because you have absolutely no experience? No problem! Again, this is a good job to start your freelancing career with as you can easily start from scratch a build a very successful VA business.
We recommend finding a VA task that you feel most comfortable with. Some people are good with social media, while others prefer assisting customers find what they're looking for. So start where you already have a bit of interest in.
Ok so your next step is to find a course that will help turn your interest into a skill.
Virtual Assistant Courses on Udemy:
For a comprehensive list of courses that cover a variety of VA roles, check out this post: How to Become A Virtual Assistant and Travel the World.
See also: Best Online Course Providers: Learn the Skills You Need to Become a Digital Nomad
Where to Find Work
There a good number of companies that hire virtual assistants and connect them to clients interested in VA services such as Fancy Hands, Virtual Office VA and Zirtual.
You can also join online freelancing jobs sites that are specifically for virtual assistants. Here are a few good options:
See also: Virtual Assistant Jobs : 20 Resources for Finding PAID Freelance VA Work
3. Graphic/ Web Designer
This is a digital nomad job for the artistic folks. For people who can't have enough of typography, colors, shapes, vectors etc.
Graphic designers are the folks who create visual material used by businesses to market themselves both online and offline.
Think logos, brochures, business cards, merchandise designs, flyers and even the awesome memes that we can't have enough of.
Web designers are responsible for building the amazing websites that you come across every time you go Google for information. Depending on their skill set, a graphic designer can be a web designer as well and vice versa as there is often an overlap in their work.
You can earn money as a designer no matter where you are. A lot, if not all the design work, will be done on a computer so no need to limit your physical location.
Marketing is a major business function and marketers need visuals to succeed. No wonder designers remain in such high demand!
How to Get Started
Design, unlike most of the other digital nomad jobs, is best done by someone with an artistic and creative bone in them.
If you believe this is you but you have no education background in graphic/web design you can take any of these courses to turn your creativity into a money making skill.
For more details on becoming a graphic designer, check out this post: How to Become a Graphic Designer & Travel the World
Graphic/ Web Designer Courses on Udemy:
Graphic/ Web Designer Courses on Skillshare:
Graphic/ Web Designer Courses on Lynda:
Graphic/ Web Designer Courses on Pluralsight:
Other course options to check out: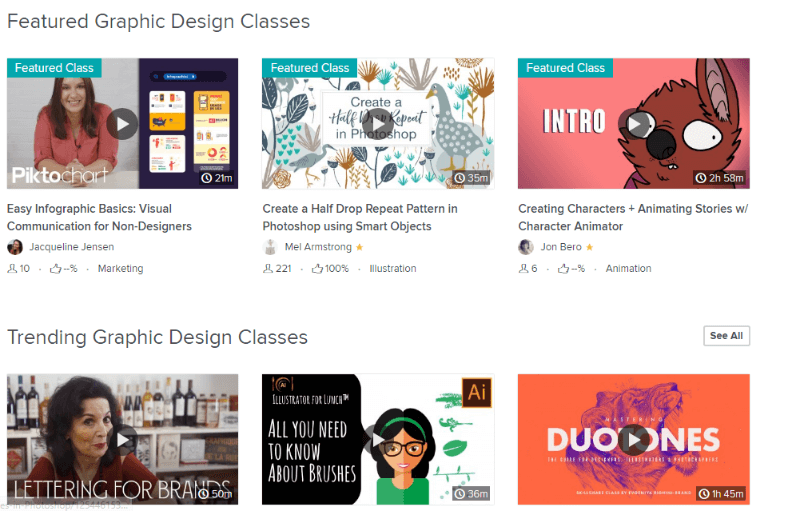 Once you're done with a basic design course start working on personal projects such as a personal website, simple logo designs, business cards and other popular designs. You can use these to create a portfolio. You can also sell your work on Envato Studio for web design templates, 99Designs, Fiverr, , CreativeMarket, or Behance.
Where to Find Work
Designers are in high demand and you won't have to look far to land your first client. Of course you can sell your designs directly or you can find long term work online. A few good places to look for clients include:
See also: Freelance Design Jobs: 25 Resources for Finding PAID Graphic & Web Design Jobs
4. Web developer
Whenever you Google "digital nomad jobs" or "jobs that allow you to travel the world" one of the top suggestions, will without a doubt, be web development. This is by far one of the most popular jobs among digital nomads because of the nature of the job.
If you're a fulltime web developer at a company, chances are your boss will be more willing to let you work remotely than he will be with his assistant or HR manager.
If you want to build a life on the road, doing so as a web developer will be a great choice as it's not only easy to work completely remote but it's also one of the highest roles in demand jobs and the pay is often equally high. Web development is a huge umbrella and you could specialise in a variety of areas.
One thing though; this is not a job for everyone. You have to be a huge fan of algorithms and logic.
See also: How to Become a Software Developer & Travel the World
How to Get Started
If numbers and problem-solving don't scare you, then you can get your feet into this popular industry.
If you haven't done any coding or programming before, but would like to learn, taking classes online is a fantastic way to accelerate your learning.
Here some course recommendation you might find useful:
Web Development Courses on Udemy:
Courses on Pluralsight:
Web Development Courses on Lynda:
Some other course provider recommendations:
If you already have experience working as a web developer, there are two things you could do to start living a digital nomad life.
One, you could request your employer to allow you to work remotely. Propose to work from home for a few days a week just to see if it's a good fit for you. Once your boss is convinced then you can become location independent full time.
Two, if working remotely for your company is not an option, you could try working as a freelance web developer. This means finding your own freelance clients who will pay you on a per project basis.
Where to Find Work
These are some of the best freelancing sites to sign up with and start finding clients:
See also: Freelance IT Jobs: 30 Resources for Finding PAID IT Related Work
You can also find long term clients without having to use any of these online freelance job sites because web development is one of the top areas where clients are open to remote work so you can find full time work with a company and work remotely.
Here are some good remote job boards to keep an eye on:
Here's a great guest post that will help you learn how to find clients: Freelance Web Development Jobs: How to Pitch Clients Outside of Upwork.
5. Social Media Manager
This is someone who maintains social media platforms on behalf of an individual or a company. With the ongoing obsession with social media and the ever-increasing list of platforms, this is a skill that you can easily develop into a service.
If you already enjoy using Facebook, Twitter, Instagram, Pinterest etc – that's a great start. Now what you need to do is learn how to use it from a business perspective (i.e. grown audience, generate leads etc).
Once you do, you can quickly start working as a social media manager.
How to Get Started
Keep in mind that social media for business is quite different to how you use social media for personal use.
The best way for you to learn how to put social media to use for a business is to take a course. Here are some recommendations:
Social Media Marketing Courses on Udemy:
Social Media Management Courses on Skillshare:
Other course recommendations:
Where to Find Work
Start your search for social media jobs on popular online jobs boards such as Inbound.org, Mashable Jobs Board, Indeed, Damongo, Fiverr, Guru and Upwork.
Facebook groups are also a good source for social media jobs. Check out these groups:
We also have an extensive post on finding social media jobs. Check it out: Social Media Management Jobs: 15+ Resources for Finding Freelance Social Media Marketing Work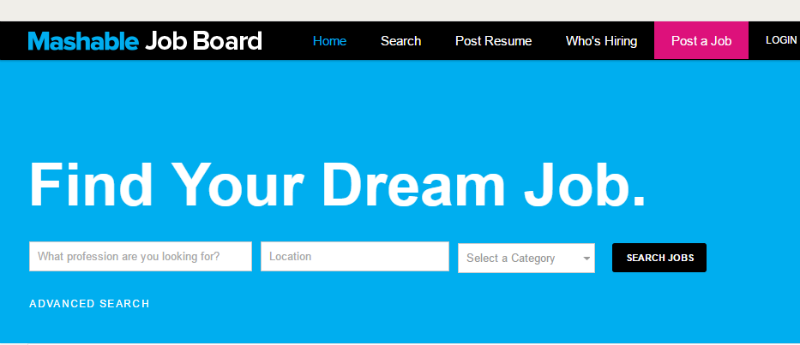 6. PPC/ Online Advertising Specialist
Businesses, both online and offline are always looking for better ways to market themselves.
PPC (pay-per-click) is a model used by businesses to display adverts online selling their goods or services.
Paid advertising is now more popular than ever but it's still a growing field with room for many more experts. Businesses are often more than willing to outsource this service in order to get maximum revenue per dollar spent.
A PPC or online advertising specialist is hired to advertise ad accounts, create ads, optimise them and deliver the best possible results for a client.
If you already have a marketing background, this is an area you can perfect, with interest and the right training of course. Remember though, you must have a keen interest in data and analysis if you truly want to excel as an online advertising specialist.
This kind of job will let you work from anywhere because all you need to work is a computer and a good internet connection.
How to Get Started
The first step is to definitely learn how the world of paid advertising works. Here are some courses to help you get started:
Paid Advertising Courses on Udemy:
Other course options to consider:
Where to Find Work
Clients are always looking for PPC specialists on freelance websites so it will help if you use these sites to find PPC work. Good options include:
7. SEO Specialist
Search Engine Optimisation (SEO) is an area of specialisation in digital marketing.
Like PPC, SEO is an area many marketerspeople find mind boggling. How do you even begin to explain how search engines work?
SEO specialists, however, are the search engine unicorns who help businesses show high up on Google's search results. Does this fascinate you? Maybe you should join the experts.
How to Get Started
Becoming an SEO expert will require a lot of learning as search engines keep changing the way they work and you have to always be on top of the game.
Fortunately there are a good number of courses to start you off:
SEO Courses on Udemy:
Other SEO course recommendations:
Once you're comfortable with your skill you can start looking for clients.
Where to Find Work
Make your search for SEO work easy by joining one or more of these freelancing sites, popular with most clients:

8. Videographer
Do you love taking videos? Do motion pictures get you excited? Are you currently doing it just as a hobby? Well it's about time you turned that hobby into a money making skill.
Video marketing is a growing industry now that people are more interested in video content than text.
There's a lot that you can do for a business as videographer including tutorials or explainer videos, product reviews, webinars, interviews, video testimonials and animations.
How to Get Started
If you have been doing videography as a hobby, it would be best to perfect your skill first before you can start looking for paid work. Want to learn more about video editing? These courses will help:
Where to Find Work
You can find businesses looking for marketing videos on most freelancing jobs sites such as Upwork, Freelancer, FlexJobs, Project4Hire, Fiverr, among others.
If you'd rather stick to the creative videos, you can use your skill to sell your video content as you travel around the world. There are lot of digital nomads who are getting paid by hotels, tour companies and other businesses in the travel industry for their videos.
You can also sell your videos directly on stock websites such as IStockPhoto and Shutterstock or simply make money by hosting a Youtube channel!
9. Translator
Do you love learning foreign languages? Can you already speak more than one language? Guess what? This can make you money as you travel your way around the world.
Use your language skills to offer translation services. This will involve translating text from one language to another.
Businesses, especially those with e-commerce sites, are now targeting global markets and are localising content to attract more customers. This means offering content on their websites in different local languages.
Of course it will be impossible to be good in so many languages and therefore, they will appreciate the help of a translator.
How to Get Started
You don't need to be bilingual to be a translator, though it makes things easy if you want to start working immediately. If you're up to the task you can learn a new language starting now.
Once you learn a second language, you can then take a course on becoming an expert translator by taking these courses:
Where to Find Work
There are specific translation online freelancing sites that make finding a translation job easier. Check these ones out:
10. Project Manager
A freelance project manager manages various projects on behalf of clients. Working as freelance project manager instead of as a full time one comes with lots of benefits including freedom and flexibility to choosing the projects you want to work on, you get to be your own boss and set you work hours.
You also get the freedom to travel as you work. Freelancing lets you work on more than one project so you get to build your experience faster.
How to Get Started
As a project manager, you should have good people skills, communication, and be organized. So start by developing these skills.
Then next is deciding the kind of projects that you want to dwell on.
Once you have your area of specialization figured out, the next step is to develop hands on project management skills and get a certification. Here are some good courses for this step: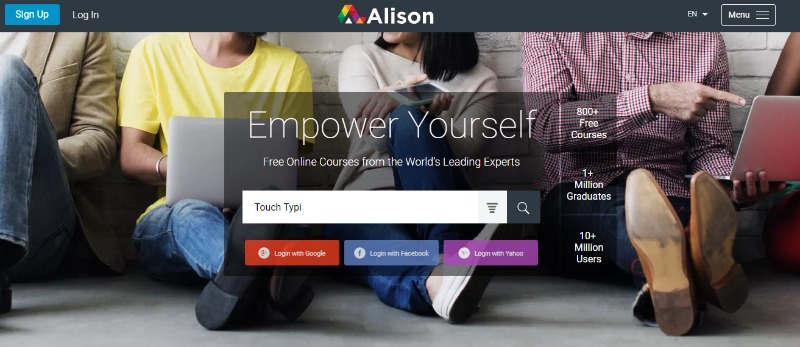 Where to Find Work
Now the next step is the important one where you get to find clients and do the actual work. You can start on small jobs to begin with as you build your confidence and skill.
When looking for clients you can join sites that recruit for clients within your industry of interest such as Upwork, Freelancer, FlexJobs, Indeed, Project4Hire, Fiverr etc.
Social media is also a great place to find work. If you have some form of experience you can use your social media accounts to highlight this experience and hopefully get job referrals.
11. Freelance Writer
You can write from literary anywhere. Under a tree, on the bus, at the beach, at a cafe, an office, at home, anywhere you can imagine. This is what makes this job one of the most popular digital nomad jobs.
As a freelance writer you can take on different writing jobs. Types of freelance writing jobs include ghostwriting, web copy writing, product descriptions, creative writing, blogging, essay writing, advertising copywriting, news writer, features writer, press release writer, e-book writer, resume writer, speechwriting, and so much more.
How to Get Started
Thank goodness for all these options, right?
While this is definitely a plus, as a beginner, the options may overwhelm you and even hold you back from getting started.
The first step in your journey to become a successful freelance writer is to choose your poison. What do we mean by this?
You don't have to practice every type of writing that exists, you MUST choose what you're best at and what is in demand.
Ask yourself what area of writing you're good at. You don't have to be an expert but at least have more knowledge (and expertise) than the average person.
If your writing skills aren't so impressive, don't fret, you can improve on them. There some really good writing courses that you can take to jumpstart your freelance writing career and you know what some are free! Check out these courses to get started:
Writing Courses on Udemy:
Some other course options to check out:
The next step is to find out who is interested in your writing skill.
So if, for instance, you feel you're a good e-book writer, do some research to see who is most interested in e-book writers. Are they individual self publishers, publishing houses, media houses or small businesses?
Once you've established who your ideal clients are, you can go on and find some real work to get you started on your dream to living a digital nomad life.
Where to Find Work
There are so many ways to find freelance writing jobs. The best place to get started especially if you're a newbie is online freelancing jobs sites. Here are our top recommended sites:
Facebook is quickly becoming a source of various jobs. There are lots of Facebook pages that you can follow and receive updates on available writing jobs around the world.
You should also join relevant Facebook groups that will help you to not only find writing jobs but also learn the ropes from seasoned writers.
Here are a few Facebook freelance writing pages and groups worth checking out:
See also: Freelance Writing Jobs: 26 Resources for Finding PAID Work
12. Online Teacher/ Tutor
Are you a teacher who feels stuck in a classroom? Do you want to explore the world and still impact knowledge on your students?
With technology this can become your reality. Teaching online will let you travel and still do what you love, teaching.
Teaching English online is quite popular but you can actually continue teaching whichever language or subject that you're currently teaching.
How to Get Started
If you have absolutely no experience teaching online, the best way to get started is to teach something you're comfortable with. This could be a language or a subject such as math or science.
Create short video lessons and post them on YouTube for initial practice. Then you can move on to teaching actual online classes once you get familiar with the job.
Where to Find Work
You can create your own online teaching website or you can join one of these online platforms that match students and teachers:
13. Affiliate marketer
An affiliate marketer promotes businesses' products and services by way of recommending them.
So basically as an affiliate marketer you will be telling people I love product A and I would recommend you try it (only if you really love it though – don't be scammy)
Normally, you will have a custom link to promote these products and services and you get a commission every time someone makes a purchase via that link.
There are several ways you can use to promote businesses through affiliate marketing. Affiliate marketing, if done right, is a great source of passive income that gives you the peace of mind to live a comfortable digital nomad life.
It does take a lot of hard work to get your affiliate marketing strategy to kick off but it's very rewarding once you have it going and it won't continue taking up much of your time or effort.
How to Get Started
Affiliate marketing is not an area that requires past experience. You can learn how it works by taking any of these courses.
To start making money as an affiliate marketer you can either create a website and use it to create an email list that you can then promote the products or services to via email.
You can also use your blog to create blog posts and reviews marketing the products you're promoting. Include your custom affiliate links in your blog content.

Where to Find Work
If you don't have a blog yet, you can still find affiliate marketing jobs on these freelancing sites:
Clients on such sites will likely be looking for someone to write promotional content for their affiliate sites.
Another way to find affiliate programs is on various affiliate platforms such as:
Tips when working as an affiliate marketer:
– Create a visually appealing blog or site that will capture a user immediately they land on your site.
– Create content that will provide actual value to the customers. It's not enough to say you should use product A instead of B. Go further to show how it will help the customer and even how to use it.
– If you haven't used a product yet, ask the owner to allow you to sample it first. Many businesses will send you a free sample.
– Remember you've worked hard to build a loyal following, don't lose your followers by recommending shoddy products or services.
– Work on building traffic to your site because the more people you have reading your blog, the more sales you will make.
14. Remote Worker
A remote worker is also a work at home (or work from anywhere) employee or a telecommuter.
This is a person who works anywhere they wish instead of an onsite office. You can work from home, a coffee shop, coworking space, even the beach!
Is there a difference between a remote worker and a freelancer? YES.
The difference is that a remote worker will normally be an employee working for one company while a freelancer will be hired by many companies for specific projects. This can either be on full time, seasonal or part time basis.
However, both have the luxury of choosing where they want to work from.
All the jobs that we've mentioned above can be done remotely.
How to Get Started
Working as a remote worker begins with finding the right company to work for. The remote workforce is growing tremendously and more companies are now willing to let and even encouraging employees work remotely.
Before you start looking for a remote job ensure that you have the right work equipment such as a home office, a laptop you can comfortably travel with and a fast internet connection.
You also need to learn relevant that will make working remotely possible such as time management, organisational skills, communication skills, email management, computer skills etc.
Where to Find Work
There are freelance sites that feature remote jobs available in companies around the world. Here are some of these reliable sites:
You can also continuously check companies that are known to hire remote workers for open positions. Check out these 35 Digital Nomad Friendly Companies that let You Work Remotely.
15. Ecommerce store owner
If none of the above jobs excite you and you're good at crafting physical products then maybe you should sell these products online.
You could sell almost anything online. Online stores are so common these days thanks to popular e-commerce sites such as Amazon, eBay and Alibaba.
How to Get Started
It's very easy to start selling on Amazon, eBay and Alibaba. All you need is a merchant profile and you are ready to start selling.
Other platforms such as Shopify and BigCommerce require you to create an online store and will need a little more work.
Whichever platform you use, having some basic knowledge on how to run an ecommerce store, or how to advertise your products will go a long way towards increasing your sale so do check out these course:
To get an idea of how much would your e-commerce cost and which things to consider while doing a cost calculation – check this post by Foundr.
As you can see there are lots of jobs that allow you to travel the world the choice is truly yours. Hold up though, don't just pick a random digital nomad job. No, give it some real thought, examine your current skills and see if it's the right fit. If it is, then we believe we've given you enough resources to start today!
Are you living a digital nomad life doing any of these jobs? What other advice would you give someone looking for jobs that let you work from anywhere? Let us know in the comments!
Like this post? Share it on Pinterest.
You might also be interested in:
Written by
---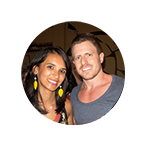 Fulltime Nomad
Fulltime Nomad is your passport to saying no to normal, and yes to a life of unlimited travel. Founded by Radhika & Johnny, this blog will help YOU take that big scary first step towards building your own freedom lifestyle. Are you new? Start here.