How do people earn money while travelling?
Now that's the million dollar question isn't it?
You've seen them (us included 😉 ) living a thriving digital nomad life. Today they're in Mexico, next month in Thailand, next in Colombia, next in Spain, another time in Egypt and before you know it they're back to Mexico!
You can't help but envy them. You want their life but you wonder how in the world will you be able to sustain such a life of full time travel. "They must have bucket loads of money", you think.
86 Ways to Make Money Online
Download our free guide on legitimate ways to make money online in 2021
By signing up, you are agreeing to receive periodic emails from Fulltime Nomad. No spam. Only the good stuff.
The truth is, we're not some rich kids or lucky enough to have a trust fund.
We simply took advantage of the very many travel jobs available that enable us and many other digital nomads to travel and get paid.
Thank goodness for the internet; because we now have thousands of jobs that allow us and others to make money as we travel the world. Forget the days when one had to work for hours at a hostel in exchange for accommodation or had to struggle to find a work permit just to work as a bartender.
Digital nomad jobs are now giving people a chance to live anywhere in the world working jobs that they love and enjoying working and not necessarily because they just need to earn some quick cash.
While there are a variety of jobs that allow you to earn money while travelling – many of them can take years to build up an income from while you learn the ropes. However, there are some others that require skills anyone can easily learn.
So, to help you get started on your travel dreams ASAP, we bring you 11 travel jobs that anyone (with a little help, of course) can do.
*This post may contain affiliate links. If you click on them and purchase something we get a small percentage of the sale. More info here*
Related posts:
11 Jobs You Can Do to Earn Money While Travelling
With the jobs below you can easily take an online course to learn the skills and start making an income online and better still, these jobs are completely location independent meaning that you can take your laptop and work from anywhere your heart desires!
So let's get started!
1. Blogging
Blogging is by far the most popular travel job and there's a good reason why. There are plenty of profitable blog niches including but definitely not limited to travel blogging.
The trick with making money from blogging is to be clear on the making money part. Have financial goals for your blog from the very start, don't start as a hobby otherwise it will take you forever before you start earning enough to take you around the world.
Not sure how to earn money while travelling, from a blog? Check out this article: Make Money Blogging (for Beginners): How to Make Your First $100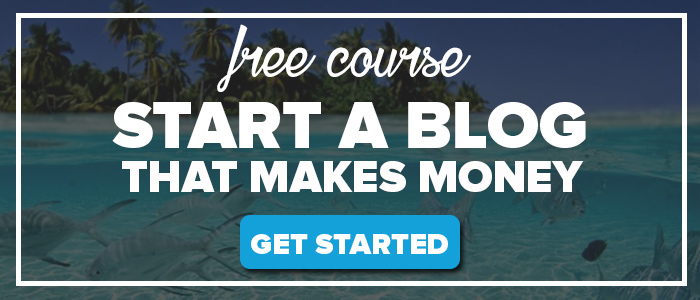 Other Resources:
Courses:
Check out our FREE 5 Day Course: How to start a blog that makes money.
In this free course, we will take you through, step-by-step, everything you need to start a profitable blog.
2. Social media management
With businesses turning to social media to reach their customers, the demand for social media managers is on an all time high.
Social media management is an easy skill to learn especially for the social media enthusiast and since all of the work is done online – it's one of the best jobs for those wondering how to earn money while travelling.
Not sure where to start? This article will help: How to Become a Social Media Manager.
Other Resources:
Courses:
Check out the courses to help you get started with social media management:
3. Copywriting
Next to blogging, copywriting is the other most popular job that will let you earn money while travelling.
Businesses thrive on promotional materials and therefore, there's always work for any qualified copywriter. With just basic writing skills, you can spruce up your writing with a few copywriting courses and work your way to building a life that lets you travel and earn some pretty good income.
We break it down for you in this article:  How to Become a Copywriter.
Other Resources:
Courses:
Interested in copywriting? Check out these courses:
4. Instagram marketing
If photos are your thing and you can write amazing captions then you probably should focus on building a career as an Instagram marketer.
So instead of being a generalist social media manager, you can simply work on mastering how Instagram works and offer specialised services as an Instagram marketer.
Here's how to get started, find work and earn while you travel:  How to Become an Instagram Marketer.
Resources:
Courses:
Instagram marketing for business is more than just pretty photos. Learn the ropes with these courses:
5. Graphic design
As a graphic designer you will create websites, logos, brochures, flyers, business cards, adverts, postcards, letterheads, catalogs, invitation or greeting cards, social media pages and so much more.
Sounds like something you would enjoy doing? More advice here on how to travel and earn money as a graphic designer:  How to Become a Graphic Designer.
Other Resources:
Courses:
What does it take to become a graphic designer? These courses take you through the basics:
6. Virtual assistant
Popularly referred to as a VA, the nature of the job allows you to work from anywhere in the world and earn money while travelling. Clients actually already expect you to be based virtually meaning there's no expectation to make in office appearances.
As a virtual assistant you can offer a host of services depending on your skills, experience and interest – including but not limited to social media curation, email management, customer service and more.
Want to jumpstart your virtual assistant career to travel and earn money? Read this blog post: How to Become A Virtual Assistant.
Other Resources:
Courses:
Courses can be very helpful to help you get started. Here are a couple of recommendations:
7. Facebook marketing
Yes, you can use Facebook and earn while you travel. What you need to note however, is that the stakes change when you want to make a living out of Facebook.
Facebooking for business involves creating content, enaging with customers and can even involve doing a lot of advertising work. All creative and interesting work for the right person.
Here's what you need to know: How to Become a Facebook Marketer.
Other Resources:
Courses:
A good course can teach you a lot about Facebook marketing. Check these out:
8. Web developer
Web development is one of those skills that continues to grow in demand. When you're thinking about jobs you could do that would allow you earn while travel – web development should be at the top of your list.
With a variety of jobs that you could do as a developer, when you teach yourself web development skills, you're learning a skill that will guarantee you a job for years to come.
Other Resources:
Courses:
Ready to get started? Check out these courses:
9. Pinterest marketing
Where are the Pinterest addicts? Turn your addiction into a money making venture! If you can't get yourself to log out of Pinterest it's about time you taught yourself how to work as a Pinterest marketer and make some cash.
Pinterest is a huge source of traffic for many websites so if you know how to make this happen, you've got yourself a job. Here's how to get started: How to Become an Pinterest Marketer.
Other Resources:
Courses:
Want to learn more about Pinterest?
10. Digital Marketing
Interested in more than one area of marketing? A digital marketing job may be the right option for you. Digital marketing professionals are usually experienced in a broad range of marketing activities, including but not limited to paid advertising, email marketing, social media marketing, conversion rate optimisation and more.
With more businesses looking to grow their online business, digital marketing is a growing area of demand and a fantastic job option for working while you travel.
Resources:
Courses:
11. Find a remote job
Another confusing issue when people are exploring ways to earn money while travelling is the difference between remote work and freelancing.
First things first. YES there is a difference between a freelancer and a remote worker.
A freelancer is a person who is hired by different companies to work on specific projects. A remote worker on the other hand works for one specific company. Remote work is often full time while freelance work can be done either on full time, seasonal or part time basis.
However, both have the luxury of choosing where they want to work from. Many of the jobs that we've mentioned above can be done remotely for a company as well.
Other Resources:
While it's totally possible to earn money travelling the truth is that it won't happen overnight. Not trying to discourage you – just keeping it real.
If you truly want to make it happen for you, you have to take the time to decide which job you want to pursue, take a few online courses if need be and put in the effort to perfect your skill.
The important thing to keep in mind though is that you could have no money right now to travel. But it's totally possible to find jobs that will allow you to travel and pay for the adventures!
Have any questions about travel jobs and how earn while you travel? Talk to us in the comments section below.
Like this post? Share it on Pinterest.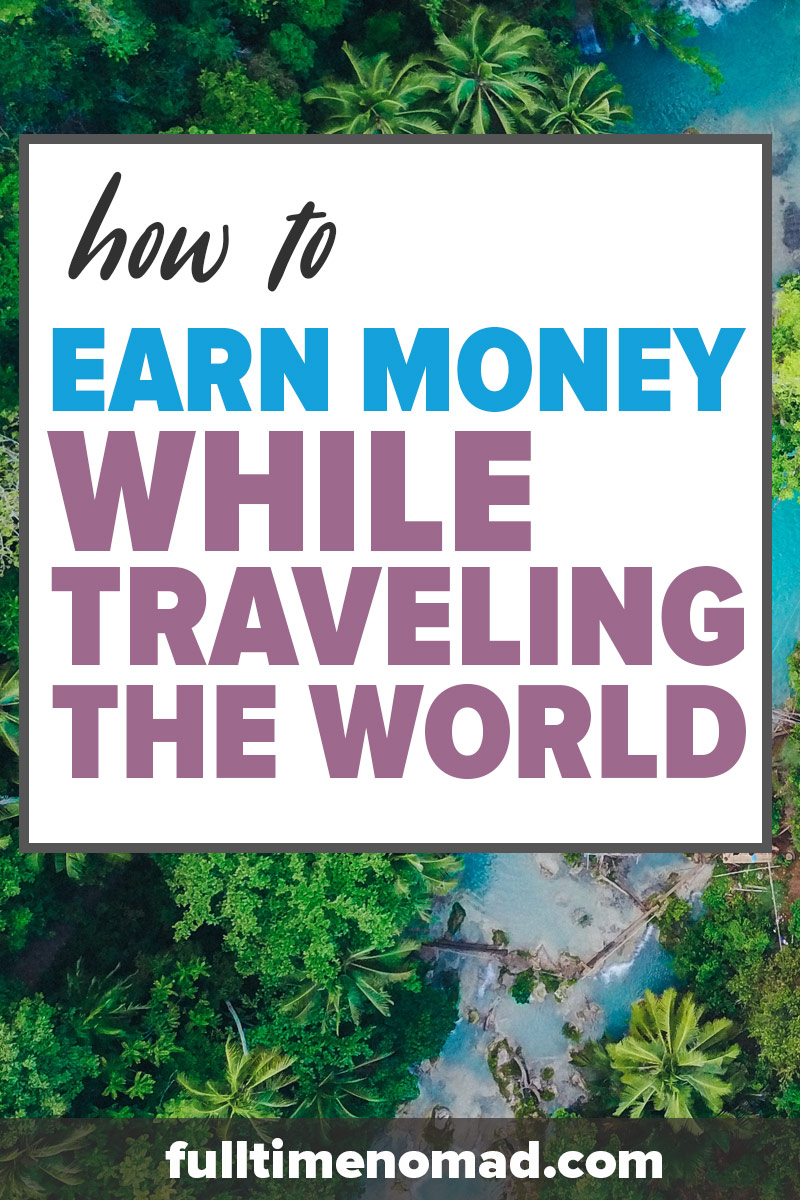 You might also be interested in:
Written by
---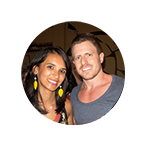 Fulltime Nomad
Fulltime Nomad is your passport to saying no to normal, and yes to a life of unlimited travel. Founded by Radhika & Johnny, this blog will help YOU take that big scary first step towards building your own freedom lifestyle. Are you new? Start here.