An email signature? Do I really need one? Aren't there other important things I should be doing for my freelance business?
Your train of thought is totally understandable. I get it. I've thought this too. Email signatures for freelancers are the one thing that most of us always treat as an afterthought.
What we don't realise is that this is a missed opportunity to let potential clients find out more about us and our services.
A professional email signature is your chance to show people that you mean business. With a proper email signature you show potential clients that you're a professional and it let's you stand out from the current overflowing pool of freelancers.
86 Ways to Make Money Online
Download our free guide on legitimate ways to make money online in 2021
By signing up, you are agreeing to receive periodic emails from Fulltime Nomad. No spam. Only the good stuff.
Setting up an email signature is a simple process, and you've probably done this before, especially if you've worked in a corporate environment.
If done right, creating an email signature is not only going to make you look professional, but it can also provide social proof, showcase your skills, and can even help you with referrals.
So here's what you need to include in your email signature to make it effective:
**This post may contain affiliate links. If you click on them and purchase something we get a small percentage of the sale. More info here**
Related posts:
1. Your name & job title or role
You want to be memorable to the people who read your emails and the best way to do this is by letting people know your name. Add the professional names that you want your clients to identify you by.
The next thing you need to add is your title. This is exactly what you do. Keep the title consistent with your tagline e.g. Logo design specialist. So now the receiver of your email is thinking Caroline the logo design specialist and not as just some email sender.
2. Add an image of yourself
Now to add some more human element to your email add a photo of yourself. The person who is reading your email can now picture how you look. Just like having a personal website a photo in your email signature adds a trust element.
Putting a face to your name gives your email a personal touch and reminds the reader that you're a person increasing the chances of them remembering you in future. They will also take more interest in what your email has to say.
Use a small image so that it doesn't make your email too big and heavy to load. A good photo should be taken on a neutral background free of distractions. Also, use a headshot and make sure you look professional and dress appropriately.
3. Include website URL & phone number
Promote your freelance business by making it easy for your email recipients to find more information about you. The best way to do this is by adding your personal website URL in your email signature.
You also want people interested in your services to be able to contact you immediately so add a phone number that they can use to reach you. If you're a digital nomad who's always on the move, a phone number may not work for you so instead add a Skype ID or your preferred method of contact while you're on the road.   
See also: 11 Reasons Why Every Freelancer Must Have a Website
4. Include social media links
One of the best ways to market yourself as a skilled freelancer is by having a social media presence. You can showcase your skills on your Facebook page, give your professional opinion on Twitter, share your web content on Pinterest and most importantly host your online resume on LinkedIn.
Your social media profiles tell more about who you are as a person, add to your personal branding and even front you as a go to freelancer. So don't forget to add your social media links in your email signature.
Word of caution though, you might want to skip facebook, or snapchat, if it's just you partying it up with your friends. However, if you are posting or talking about your work then by all means go ahead and include that too.
Use social media icons instead of text links because they are easier to recognise and more eye-catchy.
See also: LinkedIn for Freelancers: 9 Tips To Create A Winning Profile
5. Share a success story
Email signatures for freelancers are a great way of letting people know of what you've done before especially if you're in search of new clients.
Here is where you subtly tell the email recipient why you're the best freelancer out there. In other words tooting your horn without really sounding braggy.  
You can do this by adding a link to your portfolio items or case studies.  For example you could include a link that says 'see my latest logo design for 'example client'.com'. And then link that to the portfolio item or example of the work you did.
6. Include your logo
A logo is optional especially if you don't have one yet, but if you do, then add it for more professionalism. A logo highlights your brand and again, it goes to show that you indeed mean business and you're not just another wannabe freelancer.
7. Ask for referrals
Once you have a good number of clients that you send regular emails to, you can update your email signature to include a request for referrals.
You could include a small line that goes something like this:
'Referrals are very important to my business. If you know anyone that could do with my service, a referral would mean a lot'
This will remind your current clients that you are looking for referrals every time they see your email.
So to show what that would look like: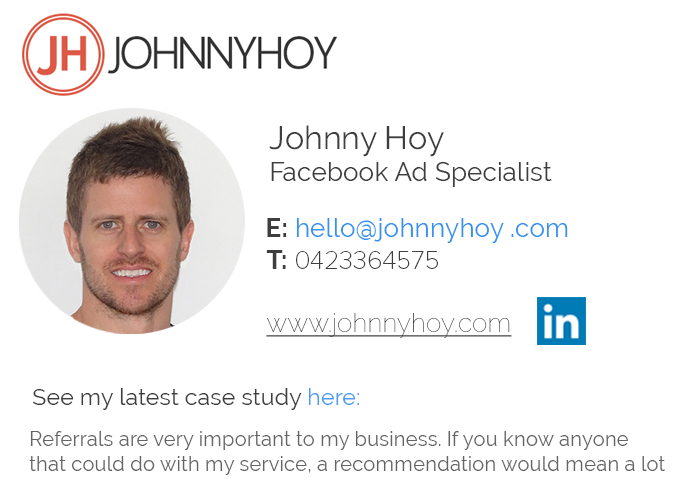 8. End with a call-to-action

Now you might not know this but most people will not actually take an action unless you remind them to. Want them to contact you for more details on your services? You have to ask them to. That's why ending your email signature with a call to action is a smart move.
Keep your call-to-action up-to-date, non-salesy, and relevant to the email you're sending. You may want to update your call-to-action regularly to keep it relevant to your future emails.  
Ok so now that you know what details should be in email signatures for freelancers, it's now time to put in a little effort and create your own signature.
Don't worry if you don't have you tech or design experience, there are lots of email signature template generators that you can use to design your email signature in just a matter of minutes. This email template generator by Hubspot is one of our favorites. Check it out here.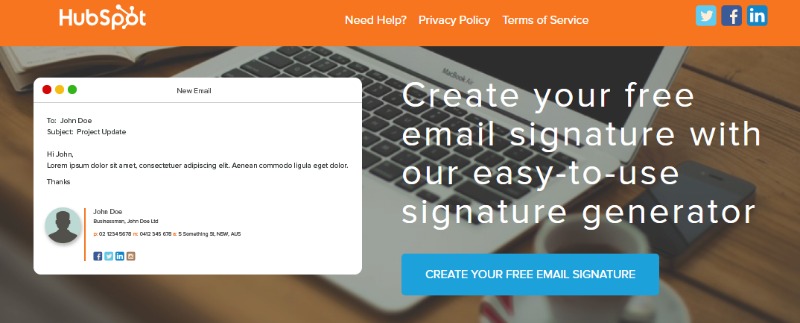 Email signatures for freelancers are a great selling point that you don't want to overlook. So go ahead and create one today. Remember to check your email signature every now and then just to make sure everything is correct and current. If need be, replace outdated information, and replace old links.
Have a question about email signatures? Let us know in the comments!
Like this post? Share it on Pinterest.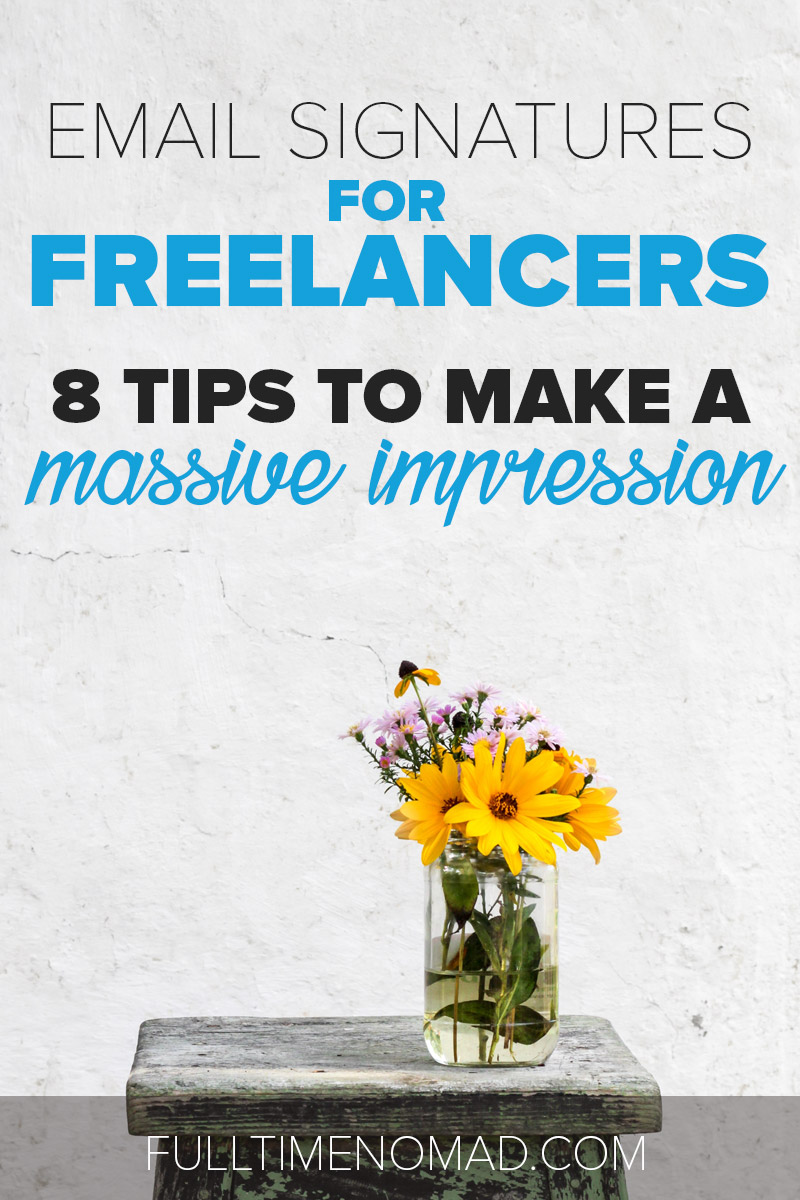 Written by
---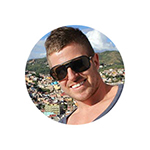 Johnny H.
As the co-founder of Fulltime Nomad, Johnny really believes the world is too big to stay in once place. In 2013 he broke away from his non-location independent job to chase his passion of travel and living abroad. Now he helps others do the same.