In 2012 I had just come back from a holiday in Brazil. I was back at work, at a job that I actually loved. But I was really struggling with being there.
I was struggling because I had used up all my annual leave on this holiday to Brazil and If I wanted another 4 week holiday I was going to have to grind out 48 weeks of work first.
Why I Wanted A Flexible Work Arrangement
The reality was that I was spending 90% of the year just going through the motions so I could get my holidays. And the thought that this could go on for the next 25-30 years actually scared me.
I wasn't willing to accept that I had to be stuck in an office from 9-5, 5 days a week. I wanted more work flexibility and a better work-life balance.
LEARN HOW TO WORK &

TRAVEL

THE WORLD

FULL TIME
---
Download our FREE guide in seconds!
By signing up, you are agreeing to receive periodic emails from Fulltime Nomad. No spam. Only the good stuff.
This motivated me to make a change.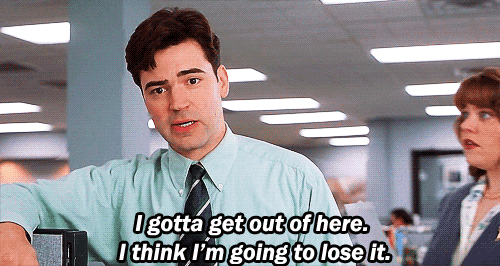 Ultimately, it motivated Radhika and me to quit our jobs and eventually create a business that would allow us to work remotely, with the flexibility we wanted.
And we're not the only ones. Today more and more people are seeking flexible jobs and careers that provide a better work-life balance.
Working remotely and having a flexible work life can give you back your life and allow you to do more of the things you love and should be doing.
A Work Schedule to Suit your Life
For most people, life is planned around work. Why? Because they don't have a choice of when they can and cannot work. Work becomes the priority and everything else becomes second.
When you have the flexibility to work when you want, you can fit work around your schedule and not the other way around.
If I want to go to a yoga class in the middle of the day, I go. If I need to make appointments, I can, without the stress of fitting it around work. If I'm not being productive with work, I can take a short break and come back later, recharged and ready to work.
Yes, I might need to work a bit later or earlier to make up work hours, but the important thing is that i'm not letting work dictate 100% of my life. I now have a choice.
Having flexible work hours means that you can create a work schedule that best suits your lifestyle and needs.
Flexible Work Means More Leisure Time for You
What a waste of time commuting is! No one likes to start their day by being stuck for hours in a shit fight with 1000s of other people trying to get to the same place you're going.
By working remotely and not in a physical location like an office, you no longer have to spend all that time commuting every day. You get to take that time back and it affects your well-being in the long term.
A UK study found that:
Commuters are more likely to be anxious, dissatisfied and have the sense that their daily activities lack meaning than those who don't have to travel to work even if they are paid more.
The average person spends 5-10 hours per week commuting. Imagine having an extra 10 hours of leisure time a week. More time for family, friends or enjoying your hobbies.
Go See the World
When you don't have to be in an office anymore you have the freedom to work from anywhere. This may be your home, a cafe, or Rio de Janeiro, Brazil.
We have a massive passion for travel. And, with the flexibility to work anywhere we have taken full advantage of this. In the last 22 months we have lived and worked in countries like Colombia, Thailand, Vietnam, Brazil, and Mexico.
Avoid All the Rush Hours
Rush hours don't just apply to traffic. When you work a 9-5 job, like almost everyone else on this planet… guess what? You're also going to the gym, the supermarket, the post office and everywhere else at the same time as everyone else. This makes life incredibly busy and a simple task like grocery shopping a stressful experience.
Working on your own terms gives you the opportunity to avoid those rush hours.
Ever been to the gym on a Tuesday at 11am? You got the whole place to yourself. What about the supermarket? No monster line ups at the checkout.
Being able to avoid this chaos makes a big difference to levels of stress and overall well-being in your life.
You Can Create the Ideal Work-Life Balance
Having that choice to decide when and how much you want to work gives you more control over your work-life balance.
You don't need to work 5 days every week. You can work 4 and have a 3 day weekend.
Maybe you decide to make it permanent. Can you imagine the difference an extra day of leisure every week would make?
Work flexibility allows you to create the work-life balance you want.
Michael Erasmus talks about how he found his ideal lifestyle by working remotely.
Create The Perfect Work Environment
When you work remotely you create the work environment you want. You choose the location whether that be the desk, a couch, the patio or even a cafe.
If you're at home you can work in your pyjamas, thats cool there's no one there to judge. You can play whatever music you want or even have sport on the tv while you work.
Working away from an office you also avoid office politics and dramas that can sometimes ruin a work environment. These differences and conflict can take a toll on a person increasing overall stress and a decrease in productivity.
By creating a comfortable environment that suits you, you become a happier and more productive worker. And according to this study, increased productivity is a by-product of happiness.
Live a Healthier Life
Our work habits and schedules have a huge impact on our mental and physical well being.
I have found with more freedom, I have more opportunities to live a healthier lifestyle.
When you have a flexible work schedule, you have more control over your health choices. You can make exercise a priority. You have the ability to make healthier food choices (Eat lunch at home vs takeaway everyday?) You sleep better. You are happier.
The lack of office politics and stress also makes a huge difference to your mental health.
I'm not making this stuff up because I've seen the impact it has had on my own wellbeing. But if you're stats driven…
45 percent of remote workers sleep better, 35 percent exercise more and 42 percent have healthier diets. 53 percent of respondents claim that remote working reduces stress.
The full study on remote workers is available here.
And being healthy comes full circle because when you're healthy, you have more energy and are more productive at work too.
Wrapping it Up
For too long, we have accepted the fact that work dictates most of our day to day lives. And it shouldn't be like that. We need more flexibility in our work and more time to actually live and enjoy our lives.
For us, having a flexible work schedule has made a massive difference. We are not just living for those 4 weeks of vacation anymore. We are doing things that we love and living life the way we want.
We travel a whole lot more and fit work around our schedules and not the other way around. We have eliminated a lot of the stress of office life and are more productive working remotely in an environment that suits us.
Need more convincing that remote work is the way to go? Radhika talks about our Top 7 Reasons To Become A Digital Nomad. Check it out.
Curious about how we make remote work, work? Sign up to our newsletter for all the latest updates.
Written by
---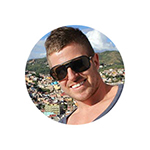 Johnny H.
As the co-founder of Fulltime Nomad, Johnny really believes the world is too big to stay in once place. In 2013 he broke away from his non-location independent job to chase his passion of travel and living abroad. Now he helps others do the same.