There are hobbies… and then there are hobbies that make money.
Yes, your love for vintage art could actually make you some money!
Seriously. Your passions, your obsessions and your skills could really turn into something you can make money from.
You've been wanting to find a way to make some extra cash but you probably push the idea aside because you think it will be hard. Your current day job is hard enough. A second one? That will be the death of you!
FREE 5 Day Course
How to start a blog
that makes money
---
In this free course, we will take you through, step-by-step, everything you need to start a profitable blog.
By signing up, you are agreeing to receive periodic emails from Fulltime Nomad. No spam. Only the good stuff.
Well, today we're here to tell you that that making money on the side, doesn't have to be hard. Why? Because we have a list of hobbies that make money.
You can learn to make money from a hobby you enjoy and love doing.
People think "business" means a big idea and making big investments – of time and of money.
However, we don't need to get so carried away. Starting a side hustle business doesn't need to be complicated. It can be as simple as looking at our existing hobbies and passions and turning them into a business.
Many of us have skills and hobbies that can easily be turned into a freelance business or more.
Are you ready to make money from your hobbies? Then let's help you identify hobbies that make money and how to turn them into a business
*This post may contain affiliate links. If you click on them and purchase something we get a small percentage of the sale. More info here*
Related posts:
How to Identify Hobbies that Can Make Money
Of course, not every hobby can be turned into a money-making venture. So how do you identify the ones that will allow you to make some extra cash from one of your hobbies?
To get started, you need to first come up with a list of hobbies that make money then narrow down to the most viable one to turn into a business idea.
Get started by asking yourself these four questions:
1. What skills do I have?
The best place to start is definitely by identifying what you know pretty well. List down all the skills you have, including those that you consider hobbies.
You probably had an exceptional love for foreign languages so you learned one or two languages in high school. Now you could use that skill to teach a foreign language or even teach English to foreign language speakers.
Or maybe you're really good at DIY projects. That's a skill you can use to create crafts and sell them.
No matter how small or crazy your hobby seems, as long as you're good at it, list it down. You never know, it might just be the thing you need to have your dream business.
2. What do I like to do in my free time?
Struggling to come up with your list of skills? Think about the things you enjoy doing during your free time.
What do you do on a Saturday morning? How do you spend your weekends?
Think about all the things you do when you're not at work and you'll certainly find a few hobbies that you can use to make money.
This is a good way to tell what you're most passionate about because sometimes we love doing certain things but we just don't know how good or passionate we are about them until we stop and actually think about it.
3. What do people say I am good at?
Another great way to identify hobbies that make money is by the things that people often tell you that you're good at.
People may always compliment your meals or ask you for advice on certain things such as fashion or book recommendations.
While compliments are a good ego boost they are also a good way to help you figure out what you are good at. So go on, get on the phone, call your best friend and ask them what they think you're really good at.
4. Is there a demand for it?
Once you're done writing your list of things you're good at, you can now narrow down that list to a handful of hobbies that can make money.
Look at your list and ask yourself if there is a demand for each of the skills and hobbies that you have listed. List them down in order of the most in-demand skill/hobby to the least in-demand.
Now wear your business hat and critically analyse each of the skills/hobbies that you've ended up with, in the new list and see which one has the most demand and highest chance of making you the most money.
There you have it; your money making hobby!
Remember: it's not enough to be good at something, you need to settle on something that people will be interested in paying you for it.
List of Hobbies that Make Money
Whether you have a full-time job and looking for a side hustle or simply are interested in hobbies that make money from home there's quite a number of hobbies that most of us enjoy that you can easily turn into an income generating project.
Let's take a look at the top seven hobbies that make money and how you can get started with each:
1. Writing
This is one of the most marketable skills today. Many people have been able to turn their love for writing ifull-timel time business earning them a handsome income. People have managed to quit their day jobs to become freelance writers.
If you love writing, even if you haven't done it professionally, you can start making money today writing content on the internet.
High demand for writers also comes with high competition. To quickly edge out the competition, take an online writing course to take your writing skills a notch higher. The better you get at writing, the more writing assignments you'll get and the higher you will get paid.
Check out the writing courses on Skillshare. You can sign up for free and get unlimited access to all premium courses. for free, for 2 months.
Also, consider blogging as a way of getting your current writing skills to a professional level. Begin by writing about what you love and then move on to niches that are more marketable. With time you can begin to monetise your blog and make some passive income blogging.
If you're wondering what to write about, refer to our section about "hobbies you can write about" further below for some great ideas.
If you're a really good writer and maybe writing is even your day job, you could consider freelance editing jobs instead of writing jobs. You stand to make more money as an editor and you can easily be able to combine editing on the side with your day job.
You can also choose to take up highly specialised writing jobs such as speech writing that only professional writers are bidding for.
Check out this article for a complete guide on how to get started: How to Become a Freelance Writer & Travel The World
2. Design
Web and graphic design are one of those hobbies that can make you money if you do it right. There's a big market out there for graphic design, no doubt.
If you're one of those people who gets excited by beautiful images and graphics, typography, colour and other design elements then design could be your income generating hobby.
There are lots of design jobs that you can pick up depending on what aspect of design you enjoy the most.
Get paid to create websites, design apps and games, create logos, business cards, letterheads, brochures, websites, ads, social media graphics, catalogues etc.
Skillshare has a host of graphic design courses to help you improve and upgrade your skills. Click here to get 2 months of free access to all their premium courses.
See also: How to Become A Graphic Designer & Travel the World
3. Video
Do you love binging on YouTube videos? Are you the family videographer because you always take great videos at family events?
Then you're definitely right in pursuing videography and video editing as a money making hobby. Don't just be the family videographer, step up and make some $$ as a freelance videographer/editor.
As you might have noticed from your binging habits, there is a growing market for videos. From vlogging to video advertising, brand videos to Youtube content – there is a varied market for videos.
There are lots of great video editing courses that you can take advantage of to learn how to produce professional videos. Practice what you learn by creating videos and uploading them on your own Youtube channel.
Once you're confident enough to sell your skill, you can turn this hobby into an income source. You can make money by creating instructional videos, commercials, product videos etc. for businesses.
4. Photography
Are you really good at taking photos? Photos of people, landscapes or simply elements around you? If you have a good eye for photography, a side business in photography could earn you some much needed extra cash.
Buy yourself a good camera, to begin with (if you don't already have one) and start taking more photos daily. It doesn't have to be a fancy camera, simply of good professional level. A modern smartphone could also get you started if you don't have the money for a new camera.
How do you make money with your photos?
Sell them on major photo websites such as Flickr and Shutterstock. People are always looking to buy stock photos so if you have some pretty good photos you may just make a good amount of money by simply uploading them to such sites.
Another way to make money as a freelance photographer is to work with companies that need photos to promote their products.
You can also work directly with people in need of professional photos for graduations, weddings and other events. You can easily work over the weekends taking such photos.
5. Social media
Are you a self-confessed social media addict? Is Facebook the first and last "book" you read every day? Are you naturally entertaining on social media with a fairly good following of fans?
In short – social media is your natural element. Then you may very well be able to turn that hobby into a moneymaker.
Though social media started out primarily as a tool for individuals to entertain themselves and stay in touch with family and friends, businesses are increasingly recognizing its value as a means of promoting their products and services.
Unfortunately, there still aren't a lot of people out there who know much about using social media for business marketing.
The good news is that if you already have a natural flair for social media, you can easily become a social media marketing guru by taking free online social media courses during your free time.
If you know how to build a following on either Facebook, Twitter, LinkedIn, Instagram, and others – you can easily carve out a money making niche for yourself.
Social media management is becoming a career field all its own. As you get better at social media marketing for business, you may build a budding business for yourself – out of what is now just a hobby.
See also: How to Become a Social Media Manager & Travel The World
6. Art & craft
Remember those DIY projects you're always obsessing over every weekend or evening after work? Is your garage full of art and crafts you made yourself?
If you make something by hand, you can always consider selling it online and make money instead of letting it lie in a pile in your garage.
From paper flowers to recycled bottle lamps to hand knitted throw blankets to paintings, you can easily make money from the arts and crafts market.
Sell your unique handmade stuff online via Etsy, Amazon, Shopify, eBay, etc. You can also consider running your own online store on your own website especially if you have a variety of crafts to sell.
6. Selling
You may not be able to build anything with your hands, not even to save your life, but you're the queen of finding gems at garage sales and reselling them for a profit.
You may be doing this for fun right now but did you know that this is a hobby that could eventually turn into a full-time business?
Think of people who make a living from raiding auctions and flea markets buying and reselling bargain antiques. That could be you.
Since you probably have a full-time job and may not have the time to move from one auction site to another, you can easily look for items online to sell from cheap manufacturers and resell them for a profit.
You can easily buy stuff from China in bulk and at a very cheap price and then resell them at a profit on Amazon or eBay. The basic idea is to buy an item for $10 or even less and sell it for $50 or even $100.
The trick is to go for items that are in demand and useful to a buyer.
7. Any hobby you can write about
If you are passionate about something or have a hobby you love, you can always write about it.
There are two ways you can go about it.
One, you can blog about your hobby. From the list of your most in-in demand hobbies that you have pick one that you enjoy or are most skilled in and blog about it.
If you're not sure where to start or what to blog about, check out our exhaustive list of over 80 blogging ideas. Your hobby may just be one of them!
Grow your blog following and over time you can be able to monetise it and make some good money on the side.
Check out our free blogging course where we walk you through the process of starting a blog and setting up the right way to make money. Sign up here for free >> Free 5 Day Course: Start a Blog That Makes Money
The second way to write about your hobby and make money is to create an ebook and sell it. Ebooks are affordable to produce and you can continue to make money from their sales long after you wrote them.
Ebooks are getting popular due to how easy it is to access them and the fact that they are cheaper to buy compared to hardcover books. You can find ebooks on almost any topic you can think about it.
So if you're really good at something, show people how to do it on an ebook, make money and have fun while at it!
See also: How to Sell Ebooks Online: Make Money Selling Digital Products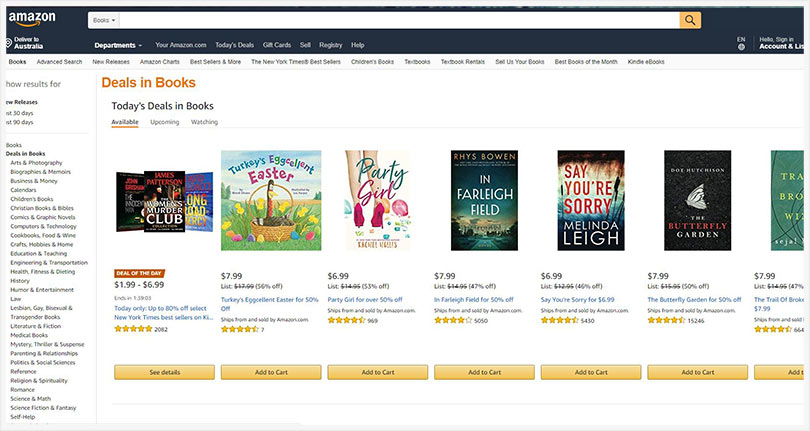 Taking one of these hobbies that make money and turning it into a side hustle is a great way to get your feet wet in the world of business.
Do your research and use the resources we have linked to in this article to start things off the right way. Who knows – your hobby might turn into your full-time job one day.
Have you successfully turned a hobby into a money-making business? How did you get started? Share your advice with us in the comments section!
You might also be interested in:
Written by
---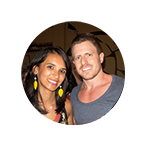 Fulltime Nomad
Fulltime Nomad is your passport to saying no to normal, and yes to a life of unlimited travel. Founded by Radhika & Johnny, this blog will help YOU take that big scary first step towards building your own freedom lifestyle. Are you new? Start here.