Alright so you wanna be a digital nomad and you want to know how much money you will need to get this happening?
Well honestly, that can be a very difficult question to answer. There's so many variables and the way we live differs so much from person to person.
But, rather than get all technical with it, cause that's just going to bore you and me both, I'm just going to give you a short, simple answer: $1300 per month.
There you go.
LEARN HOW TO WORK &

TRAVEL

THE WORLD

FULL TIME
---
Download our FREE guide in seconds!
By signing up, you are agreeing to receive periodic emails from Fulltime Nomad. No spam. Only the good stuff.
In my opinion, if you can make around $1300 a month as a starting point – there are lots of places around the world where you can live a very comfortable life.
Now although it might sound like it – this figure isn't just something that I pulled out of my you know what. This figure is coming from our experiences of living abroad and from talking to lots of other digital nomads.
See also: How We Live And Work Abroad In A New Country Every 3-6 Months
Of course you can do it cheaper and you could do it a lot more expensive.
If you' re going to travel to the world's most expensive places like Paris, New York, London, Sydney, $1300 per month isn't going to work.
Now some people might say well, that's not being a digital nomad you should be able to go wherever you want.
Yes of course you should aim to get to that stage , but for the purpose of the article and for someone wanting to start, we are going to focus on the minimum to get started. And when I say minimum, I'm not talking living a rough life, I'm talking about a good quality of life.
So in this post, I'm going to go through some of the places that are great for digital nomads and have a low cost of living (perfect for getting started).
**This post may contain affiliate links. If you click on them and purchase something we get a small percentage of the sale. More info here** 
Also I'm going to talk about other things you need to think about that might impact your cost of living in a place such as lifestyle choices and your length of stay in one places.
And finally I'm going to talk about the other expenses unique to digital nomads that you will need to include in your overall budget.
So first let's have a look at some of the places with a low cost of living that are good for digital nomads.
Places with a Low Cost of Living
So when figuring out how much you need to live the digital nomad lifestyle, the most important thing to first consider is where you are going to base yourself and how much it costs to live there.
So why is this so important?
Well, cost of living is a big factor on deciding where to live because it can vary a lot between cities.
When we refer to cost of living, generally we are talking about what it costs to live in a city for a month.
This includes all your expenses like accommodation, food, transport, utilities etc.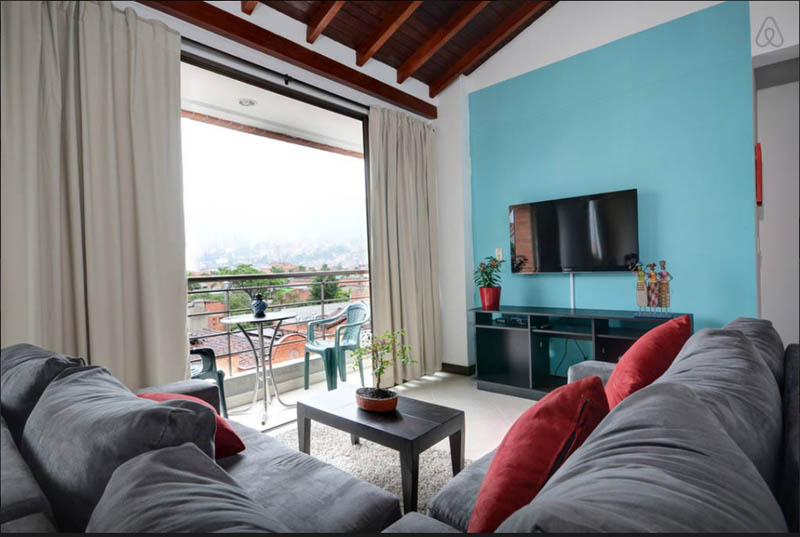 Our apartment in Colombia.
Now If you want to become a digital nomad as quick as possible you will want to find a place with a cheap cost of living to set up base in.
See also: Cheap Places to Live Abroad: 8 Cities for Under $999 per Month
Now like I said earlier, if you can make $1300, you have lots of different option to choose a place to set up base.
So where are these magical places with a low cost of living.
Cost of Living In Asia
Asia, specifically South-East Asia, is very popular with people starting their digital nomad journey.
Here are some hot spots in Asia, and the cost of living there for a month.
Koh Samui – $1342
Chiang Mai – $788
Ho Chi Minh City – $1030
Ubud – $1292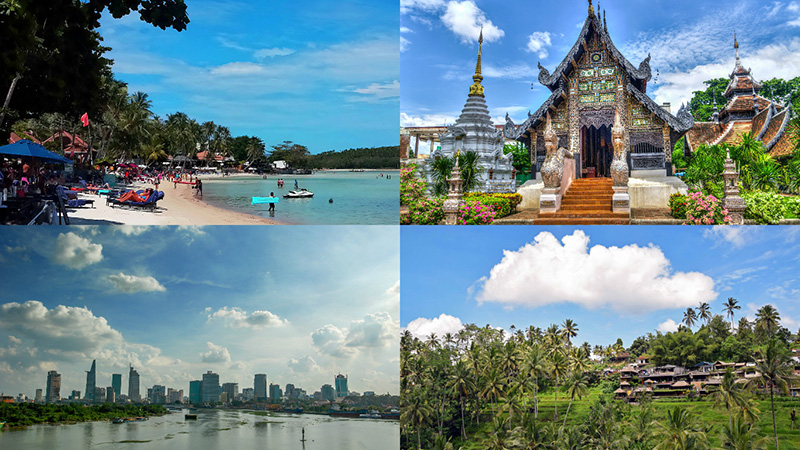 Cost of Living In Europe
Think all of Europe is expensive? Think again.
Here are a few places that fit nicely around the $1300 mark I set.
Budapest – $1254
Porto – $1348
Belgrade – $774
Bratislava – $1114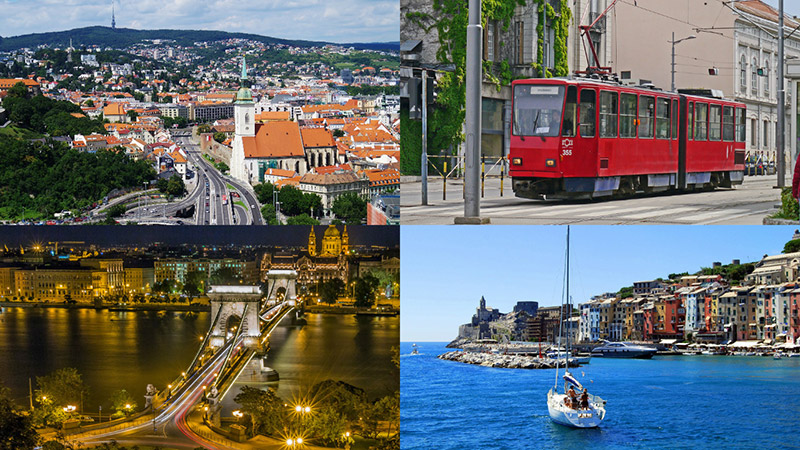 Cost of Living In The Americas
While the US and Canada might be out of the equation, head south and you're sure to have a bevy of options within your budget.
Buenos Aires – $1247
Medellin – $1537
Cancun – $1089
Santiago – $1034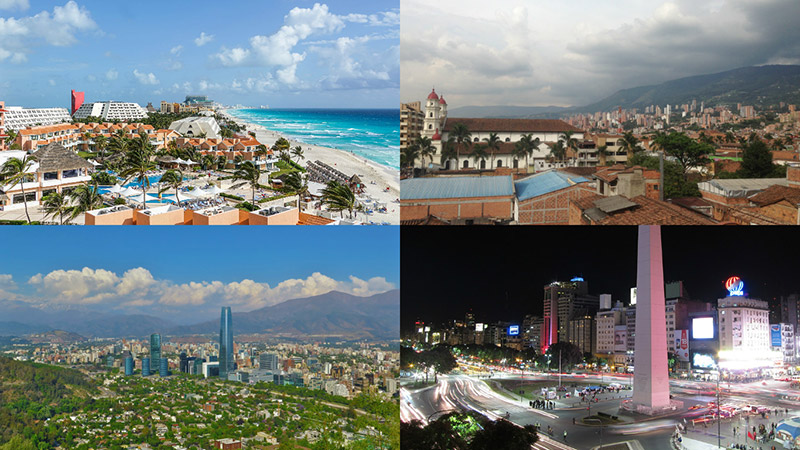 So as you can see there's many great places you can live for around $1300 a month. And this is just a handful of cities. If you do your research you will find many more places on top of this list.
Now just to clarify, these numbers are from Nomadlist.com and the figures that you see above cover basic things like:
Rental cost for decent apartment or room.
Food and groceries
Utilities such as electricity, gas and water (if they're not included in your rent)
Telephone, internet access costs.
Public transport costs.
Personal care.
Eating out/going out once or twice a week.
A gym membership
Local travel.
Hot desk at a coworking space.
See also: 21 Amazing Coworking Spaces: Imagine This Was Your Office
Now while these figures look great and have probably got you pumped to the point where you're almost about to tell your boss to shove it because you can go live in Thailand for like 10k a year – just remember that these cost of living figures are still just a guide.
Having lived in a number of these places myself, I can honestly say that these are pretty accurate. Some might vary a little. For example, we spent a little more in Chiang Mai, but that's partly to blame for a large monthly coffee spend. And in Medellin our costs were a lot lower than the $1500, probably because we shared an apartment and worked from home rather than using a coworking space.
So just remember when looking at these numbers, every person is unique and has their own way of living and their own needs and expenses.
You too need be realistic and consider things unique to your situation and lifestyle, that might increase or even decrease the cost of living.
So what are these considerations?
Factors that Affect the Digital Nomad Cost of Living
1. How long you intend to stay in one place?
Are you planning to stay, 1, 3, 6 or may be even 12 months?
This is a very important question to ask as it can have a big impact on your expenses.
In general, the longer you stay in one place, the cheaper things become.
For example if you're renting an apartment you can negotiate a better rate. If you are buying a gym membership the rate for 3 months is always better than paying month to month.
However, the biggest expense is going to be relocation and setup costs.
If you are moving around every month to a new place, the travel costs and time wasted to get set up again will have the biggest impact on your pocket.
So if you're looking to keep your costs to a minimum, stay in one place for longer periods,
If you're more like YOLO, I need to see as many places before die, then expect your costs to jack up.
Just remember this when you are considering where to go and how long you intend on staying there.
2. Your lifestyle choices
Lifestyle choices will obviously have a big impact on your budget. Think about the following and factor in the associated costs when you're calculating your estimated digital nomad cost of living in a place.
– What hobbies & interests do you have?
If you have any specific hobbies or activities that you want to take up, remember that they will cost money.
Maybe you love your yoga or you want to take up scuba diving – make sure you add these on top of your budget.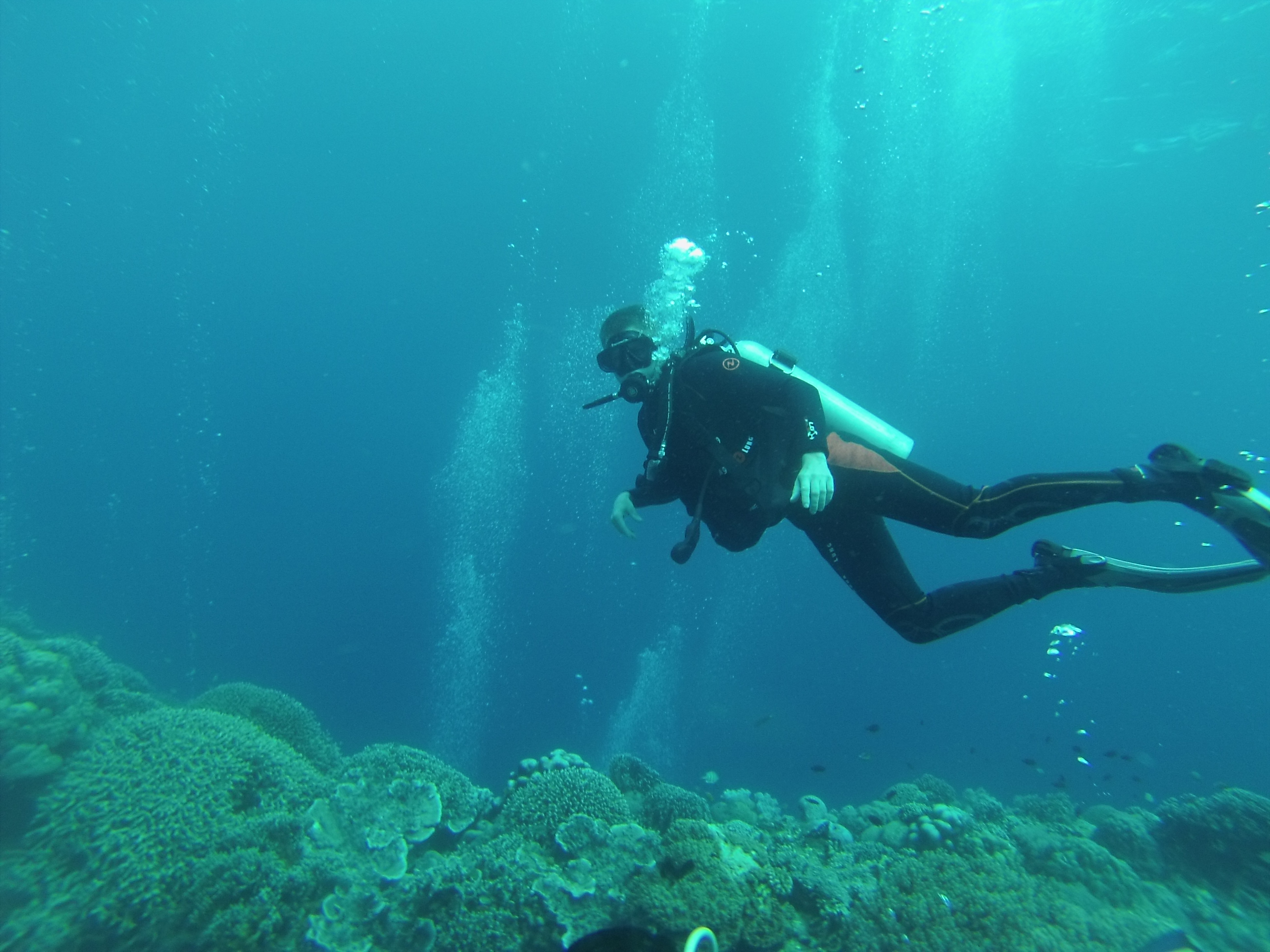 Scuba diving – a fun but expensive hobby
– Do you like to go out, socialise and party a lot?
If you are planning to do a lot of socialising and drinking then account for this in your monthly expenses. If you plan on dating remember that the dating game can be expensive.
Socialising with our friends in Mexico.
– Do you eat out or do you cook at home?
If you don't cook and eat out a lot, then obviously this is going to increase a your cost of living.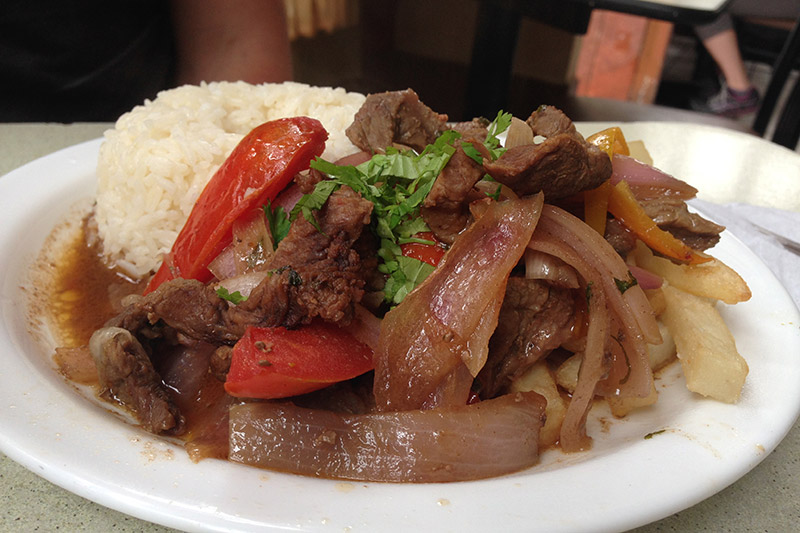 Hard not to eat when in Peru. The foods that good!
– How much are you planning to travel?
If you intend on doing some extra trips in and around your "home base", you will need to add this into your expenses.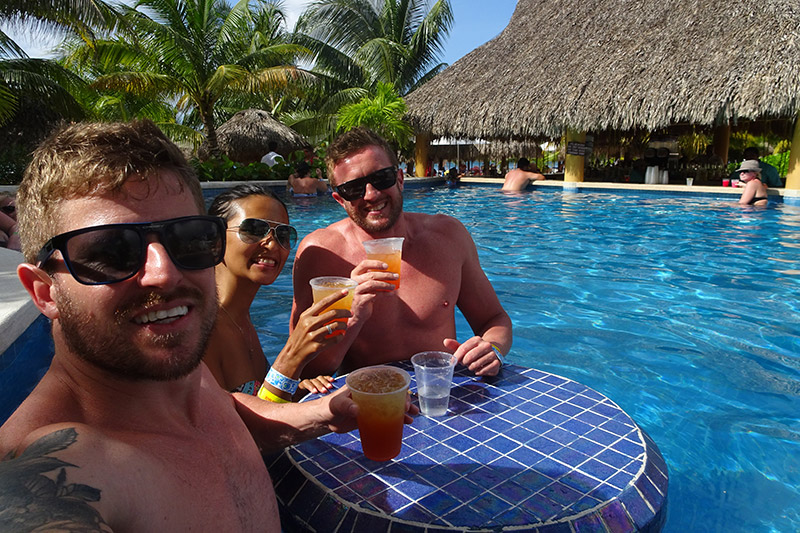 Our trip to Playa Del Carmen when we lived in Mexico.
– Are you good with your money?
Are you conscious about what you spend? If you are frugal and always looking to save your pennies then you could probably assume that your monthly expenses will be less than the average person.
Do a bit of self-reflection here. Be honest and asses your lifestyle choices and how they may impact your cost of living.
Right, so your lifestyle choices and your length of stay will affect your cost of living.
What else might affect how much money you need to become a digital nomad?
Other Expenses for Digital nomads.
Now while I have focused on the monthly expenses, you also need to think about other costs that are essential to travel and important for digital nomads.
These are:
Visa costs
Depending on the nationality of your passport and the country you intent on travelling to, there might be a need to obtain a visa to enter. Visa fees vary between countries so you will need to do you own research for this. VisaHQ is a good starting point.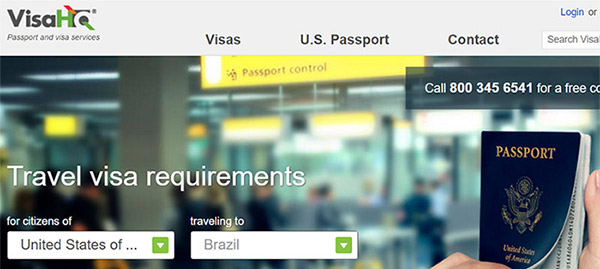 VisaHQ
Flights
Remember that you are going to need flights or some sort of transport to get in and out of a country. You will need additional funds for this.
See also: The Best Way To Get Cheap Flights: My Tried & Tested Process
Insurance
I hear lots of people say they don't have travel insurance, which I think is crazy. I've heard enough horror stories  that have convinced me to never travel without insurance again.
If you're looking for insurance we use and recommend World Nomads. We had a couple of accidents and incidents last year that where we needed to claim around $5000 in insurance, and they were really good throughout the whole process.
Backup Savings
Having some sort of savings is very important. What if you need to buy a new computer, or do some emergency travel or even need to pay for a hospital? Have some savings in place before you leave, in case of any emergencies or unforeseen expenses.
Do your Research
Now while I'm confident that most people can find a great place to base themselves in for under $1300 a month and live very comfortably, remember this is just a guide and I recommend that you do your own research.
Choose a location you're interested in and and find out what it costs to live there per month.  Realistically assess expenses for your personal situation and make sure you account any additional expenses that may arise.
To do this I have listed a few resources to get you started:
Numbeo.com – Numbeo is the world's largest database of user contributed data about cities and countries worldwide Including cost of living. Good place to find the cost of individual items and expenses by country.
Expatistan.com – A global living cost index. Lets you to compare the cost of living between cities around the world.

Expatisan.com
Nomadlist.com – Provides a good overall cost of living by city as well as the breakdown of major expenses like accommodation, meals and most importantly beer.

Nomadlist.com
Forums –  Expats forums are also great for general information and for asking questions.
Most forums will have dedicated threads for specific topics like accommodation, visas, cost of living etc. So this can be great if you are looking for something specific.
Facebook Groups – Facebook groups are some of the best sources for information. These days there are groups for almost anything. You can join these groups to help with your research of a particular city before you arrive.
Go to Facebook and use the search bar at the top of the page to find groups.
While I definitely believe that you can live in many places for around $1300 a month, the amount of money you need to become a digital nomad will also include other expenses like flights, travel, insurance, and other individual lifestyle choices and preferences. So take a good, hard, realistic look at how you like to live and how much you're likely to travel before taking my $1300 budget for gospel.  😉
Leave us a comment if you have any more specific questions on expenses, cost of living or recommended places to go live abroad as a digital nomad.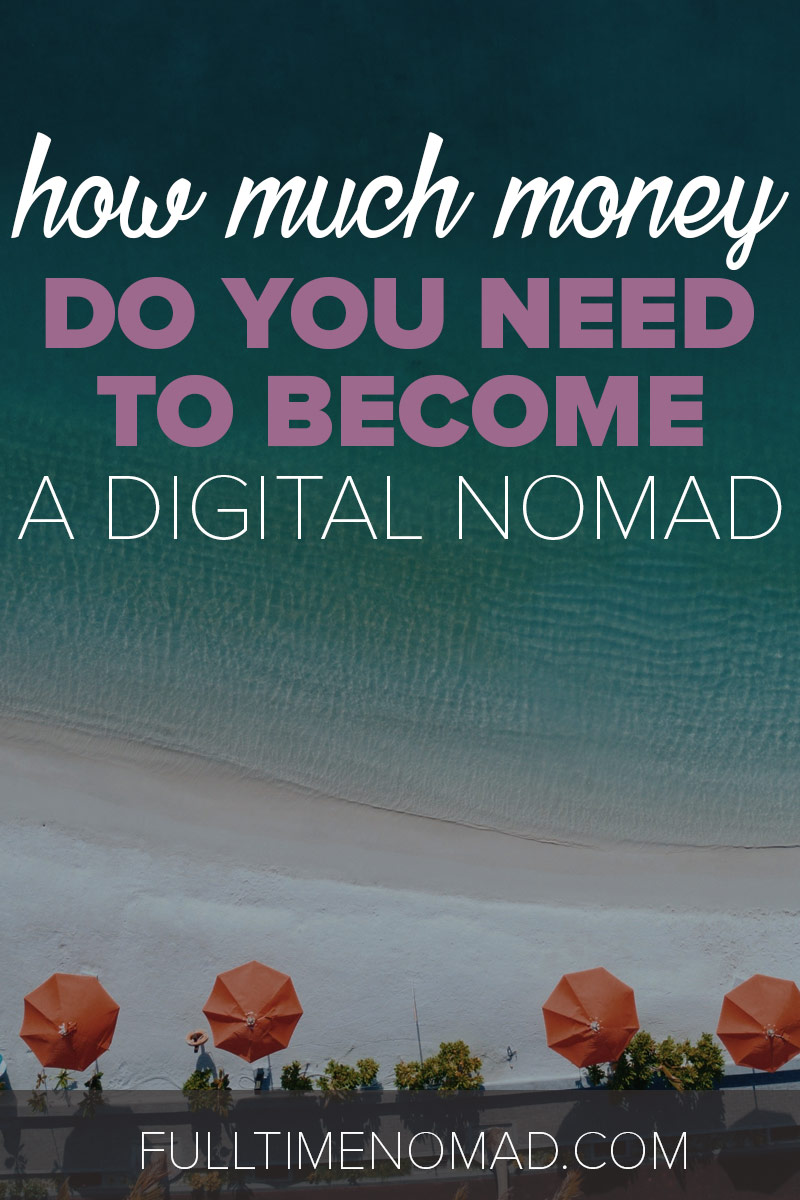 You might also be interested in:
Written by
---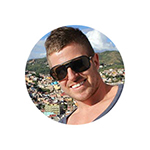 Johnny H.
As the co-founder of Fulltime Nomad, Johnny really believes the world is too big to stay in once place. In 2013 he broke away from his non-location independent job to chase his passion of travel and living abroad. Now he helps others do the same.