We are huge fans of Upwork and really, truly believe that Upwork can be a great place to kick off your freelancing business and find work that lets you travel the world while you work.
Don't let the naysayers get you down. It's possible, it works and it's not all cheap-as-chips jobs. We know this because we have personally used (and continue to use) Upwork to find and win long term clients.
What is the Secret to Upwork Success?
So what is our secret sauce? What do successful freelancers on Upwork do that you're not doing?
You know what? There is no secret.
FREE Upwork Proposal Template
Download FREE Upwork proposal template that we use to get $1000+ a month long-term clients.
By signing up, you are agreeing to receive periodic emails from Fulltime Nomad. No spam. Only the good stuff.
The "secret" lies in perfecting 2 things:
1. Creating an AWESOME, optimised and attractive profile that will make potential clients want to say "Yes, you're the one!"
2. Writing super ENGAGING, succinct and interesting proposals that make your clients hit that hire button.
It's not earth-shattering advice and probably what you've already heard before (don't roll your eyes!). But, the magic happens when you actually IMPLEMENT this advice.
You might KNOW that you need a good profile, but if you don't actually CREATE a good profile on Upwork – you're not going to see any results. Know what I mean?
So basically, the secret sauce behind sweet, delicious Upwork money-making success is a simple 4 step process
1. READ: Inhale all the advice you can from successful Upwork freelancer.
2. IMPLEMENT: Actually put the advice to use by creating a wow profile and writing non-boring proposals.
3. TEST: Your job's not done. Test and keep testing until you find the formula that works. Keep tweaking that profile. Continue to rewrite those proposals.
4. GET HIRED: Finally, and most importantly – all of your efforts should result in you getting hired for the job.
Ok that's enough shouty ALL CAPS for now.
To help you get started, we've compiled some of our most popular Upwork-related articles from the blog, in one easy flow.
So go on, have a read and start implementing!
So first things first, let's discuss what Upwork actually is and how you, the newbie freelancer can use it as a source of income.
You're going to hear a lot of negativity about Upwork – we want to show you why Upwork is totally worth it.
In this blog post, we introduce you to Upwork – one of the biggest freelancing platforms in the world and answer some of the most commonly asked questions about the site.
Read it here.
Ok now that you're ready, the first thing you're going to need is a kickass profile to be successful on Upwork. Seriously, it takes work but it's well worth it.
Don't be lazy – your freelancing opportunities depend on how good your profile is.  
In this blog post, we break down every single section of your profile and show you what to include and what not to.
Read it here.
Still not sure you've got this right?
Every time a newbie sends us their Upwork profile to review, we find they've usually made one of these rookie errors.
Make sure you're not falling into the same trap. Check out the 7 most common mistakes new freelancers make on Upwork.
Read it here or download the PDF version here.
What skills do you need to be a successful freelancer? Which skills are most in demand?
Got more than one area of skill but not sure which one to focus on?
Confused about what skills to add to your profile? Do you really need to add those grey skill tags to your profile?
We answer all of your skill-related questions + more in this blog post.
Read it here.
Ok so you believed the hype and signed up to Upwork but wait…you've been rejected by the site.
Ouch. That hurts.
Very often, this is usually due to some of the rookie mistakes we mentioned above.
While we can't guarantee your profile will be approved (that really depends on your skill level and your area of work) – we do have some tips here that are definitely worth a look if you want Upwork to give you a second chance.
Read it here.
Right, so your Upwork profile is up and ready to go. It's time for you to start applying for jobs.
Writing an engaging and interesting proposal is a crucial step of the process. Clients are tired of cut and paste, snooze-worthy proposals.
In this blog post, we share tips on how to write better, unique and interesting proposals that make clients pay attention. We show you how to sell your skills and convince the clients that you're the right person for the job.
Read it here (+free template to help you write better proposals.)
Getting that first job is usually the hardest part. Rejections are normal when you're new but this makes many freelancers give up.
But you – you're not a quitter are you? We didn't think so.
From (more) profile advice to expert tips on applying jobs – in this blog post we've put all our "first Upwork job" advice together into a nutshell.  
Read it here.
Once you start getting some jobs on Upwork, you're also going to start receiving feedback from your clients.
Upwork's feedback score is called the "Job Success Score" (JSS) and it includes a lot more than just 5 star feedback from clients.
Did you know? If your score falls below 70%, you risk having your account suspended.  Eeks!
This blog post is all about helping you understand the JSS and how to make sure yours is always high.
Read it here.
Breaking into Upwork, can seem tough at the start.
There are hundreds of established freelancers from around the world and you're all competing for the same job.
So the question is: How to get more jobs on Upwork and beat the competition?
This post is designed to help you stand out, attract clients and make it easier for you to get jobs (and make money).
Read it here.
You know the old saying – "Jack of all trades, master of none"? It's something I've learnt is incredibly true for freelancers as well.
The freelancers that make the most money on Upwork do so because they have established themselves as experts in a particular niche. Clients are willing to pay more money to hire experts.  
In this post we talk about why choosing a niche is important and how it can help you make more $$$ on Upwork.
Read it here.
Learn Your Way to Upwork Success
Now that you have a pretty good idea of how Upwork works, how taking a course or two to catapult your success on the site? Here are our top recommended online courses:
Upwork courses
Still have questions about Upwork? Leave us a comment below.
Like this post? Share it on Pinterest.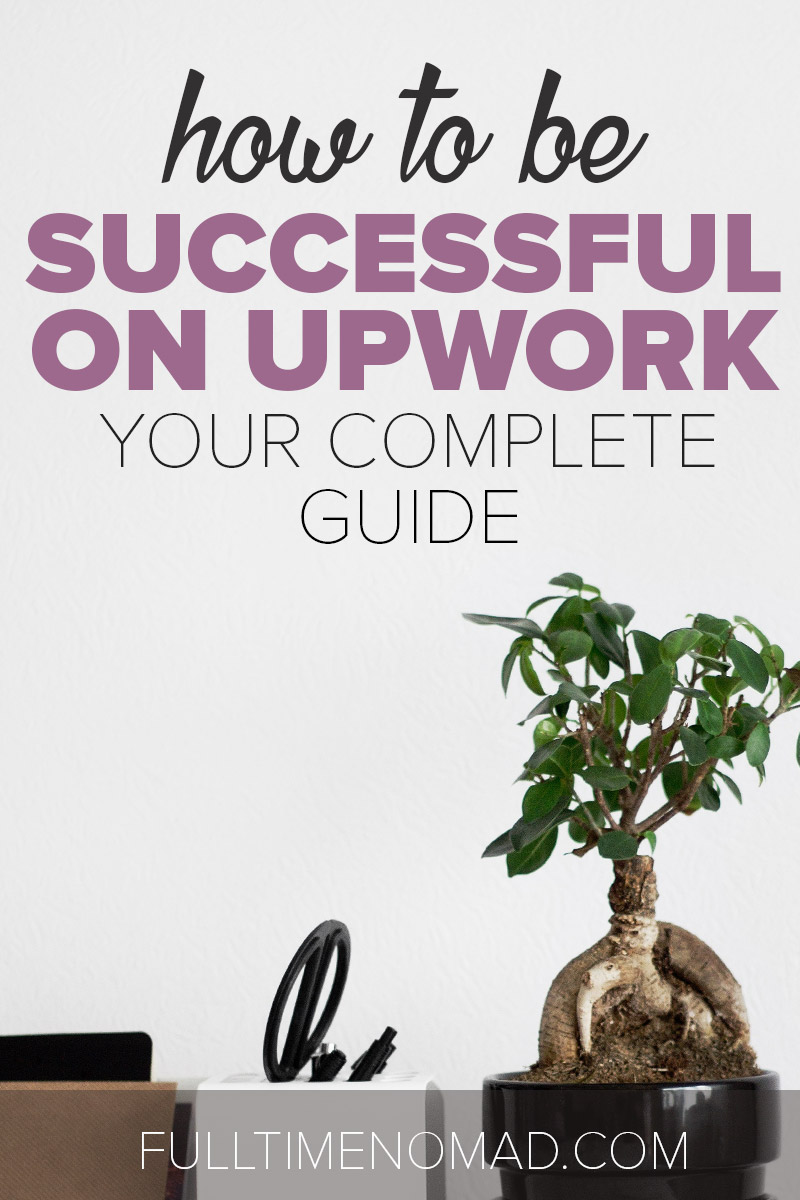 Written by
---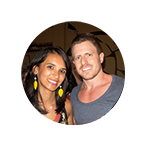 Fulltime Nomad
Fulltime Nomad is your passport to saying no to normal, and yes to a life of unlimited travel. Founded by Radhika & Johnny, this blog will help YOU take that big scary first step towards building your own freedom lifestyle. Are you new? Start here.</a