Do you want to be a freelancer or start a side hustle but you wonder how to make money online without paying anything?
You've heard the saying you need to spend money to make money far too many times but the truth is, you need to make the money first before you can spend it. So what to do?
Well, you can relax. We know, from experience, that there are very many ways to make money online without having to make any investment. And because we're generous people, we'll share some of these with you today.
It's now easier than ever to make money online or start a business. The Internet has created so many opportunities and many of these don't require capital or investment to start making money.
86 Ways to Make Money Online
Download our free guide on legitimate ways to make money online in 2021
By signing up, you are agreeing to receive periodic emails from Fulltime Nomad. No spam. Only the good stuff.
This virtually eliminates all risk because all you have to invest your time and really have nothing to lose but you stand to make a lot of money if you have what it takes.
So let's get straight to how to earn money online without paying anything.
*This post may contain affiliate links. If you click on them and purchase something we get a small percentage of the sale. More info here*
Related posts:
How to make money online without paying anything
Let's take a look at 8 easy ways to make money online without investment:
1. Affiliate marketing
Before we jump into how affiliate marketing works, let's quickly discuss what affiliate marketing is.
Affiliate marketing is where you get to promote and sell products and then earn a commission in exchange. The only catch here is that you promote these products online, mostly on a blog using a special referral link. You get your commission whenever someone uses your referral link to make a purchase.
There are different ways that you can use to promote and sell products on your blog. These include:
Product reviews: Write reviews to promote products and services that you have personally used.
Product comparisons: These are almost similar to product reviews only that they feature two or more similar products/services instead of one.
Tutorials: These are step by step posts or videos that show people how to do or use something. They'll take you more time to prepare compared to reviews and product comparisons. However, they have a higher power to drive more sales.
A resource page: People are always looking for resources that others are already using or highly recommend. Have a resource page featuring your top most recommended products and services.
The beauty of affiliate marketing as a side hustle is that you only need to put in a lot of time and effort at the very beginning to grow your blog and gain lots of products. Once you've been able to gain trust and credibility, you will start to make money while you sleep.
Affiliate marketing is quite lucrative – with many bloggers making in excess of 6 figures per month. And the best part is that it requires little to no investment. To get started, sign up to affiliate programs like SharASale and Amazon for free. You'll then get affiliate links to promote products and make money when someone buys that product. You don't need to buy stock or inventory.
ShareASale affiliate network
2. Blogging
Blogging are now the go-to sources of information. As for the blogger, this is one of the most popular ways to make money online.
You can write about anything under the sun including your passions eg. yoga, travel, photography, finance, relationships, beauty, cars, gardening, etc. This makes it easier for anyone to get started. Even if you've never blogged before you can easily learn how to start a blog in just 10 minutes!
So how do you make money blogging?
Affiliate marketing: As we already mentioned, affiliate marketing is a great way to make passive income from your blog and it costs you nothing to get started.
Sponsored ads: As your blog traffic and brand continue to grow, find advertisers willing to pay to get exposed to your audience. You don't have to do much. Simply place an ad on your site or write a blog about the company/product you're promoting.
Google Adsense: If you don't have any particular products or businesses to promote you can still make money by displaying Google ads on your site and get a commission every time someone views or clicks on the ads.
Selling digital products: If you would rather not promote other people's products on your blog, or if you are looking to create multiple streams of income, consider selling digital products. This can include items like:

eBooks
Online courses/workshops
Images, video, or music people can use in their own content
Apps, plugins, or themes

Freelance writing: The more you continue to blog, the better you will get at writing. Take advantage of your new skill and offer it as a service to clients for pay.
You can learn more about how to make money blogging. Take our FREE course here
Blogging requires little or no investment. You can choose to blog on a free platform like Blogger or Tumblr.
However, If you want to make real money (top bloggers make 100K a month) it's best to go the self-hosted option. Even then it's only $2.95 a month on Bluehost.
See also: What Is a Self Hosted WordPress Blog: Why it's Crucial to Have One
3. Freelancing/consulting
Thinking of how to make money online without investment? Start a service-based freelance business online.
Freelancing is the art of providing your skill as a service to clients who have a need for the skill. You can offer your services to as many clients as you can and you can charge them whatever you feel you're worth.
You can start right away. Ask people you know such as friends, family, former colleagues etc. for work. You can join freelancing platforms such as Upwork, Freelancer.com, Guru, PeoplePerHour, Fiverr. Sign up free and create a profile and then start to apply for jobs that businesses advertise.
Upwork is the largest Freelancing platform online.
There are so many jobs you can do as a freelancer and the list is only increasing every day. Here are some popular freelance jobs:
Now, if you believe you don't have any skills to offer you can join Skillshare free for 2 months and learn a new skill that you think you'll enjoy selling as a service. Remember, this is free you pay nothing but you get the skill to make you some much need money.
4. Teach online
Do you have a skill that you are really good at? How about teaching it to other people?
Teaching online is a simple and fun way to make extra money without having to spend anything, other than time, to do it.
You can conduct live classes online via Skype or through platforms such as VIPKID, EF (Education First), 51 Talk among others. These sites are free to join and pay quite well if you've got what it takes.
This will, however, take up your time. If you don't have the time to teach one-on-one classes, you could create online courses and sell them on your website. You could also sell your courses on platforms such as Skillshare and Udemy.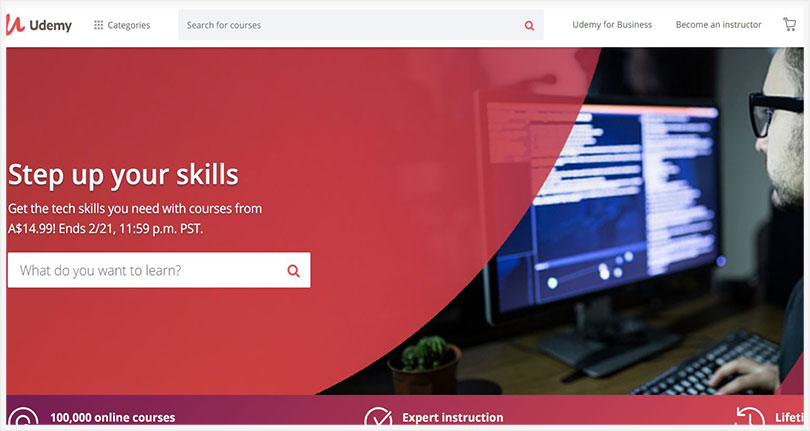 5. Surveys
Big brands use surveys to collect customer data and opinions regarding products and services. While they are far from making you rich, surveys are a great option for people looking for options on how to make extra money online without paying anything. You can make quick cash without having to invest any money or using too much of your time.
Most surveys are easy to fill and will not take more than 30 minutes to complete. Short surveys could take as much as 5 minutes only. The survey sites will offer you money, gift cards, and all sorts of other cool stuff in return.
Here are 5 legitimate sites you can use to make money from surveys:
See also: Best Paid Online Survey Sites: How To Make Money Answering Surveys
Make money with Survey Junkie
6. Apps
Today there's an app for everything! From healthcare to banking, games to fitness, basically anything you can think of. And this certainly means there's a demand for app developers.
If you've got some coding skills, jump on and start creating apps and sell them to businesses or even to individuals.
You don't need to invest anything other than your time to get started. You create apps and sell them on the app store or play store. This could actually be an excellent way to earn passive income. Yep, money enters your account while you sleep.
If coding is not your cup of tea or coffee, then don't worry there are other ways to make money through apps . There are many free apps that make you money by simply using them.
So where are these apps? Here are a few to get you started:
7. Ebooks
Here's another fad that is currently a money maker. An ebook is a book that is available in an electronic format. It's downloaded and delivered online, via email, websites and other platforms.
There are eBooks for everything. From self-help to career development, fictional stories to recipes, you name it. This is because eBooks are so easy to create anyone can do it, you included.
You don't need to spend any money to write your eBook unless you decide to hire a writer to do it for you. This will be a little investment that could make you way more.
There are different platforms that you can use to sell your eBooks.
Amazon is one of the most popular platforms for selling ebooks. This is because it's by far the most used marketplace so it's flooding with customers. You can publish a book for free with Amazon's Kindle Direct Publishing and put it up for sale on the site.
Sell ebooks via Amazon
You can also sell your eBook on Payhip a popular e-commerce site for digital products. It's free to join and Payhip keeps a small commission when you make a sale.
E-Junkie is another popular platform for eBook sellers. There is a small monthly fee but varies based on what you need, so check out the website for more details.
Check out this article for more details on how to create and sell eBooks: How to Sell Ebooks Online: Make Money Selling Digital Products
8. Youtube videos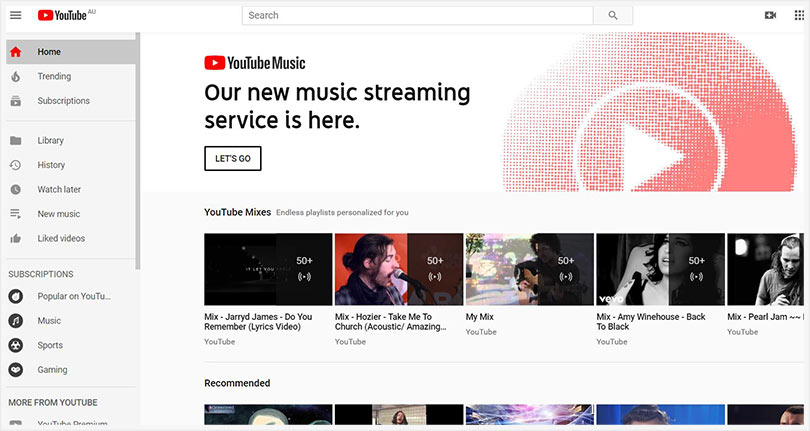 YouTube is another great avenue for anyone interested in how to make money online. You really don't need to spend any money to start making money on YouTube. Simply use your smartphone to shoot videos and upload them on YouTube.
There are different methods you can use to make money from youtube videos:
1. YouTube AdSense: Make money from your YouTube channel through AdSense. In doing so, you allow AdSense to show ads on your videos and in return you earn money whenever a viewer clicks on the ad. This is by far the easiest way to make money on YouTube.
To display ads on your channel you have to full these criteria:
YouTube Partnership Program should be available in your country
You have more than 4,000 watch hours in the previous year
You have more than 1,000 subscribers
You create content that meets YouTube Partner Program policies
You have linked an approved AdSense account
2. Affiliate Marketing: If you want to make more money in a short time, then this is your best shot. Pick a good product with high demand, create a video around it, and put an affiliate link in the description. You'll earn a commission for every sale generating from your channel.
3. Sponsored videos: Find companies to collaborate with and they can pay you to promote their brand or product on your channel. This is especially great for people with lots of subscribers and high viewership.
Now you don't have to wonder how to earn money from home without any investment any more. All you have to do is pick one, or two of these pretty good options and get started. So what's your excuse? We know it's not money 🙂
Written by
---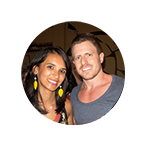 Fulltime Nomad
Fulltime Nomad is your passport to saying no to normal, and yes to a life of unlimited travel. Founded by Radhika & Johnny, this blog will help YOU take that big scary first step towards building your own freedom lifestyle. Are you new? Start here.