"If social media is the cocktail party then email marketing is the 'meet up for coffee'. The original 1-to-1 channel" – Erik Harbison
It doesn't matter how big or small you are; whether you are a big business or a small blogger. You have to invest time in email marketing, as a way to connect with your audience but also as a way to make money.
We have 33,000+ subscribers on our email list and out of all the marketing channels, email marketing gets the most attention when it comes to monetising our blog.
So if you're wondering how to make money with email marketing, we're here to teach you what we've learnt along the way. We've got nothing but the best email marketing 101 easy-to-follow guide for you today.
FREE 5 Day Course
How to start a blog
that makes money
---
In this free course, we will take you through, step-by-step, everything you need to start a profitable blog.
By signing up, you are agreeing to receive periodic emails from Fulltime Nomad. No spam. Only the good stuff.
But first, why does email marketing matter so much?
Email marketing is known to have the highest conversion rates of any marketing channel. Meaning, 60% of online consumers are believed to make a purchase after receiving an email marketing message.
Email is also 40 times more effective at acquiring new customers than Facebook or Twitter.
As we mentioned above, we've worked hard to grow our email list and have over 33,000 people subscribed to our list. We built our list from scratch through many trial and error efforts! Today, this list is how we generate a lot of our income from our blog.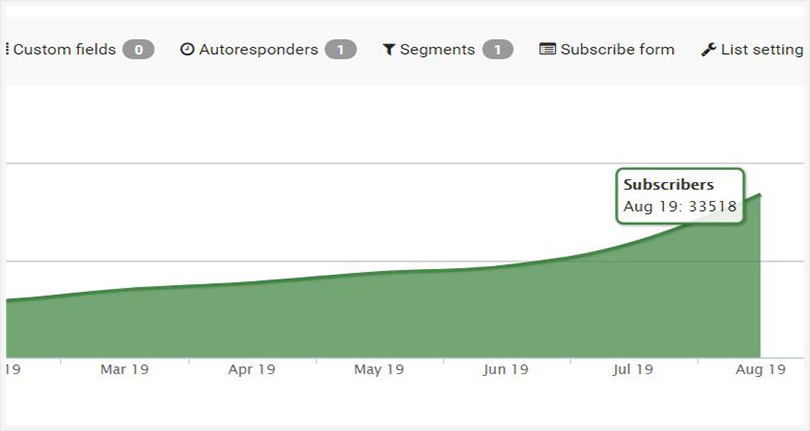 So if you want to learn how to make money with email marketing, we hope this motivates you!
Now let's get down to what email marketing is and how you can use it to make money online.
Related posts:
*This post may contain affiliate links. If you click on them and purchase something we get a small percentage of the sale. More info here*
What is email marketing?
First, let's get back to some basics.
To put it simply, email marketing is simply marketing, via email. #duh
Email marketing involves sending out email newsletters, special offers and promotions, and other engaging content.
Emails remain one of the most effective ways of building a long-lasting relationship with your audience. The better your relationship with your audience, the higher the chances you have to make money sending emails.
Done right, email marketing will get your audience to take action, engage with your business, and help you to get more leads and sales.
How email marketing works
If you're wondering how to make money with email marketing it's best to first understand how the process works.
The email campaign process follows these 3 steps:
Step 1: Build traffic to a website, blog, forum or social media properties you own.
The first step to making money by sending emails is to grow your email list. You can't send emails to no one right? You need an email list to be able to have recipients of your emails.
To begin building your email list, focus on increasing your website and blog traffic by targeting a niche audience. This ensures that you have the right people visiting your website or blog.
The more interested someone is in your web content, the more eager they will be to receive your emails.
There are several ways you can get traffic to your blog and make it popular. Here are some ideas:
Use SEO best practices when you create content to generate traffic from search engines.
Partner with influencers or like-minded people in your field.
Start guest blogging on other people's websites.
Regularly post your content to social media.
Participate in engaged social media communities.
There's no right or wrong amount of website visitors, blog readers, or social media followers to start making money with email marketing. However, the more traffic you have the larger the pool of potential customers you will have.
Step 2: Entice visitors to sign up to your email list.
Next, take advantage of your growing online fan club. Give your readers a reason to join your email list. In other words, give them a reason to give you their email.
Simply asking people to follow your blog or subscribe to your weekly newsletter is no longer enough for someone to give you their email. You have to offer them something in return. A freebie is a good way to get people to join your email list. Another popular way to do it by offering a free course.
For example, on Fulltime Nomad, we do both, depending on the type of article you're reading. If you are reading an article about Upwork, you may be prompted to download our Upwork Proposal template.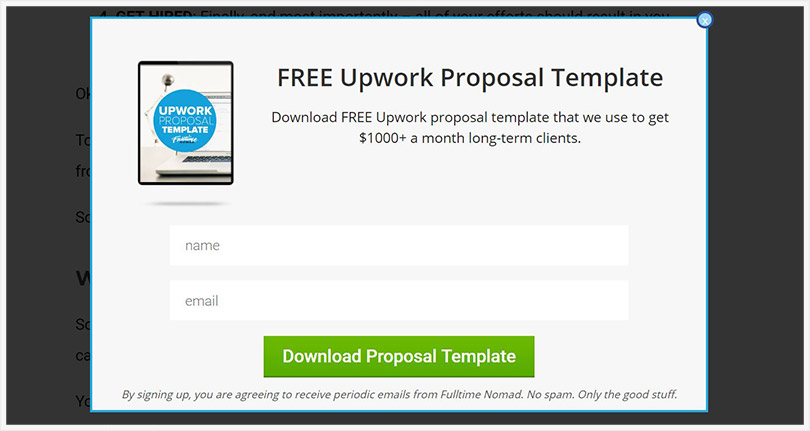 On the other hand, if you are reading one of our articles about blogging, you will likely be prompted to sign up for our blogging course.
Both of these offer tremendous value to the reader, and is relevant to the blog post they are reading, so they are more easily convinced to sign up to our email list.
Whatever you offer, make sure it's interesting and relevant to your audience otherwise you're not going to encourage them to sign up to anything.
Step 3: Monetise your email list by sending subscribers emails based on their interests.
Now, this is the step that everyone learning how to make money with email marketing gets excited about.
Once you've convinced your web visitor to subscribe to your email list now you can go on and get them to give you their money.
However, remember to continue offering them value before you can ask them for their money. Your readers are probably receiving a bunch of marketing emails daily. Until you prove your value to them, you're just another email in their inbox.
You're not special until you can prove it to them.
When you write your emails, always keep your audience's interests at the top of your mind. Remember WHY they have signed up to your list and always deliver information, based on that. Always prioritise their needs over your desire to make money from them.
One thing you can be sure of, they'll be happy to buy from you, IF you show them that you care about them and their needs.
This is what it means to "nurture your email list" in order to convert them from leads to customers.
4 different ways to make money with email marketing:
Now that you understand how email marketing works and have, hopefully, started building a list and offering your list some value, you are ready to learn how to make money with emails.
Let's take a look at four of the best ways on how to make money with email marketing:
1. Affiliate offers
Affiliate marketing involves getting people to buy products or services through a special link referred to as an affiliate link. Once a customer makes a purchase through your special link you get paid a commission.
Join a good affiliate program to get started with affiliate offers. Affiliate programs have lists of products and services that they want people like you to promote.
You'll often get affiliate links and banners that you can use on your website and email content to refer to traffic and make commissions.
Some popular affiliate programs that you should consider include:
Affiliate marketing can be very lucrative. Lots of people are making over six figures just promoting affiliate offers to their email subscribers.
With the right audience and a high amount of traffic, you can definitely make a full time income from affiliate offers alone.
To get started with affiliate marketing, see our quick guide on How to Get Paid to Promote Products: Your Guide to Affiliate Marketing for Bloggers.
2. Sell your own physical products
Now this is one for the bloggers who have made it!
You don't need to be a superstar blogger though, to try to sell your own physical product. You, however, do need a real following of super loyal fans.
To succeed in selling physical products, offer something that is related to your blog or website. If say you're a blogger in the health and fitness niche, selling fitness related products such as workout gear is a viable idea.
The good thing about considering how to make money sending emails that promote your own physical products is that you don't need a middle-man. And unlike affiliate offers, you don't make a commission you get 100% of the profits.
On top of that, you are building your brand and adding value to your business. You're no longer just a mere blogger who loves sending emails 😉 you're actually on your way to building an empire!
3. Sell digital products
If selling physical products isn't a viable business idea just yet, you can try selling digital products. This is still one of the most lucrative ways to make money sending emails.
Digital products are obviously not physical but available on one digital platform or the other. They include products such as ebooks, online courses, webinars and video tutorials.
Your customers get access to view these products either online or you can send them links to download them after a purchase.
Digital products are easier to sell compared to physical products because you don't get to experience the hassle having to handle shipping, returns and inventory.
There's no limit to how much you can make from digital products. There are so many other avenues that you can use to promote and sell your product other than your email list. You can use your blog as well as platforms such as Clickbank.
See also: How to Sell Ebooks Online: Make Money Selling Digital Products
4. Sponsored ads
Sponsored ads are another good method to consider when planning how to make money with email marketing.
Sponsored ads are easy to run. Simply include a sponsored ad advertising a sponsored offer in your weekly newsletters.
So how do you find products and services to advertise on your emails?
There are two ways you can go about it. One, approach the advertisers yourself and negotiate a price. Two, you can use an ad network that helps with the process and takes a commission.
As you look for companies to partner with, it's best to find companies that fit the demographics of your blog audience. So again, if you're in the fitness and health niche, you might try to find businesses that sell fitness and health products or accessories online.
There are two ways that you can get paid for selling ad space on your emails:
By per 1000 impressions – an impression is when an ad is displayed to a website visitor.
By negotiating a flat monthly recurring fee with the advertiser.
You can from a few hundred to a few thousand dollars from your sponsored ads depending on the size of your email list. Obviously, the bigger your email list the more money you stand to make.
What you need to get started with email marketing
To get started with email marketing, you're going to need a blog first (obvs!) and a few handy tools that make email marketing life much easier.
Don't have a blog yet? Check out our step-by-step guide on how to start a blog.
Once you have a blog set up and ready to go, you will also need:
An email capture tool: This is the tool that will allow you to capture the email information on your website by building forms, pop-up boxes etc. We use Thrive Leads and find it super easy to create forms and manage them.
Email marketing software: This is the software you will use to manage your email database i.e. your list of subscribers. Over the years, we have tried almost every email software out there and have now settled on ConvertKit. It makes managing your list and sending emails to them super easy. ConvertKit also has email capture tools included, so you can use the one tool for everything.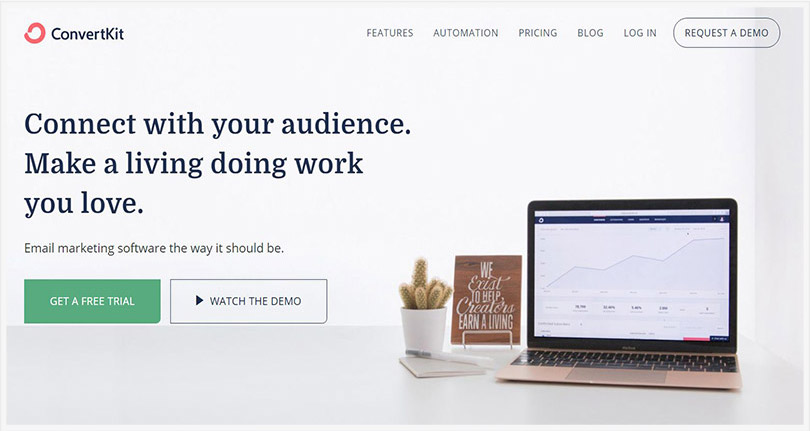 Why email marketing is one of the best ways to make money online
Email marketing remains one of the best ways to make money online and there is a good reason why this is the case.
You may be fooled to think that social media is better than email when it comes to promoting products and services as a blogger. Instagram influencers are raking in thousands of dollars, aren't they?
However, while social media platforms are a great way of building an online following, they also come with a lot of risks. With social media, algorithms can change. This has the potential for you to lose your hard-earned traffic.
But, with email marketing, you can be sure of this never happening. You have control over your email list and it will never be affected by third-party tools. Your email list will never just disappear. You own your email list and it's here to stay!
Because you own your email list, you also have direct access to your audience at any time to promote or sell. You have full control of what to send out to your audience and when to send it to them.
You don't have to manually deal with every email that you need sent out to your email list. Simply automate it! This makes email marketing a great source of passive income. You can automate emails so that whenever someone signs up a sequence of emails will be delivered automatically.
With these email marketing tips, you should be able to fast-track your desire to get started on making money with email marketing. You can now collect subscribers, create your first email campaign and start making money from it.
Now you don't need to put your entire schedule on hold to get the hang of email marketing. We suggest you start where you are right now with these email marketing basics and perfect your art as you go!
Written by
---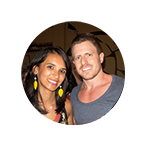 Fulltime Nomad
Fulltime Nomad is your passport to saying no to normal, and yes to a life of unlimited travel. Founded by Radhika & Johnny, this blog will help YOU take that big scary first step towards building your own freedom lifestyle. Are you new? Start here.