We created this guide to be your one-stop resource for getting started in the blogging world and making passive income with it.
Below you will find our comprehensive step-by-step guide to help you build a blog that not only makes money but one that you love working on.
Our guide takes you through the whole process, from start to finish. From choosing a profitable niche to setting up your domain and hosting; from lessons on how to get traffic and to even teaching you how to monetise your blog.
There are lots of guides out there telling you how to start a blog and all the different ways you can make money with it. What's different about our guide is that we are focused on helping you build a blog that generates long-term passive income.
We want to help you create that dream blogger life where people come to your blog and you generate revenue from it – whether you're at the computer or sipping a caipirinha by the beach in Rio (my favourite city in the world, btw.)
If you're anything like us, you're trying to create a business where you:
are not limited to the amount of money you can earn.
are not trading time for that money. (i.e. you make money 24 hours a day.)
can work on your terms at any time of the day
can do it from anywhere (even Rio if you like!)
This is what a blog can help you achieve if you set it up the right way from the beginning.
And that's what we're here to show you in this guide. It's a long one for a reason. It's designed to be something you can read and implement as you go along, so pay attention!
So what can you expect from this guide? Lots! You will learn how to:
Let's get started.
*This post may contain affiliate links. If you click on them and purchase something we get a small percentage of the sale. More info here*
1. Choosing a Profitable Blog Niche
What you choose to blog about i.e. your 'blog topic' is definitely one of the most important decisions you will have to make when you start a blog.
Needless to say, there are hundreds of options so choosing the 'right' topic might seem like an overwhelming decision but that's what we're here to help you with.
At the simplest level, if you want success with blogging, you should blog about a topic that:
1. You have an interest in and/or will enjoy writing about the topic.
2. You are good at or have a lot of knowledge about the topic.
3. Is in a niche that will make money.
If you can find a topic that satisfies all three of these criteria, then you have found your sweet spot!
Let's go over each of these criteria individually to help you figure out how to assess potential blog topics.
1. A topic you have interest in and/or will enjoy writing about
The first step to blogging success comes down to choosing a blog topic that you think you will enjoy writing about.
Start by brainstorming and making a list of your hobbies and interests that would make for a good blog.
Think about these questions to get started:
– What are your hobbies?
– What do you do in your spare time?
– What are you passionate about?
– What do you like to listen to/read/watch?
– What did you find interesting in school or university?
– What do you enjoy learning about?
– If you could do one thing for the rest of your life and get paid for it, what would it be?
Make a list of these answers/ topics and let's use them to choose a niche.
Side note on picking a niche:
You need to narrow down your list from above and pick a niche and focus on one area.
So, the question then is – of all the topics available to you – what niche should you go with?
Here are a few things to think about when considering what you should blog about:
Could you write about this niche for a long time?
Are there enough interesting things to say about this topic?
Will this topic evolve and change over time, to provide you with enough new content?
2. A topic you are good at or have a lot of knowledge about
In addition to being interested in a particular topic, it's also incredibly useful if you have a lot of knowledge about it.
Being an expert in your chose niche means you're already well equipped to create content that is super high quality – without even really having to try too hard. Writing about something you're good at or have expertise in, comes so much more naturally
3. A topic that will make money
Not all blog topics will be easy to monetise. So when you're considering your niche, think about your interest and expertise but also definitely consider "the market" for it.
What does this mean?
If you are looking to generate income from your blog, your topic of choice needs to have a proven market where people are spending money. If your audience isn't already spending money in this niche, it could mean there's not much hope for you to run a money-making blog on the topic.
Also…
In addition to these three criteria, one more thing that you should definitely think about is the longevity of the market. Don't start a blog just based on a fad.
Fads are not great as they come and go. You should blog about a topic that has lasting appeal
Why spend all the time and effort into a blog when the market is only going to be around for a year or two.
Ask yourself – is the topic in a market that has long-term appeal? Will this market be around in years to come?
If you have identified as "not-a-fad" then go forth, and start blogging.
2. Coming Up With a Blog Name
When it comes to naming something, many projects (like a blog) come to a screeching halt. We become paralysed with our indecision and don't want to choose the "wrong" name or a bad blog name,
There are much bigger things to think about than coming up with a blog name, so don't waste your time over it.
Of course you need to think about it a little. But don't let this part of the process stop you from getting started.
Tips for coming up with a blog name
1. Define your niche
Before you start getting all creative with naming your blog, it's important to take a moment and think about exactly what your blog's going to be about.
As mentioned above, make sure you have your niche picked out. Then, before deciding a name, you want to ask yourself the following:
– What niche are you in?
– What topics are you going to write about?
– Who is your target audience?
– What is the general tone/voice of your blog?
It's important to think about the above questions because the blog name you pick should resonate with your audience.
The most obvious way to do this is to use keywords in your name that are related to your niche.
For example, you might do a blog about hiking and choose the name HikingAddicts.com
2. Make it a short and catchy blog name
Ideally, you want a blog name that is short, catchy & memorable for the reader.
Having a long generic name like StevesGreatCookingBlog.com isn't going to leave much of an impression. Try to limit your name to a few words.
Some examples of blogs with great names include:
ladbible
boredpanda
buzzfeed
techcrunch
Lifehacker
3. Look for inspiration
Want to fill your head with blog name ideas? Scour the internet for inspiration.
Browse the web and see what domains, names or words catch your attention.
A hot spot for gathering blog name ideas is Amazon books.
Search the categories that are related to your blog and browse through the 1000s of book titles for inspiration and ideas.
4. Use a thesaurus
After you have a list of some words or phrases, you can then use a thesaurus to expand on this.
Go to Thesaurus.com, enter a word and hit search. Thesaurus will generate a bunch of synonyms and related words for blog ideas.
You can also click on each of these words to generate a new list. The ideas for naming a blog are endless.
5. Use a name generator
You've gotta love the internet. There's a tool for everything.
A blog name generator will help you come up with a blog name based off a word or phrase that you provide.
Here are some name generators that you might want to check out
3. Setting Up Your Blog
After you have decided on your name, it's time to set up your blog.
For those of you who are not that tech savvy, don't worry the process is actually very simple.
To start a blog you need 3 things:
Hosting – Hosting is the little piece of internet space you need to buy to give your blog, a home on the internet. You will need this to store all your blog's files and data.
A domain name – This is the URL and name of your blog e.g www.myamazingblog.com
A blogging platform – This is where you are going to write, edit and publish all your blog posts.
To start a blog we recommend using BlueHost as your hosting provider and WordPress for your blogging platform.
This is exactly what we started with and it is fantastic for newbies.
Why are Bluehost and WordPress a perfect match?
WordPress Is by far the number one blogging platform in the world, used by 95% of bloggers.
WordPress is very flexible in that you have full control over the look and feel of your site.
Bluehost integrates perfectly with WordPress and comes with a 1-click WordPress installation.
Plus you get a free domain with Bluehost.
Bluehost makes it very easy for a person starting out. You don't need to understand the technical side of things. The process is very simple as you can set up your hosting, domain name and blogging platform all in the one place.
To get started with your blog head over to Bluehost. Make sure you use Use our exclusive link to get a special offer that reduces the price to just $2.95/month, including the FREE domain.
Here you want to click on the green button to get started.
Once you have clicked the 'get started now' button you will be shown 3 options:
Here you want to select the cheapest 'Basic' option. To start with this option will be more than enough for your needs.
Now once you select the basic option, it's time to choose your domain.
The great thing about BlueHost is that you get a free domain with your hosting, so you won't be charged any extra for this. And now, it's time to choose your blog's domain name.
Don't have a name for your blog yet? Don't worry!
If you don't have your domain name yet, simply Click 'Choose Later'. This will allow you to continue with the sign-up process and you can simply choose a domain name later when you have decided on one.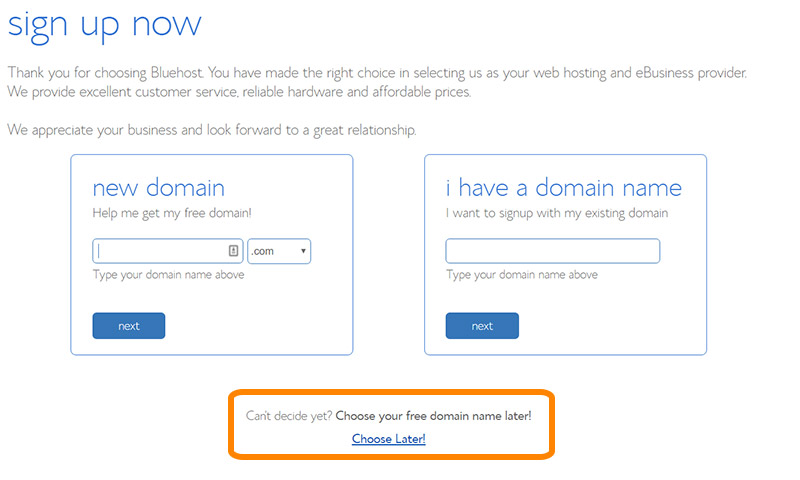 If you already have a name, great!
Type in your name, select .com and click 'next'.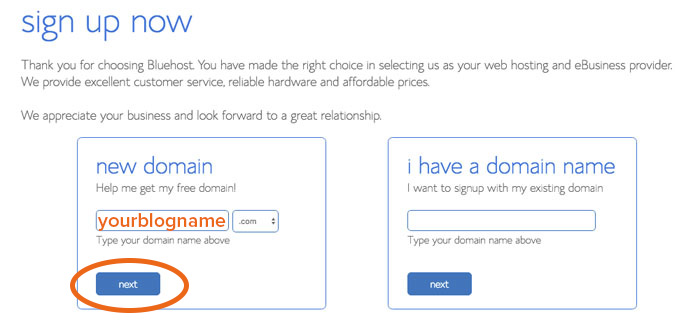 Now there's a chance that the .com for your name is not available.
If this is this is the case, You have 2 options.
You can make changes to the name and find a .com that you are happy with. Maybe add an extra word at the end or the beginning.
If you are really set on the blog name then change the .com to a .co or a .net These are the next best domain extensions after the .com
After you have a name, you will be taken to the payment page. Here they will ask for some basic information. Fill out the information and be sure to include your email address.
In the next section, you will need to confirm your package. The cheapest option is the 36-month package. If you want to start with just 12 months, the total price will be less, however, the monthly price is going to be more expensive.
If you see yourself blogging for more than 12 months (which we're sure you will) then we recommend the 36-month option.
At this stage you don't need privacy protection or any of the other options, so make sure these are unchecked.
Ok so next you will need to enter your billing information.
Check the 'I confirm' checkbox and click 'submit'.
After the payment has gone through, you will receive an email with your Bluehost login details.
Setting up WordPress
The next thing to do is to set up WordPress on your blog.
WordPress is where you can build, design, and manage everything on your website.
Bluehost has integrated WordPress with their hosting so that the whole installation process is automatically done.
There is only a couple of steps for you to do complete the setup.
First, you will need to create your password.
After you have created your password  and logged in you will then be redirected to a page that looks like this:
For now, you can just choose any theme. This can be changed. We will talk more about themes and customising your blog in a bit.
After you have selected your theme you will be taken to the WordPress dashboard.
Here you want to go ahead and select 'Business'.
Next, you will arrive on a page that looks a little something like this: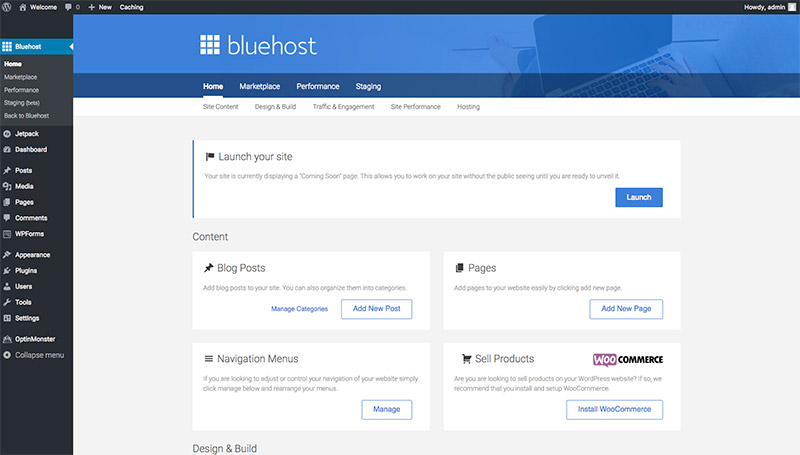 This is the WordPress dashboard AKA the back-end of your site. This is where all the fun stuff happens, like designing your site, uploading images, publishing posts. Pretty exciting right?
Before we do any of this we want to customise the look of your blog by adding a WordPress theme.
4. Customising Your Blog
The way we customise a blog is by adding a WordPress theme.
A WordPress theme allows you to change the design and functionality of your website. You get to customise the look and feel of your website to your liking.
There are thousands of free WordPress themes available. You can browse themes by going to 'Appearance' and then 'Themes'. Then click on the 'WordPress.org themes'.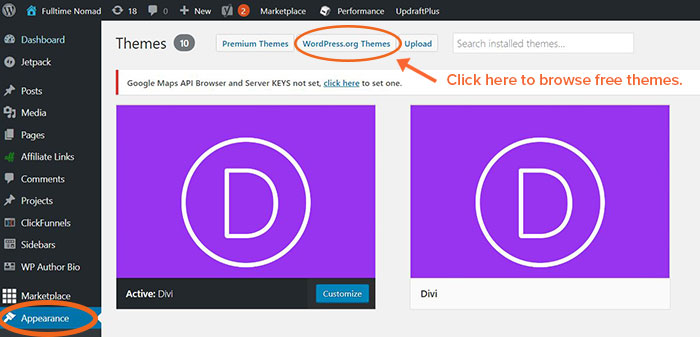 Here you will be able to browse all the free WordPress.org themes.
You can click 'Preview' to what the theme actually looks like before putting it live on your website.
Once you have found a theme that you like, click the 'Install' button.
What theme do we use on Fulltime Nomad?
We use a theme called Divi ,which is part of the Elegant Themes set.
This is a paid/premium theme.
A free theme is great when starting out. However, if you are looking to take blogging seriously and make income from it, you are most likely going to switch to a premium theme eventually.
Premium themes usually have more capabilities and generally, give you a more professional looking site.
If you are looking for premium themes, these are some that we recommend:
Elegant Themes – When you purchase the Elegant themes you get access to over 80 of their themes. We use the Divi theme and honestly think it's one of the best themes out there.
Genesis Studio Press – Genesis is one of the most popular WordPress themes, ever. It looks nice, has great support and a big community behind it. We have used Genesis on some of our client's sites.
One of the fun parts of having a blog is being able to change the look and feel to your style. So, you want to have a theme where it's easy to change colours, fonts, layouts and the overall design in general.
Themes like Divi use a visual drag and drop builder that allows you to easily customise any page on your blog, without having to touch any code.
As you can see, creating a beautifully designed blog isn't that hard.  Themes like Divi have made is very simple for the average person to design.
If you decide to go with a premium theme, the installation process is very simple.
When you buy a theme you will receive the theme file in a .zip format.
Once you have that file go to 'Appearance' and then 'Themes' and then click 'Upload'.
Select your theme and click 'Upload'.
To put your theme live on your new website click 'Activate'.
Congratulations!! You now have your very own blog. What are you waiting for? Go check it out.
Enter your new domain (www.yourblogname.com) into a browser and voila!
If you have the budget, I would recommend using a premium theme like Elegant Themes.  Having a premium theme will help you avoid technical issues, you'll have more features and have customer support if you ever need help.
5. Installing The Must-Have Plugins
Plugins are a very important part of the WordPress platform.
So what exactly is a plugin? A plugin is a piece of software that will extend the functionality of your blog.
There are plugins for almost everything. Some examples include:
Backing up your blog.
Adding social media buttons to your post.
Creating additional layers of security for your blog.
Collecting email addresses.
The best thing about plugins is that most of them are free and they are very simple to install.
Now there are thousands upon thousands of plugins available.  It might be tempting to install many of these. However, you want to limit your plugins. If you have an excessive amount of plugins this is going to slow down your site.
You only want to install the minimum amount of plugins, especially when starting out.
These are the plugins that we recommend to start with:
UpdraftPlus – With this plugin, you can backup your entire blog. Very important if something bad were to happen to your blog.
Yoast SEO – Yoast SEO guides you on how to create SEO optimised content to improve your ranking in search results like Google. This helps bring traffic to your blog.
Social Warfare – The Social Warfare WordPress blog plugin allows you to automatically or manually add social media sharing buttons into your content.
WP Smush (Freemium) – This plugin will compress and optimise your blog images as you upload them without reducing their quality. This helps to keep your blog's load speed fast.
W3 total cache – W3 total cache improves your blog's performance by caching your WordPress site.
Wordfence Security (Freemium) – Wordfence Security is a reliable WordPress blogger plugin where website security is concerned. The plugin has security features including Firewall protection, malware scan, blocking, login security, live traffic monitoring and a lot more.
Google Analytics for WordPress by MonsterInsights – Google Analytics is a free plugin that enables you to understand your WordPress website traffic.
How to add a WordPress plugin
Adding a plugin is very easy.
In the menu go to 'Plugins' > 'Add New'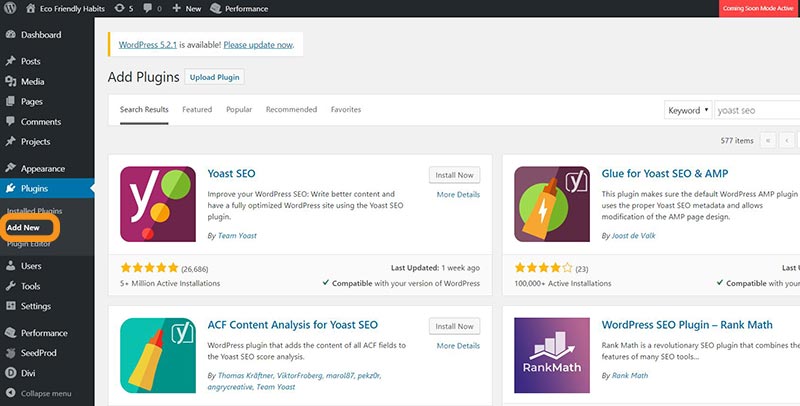 Here you can search for Plugins. You can use keywords to find the type of plugin or specific name of the plugin that you are after.
Once you have found the plugin click 'Install Now'.
After the plugin has installed hit 'Activate'.
There you go. Simple as that.
To see your installed plugins and settings go to the menu and click on 'Plugins'  > 'Installed Plugins'.
Here you will be able to make update settings and activate, deactivate and delete plugins.
6. Writing Your First Blog Post
Ok so now that you have your website ready, it's time to write your first post.
So what should you write about? To begin with, let's keep if very simple.
To get a familiar with the WordPress editor and for people to become familiar with you, we recommend introducing yourself to your readers.
Basically, tell them who you are, what you like and why you started your blog.
So let's get you started
To write a post, go to Posts then Add New.
Here you will arrive at the visual editor section.
Enter a title and begin writing your post.
Your title and your text can be updated or changed after your post is published. So don't stress about trying to get it perfect.
Your title can be some like  "Hello and Welcome To [your site name]"
Then for your text introduce yourself and the name of you blog.
After this, we want to add an image to the blog post.
Since this is an introduction, why not make it a picture of yourself.
To add an image click on the image icon in the block below. Then upload from your computer.
Once you uploaded the picture, continue writing the rest of your post.
Tell them what you are going to write about, why you are passionate about the topic, why you started the blog or anything else that you would like to communicate to your audience.
Don't be afraid to open up. Telling your story is a great way to connect with your audience and to gain trust.
Once you are happy with your post hit 'Publish'.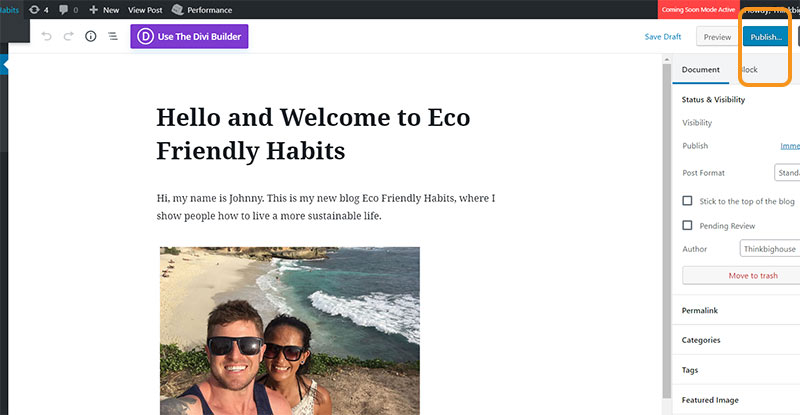 Now to view your new post simply click on 'view post' at the top menu bar.
There you have it! It's that simple.
See how easy it is to create your very own blog and published your first article on the web!
7. Blog Traffic Strategies
The success of every blog comes down to traffic.
If you don't have traffic, you don't have readers and if you don't have readers, your blog might as well be hidden in some dark corner of the web.
But don't worry. It's not all doom and gloom.
We are going to look at different strategies you can implement to get crazy amounts of traffic to your blog. When you understand these simple tactics you put yourself in a great position to make money from your blog.
1. Create content strategically
Want to know how to get blog traffic? Start by creating content that has been proven to work. Content that your audience actually wants to read.
Very often, newbie bloggers will set up their blog and then set about writing whatever it is they feel like writing about. But, then they find no one is reading or interacting with their content.
If you want more people to read your blog (I'm pretty sure that's what you want!), you need to start creating the right content for your audience. This means you need to approach your content with a strategic mindset.
Think about your audience and consider what their needs are. Are they looking to be entertained or educated? Do they prefer one type of content over another (e.g. lists or detailed tutorials, memes or expert interviews?)
When you start paying attention to what your audience is actually interested in and create content to appeal to those interests – your content is more likely to perform well. You're simply giving your audience what they want.
But where do you start and how do you know what your audience actually wants to hear about? You need to do your research, of course. Here are some ideas:
Other blogs: Read a lot of other blogs and forums to see what other bloggers in your niche are writing about.
Google Trends: This tool is great for viewing what kind of interest certain topics are generating at present and over the recent past.
BuzzSumo: This one will show you the topics generating the most social shares.
SEMrush: This tool shows you exactly what keywords your competitors are ranking for in Google and an estimate of the kind of traffic they are generating.
Quora: Use this website to see what questions are being asked that relate to your blog subject.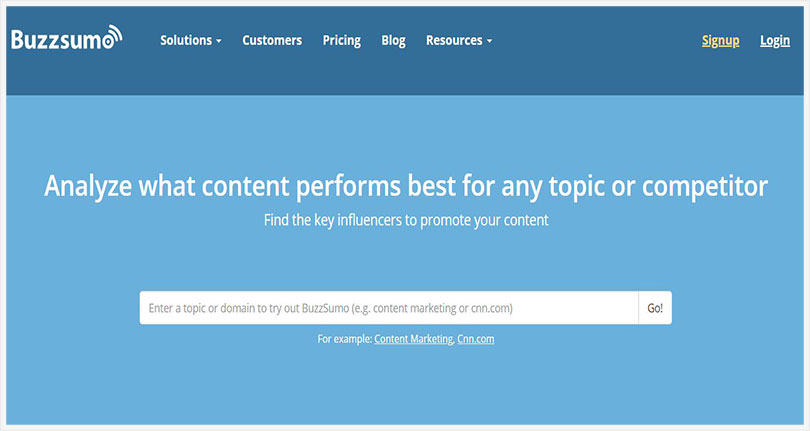 Use Buzzsumo to find popular content ideas
With these tools, you're taking the guesswork out of your blog content creation process and only creating content that works.
2. Write long content (aka pillar articles)
In a world of short attention spans and memes, it seems unnecessary to write long articles. But trust us it works. We're saying so from our own personal experience of creating this content for Fulltime Nomad.
These longer style blog posts we're referring to are also popularly known as pillar posts. These are posts with high word counts that go into length discussing a particular topic.
What should you create pillar content about? Write long pillar articles that cover everything on a particular topic, instead of writing a bunch of different blog posts all related to the same topic.
Make it an article that provides ALL the information you could possibly provide about that topic so your reader will never have to look elsewhere. They don't need to read multiple articles. They get everything they need, just from reading your one piece of content.
Neil Patel, one of our favourite digital marketing "gurus" and someone who knows a lot about creating a TON of pillar content goes into a lot of detail on why long content works. Check it out here.
Long form content does better in Google search results than short posts. In addition to being useful and providing value, long posts will also be more keyword-rich than shorter posts. This makes them more likely to show up as results for 'long tail' keyword searches.
Pillar posts are also likely to be more informative and helpful to your audience. Your readers will share posts they find helpful on their social media platforms.
And yes you guessed it, in the end, all of this means more traffic for your blog!
3. Craft attention-grabbing headlines
Want to know one of the best-known "tricks" on how to get people to read your blog?
Write awesome headlines.
Headlines are what will hook your readers to your blog. So make sure they are irresistible. They need to capture their interest, get them hooked and encourage them to keep reading the rest of your post.
You may have done a very good job choosing a good topic and you even wrote spectacular content but if you use a boring headline for the content, nobody will want to continue to the rest of the content. What a waste!
Keep your headlines simple, easy to scan and make them catchy. Don't overthink it. Just have a look at some popular blogs and see which headlines attract your attention and use those ideas to create your own headlines.
Experiment with different headlines to get a good idea of what works and what doesn't. Crafting good headlines takes practice so don't be shy about trial and error.
Remember we said this is not about reinventing the wheel? Make use of this headline maker to come up with different headlines for your posts.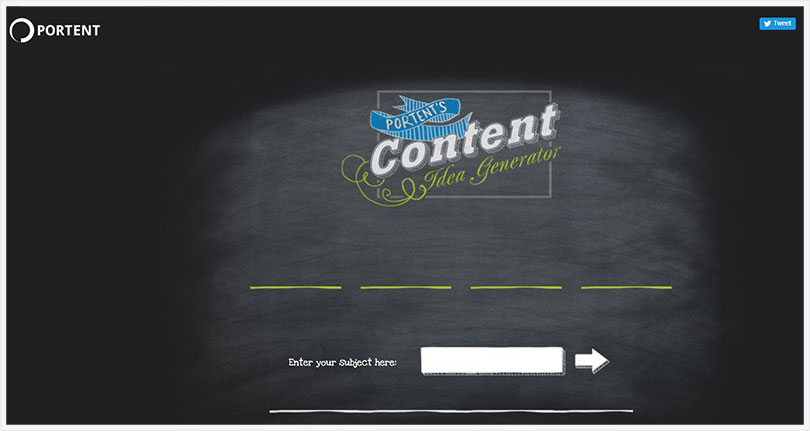 Use a headline generator to write catchy headlines
4. Make your content more visual
Remember what we said about limited attention spans before? People love seeing more than reading.
Just think about what you enjoy seeing on your own Facebook timeline. I bet it's videos, images and memes. So you better give your readers what they want and they will give your blog some love, in the form of traffic, of course.
People have very short attention spans and will get distracted before they finish reading an entire blog post. Break down the monotony of words and keep your readers interested with different visuals, such as memes, images, videos, infographics, comics etc – whatever is relevant to your blog.
Don't have much experience creating visuals? Tools such as Visme, Canva and Vine will get you started in minutes.
Canva can help you make beautiful visuals for your blog
5. Optimise for search engines
Every blogger knows they need to "SEO their blog" but no one seems to be quite sure how. It's actually way simpler than you think.
The goal here is to make sure people find you on search engines such as Google when they use queries related to your blog industry/topic. So let's take a look at how to get your blog noticed.
People will only find your blog online if you optimise your blog for search engines.
To optimise your content, begin by doing keyword research. This involves looking for keywords relevant to your blog niche.
To put it really simplistically, keywords are the search terms people use to find content online. You want to use the keywords that your target audience are already using. This makes it much easier for your content to show up on Google.
Moz and Google's free keyword planner are great tools to help you find the right keywords for your blog.
Try Google's keyword tool to find the right keywords
Once you find the right keywords for your blog you want to use these in your blog titles, the body of your content, as well as in your URLs. Don't overdo it but be sure to sprinkle them into your content as you write.
Do your keyword research for every single post. Make it part of your blog writing process.
6. Make your content share-worthy and shareable
Blogging and social media go hand in hand so the question is how to make your blog popular on social channels?
First things first, you need to create content that is share-worthy. This could mean an epic how-to post in your niche that is so useful that your readers want to share it with their friends.
Or this could also mean creating a controversial post about a topic in your niche. You could have a really strong opinion on a topic that divides people so people would share your content either to show much they agree with you or how much they disagree. Either way, it means exposure for you!
Another way to get popular on socials is through list posts and quizzes. List posts are easy to read and make people want to share. Think about it – you've probably shared one too. And quizzes, well Buzzfeed does quizzes pretty damn well, don't they? Want to know which type of vegetable you are – take a quiz and tell all your friends on Facebook.
You get it. Create content that is so cool and interesting that your readers want to tell all their friends about it on social media.
If you're not really sure how to create content that is share-worthy, check out sites like Buzzfeed, Bored Panda, Elite Daily, Matador Network etc for inspiration.
Check out Buzzfeed for inspiration
In addition to making your content share-worthy, you also need to make sure it's shareable. This makes it easy for your readers to share. Some ideas:
Create headlines that are social-media friendly (i.e. catchy and easy to read)
Use images and videos that grab attention on social media.
Make your content readable. Use a layout that is easy to scan. No large chunks of text!
Install social share plugins on your blog so your readers can share to Facebook or Twitter with just one click.
You want lots of people sharing your content in their online social circles. The more social clout you have, the more popular your blog will be.
You, therefore, need to actively encourage your readers to share your blog posts. The more they do so, the more blog traffic you'll have. With positive social signals, the search engines will also start noticing your content.
7. Start building your email list
So let's imagine that so far you've followed our advice on how to get traffic to your blog and you're starting to see some traffic to your blog.
Now you need to leverage this traffic and use these new readers to further promote your blog and even keep them coming back for more.
Remember, the more they come back to consume your content, the more trust you will build and the higher your chances of making money from them when you do try to promote a product or sell a service to them.
So, once you've attracted a visitor to your blog, try to capture their email address right away.
The easiest way to capture email addresses is to create lead magnets. This could be a downloadable, an ebook, a template, a free guide – anything you think may be useful for your audience.
On Fulltime Nomad, we have an Upwork Proposal template as a lead magnet. We also have a handy downloadable list of the best websites for remote and freelance work.
Another option is to create a free course. For example, on this website, we provide a free blogging course and also a free freelancing course. When our readers sign up, they give us their email address in exchange for access to the free course.
The goal here is to make it easy for your readers to sign up to your list and offer them a compelling reason to join your list. Add them into your email database and use it to send them notifications on new blog posts, or newsletters, which can result in more traffic and shares.
If you are looking for an email marketing platform, we highly recommend ConvertKit. It's what we use here at Fulltime Nomad.
ConvertKit is one of the top email marketing platforms for bloggers
8. Guest post on other blogs
You're probably wondering how posting your content on someone else's blog will bring you traffic.
I'll have you know that this is actually one of the most effective ways to increase your blog's traffic. Here's how it works.
By posting on popular blogs, you'll be able to build your authority and make yourself known to your target audience. You also get to build your online presence. This will pay off in the long term.
Now, for this to work you need to collaborate with the right blogs. Go for bloggers who have an engaged audience. And, very importantly, an audience who is likely to be interested in your blog as well. Choose bloggers who receive lots of real comments and social shares.
Most important of all, you must create content for guest posts that is of very good quality. You have to impress your host blogger's audience so you must do it with content that truly interests and impresses them.
Guest blogging on quality sites also leads to quality links from these sites. This is great for SEO but only if it is from a relevant authority site so choose your sites well.
9. Leave helpful comments on other blogs
Here's our last tip on how to get traffic to your blog.
Commenting on blogs is still a very useful way to get traffic to your own website. But only if you're being helpful and useful.
Take the time to read the actual post and leave a comment that is relevant. Don't comment on other blogs just for the sake of it. Do it on relevant sites and please, leave out the self-promotion. An insightful comment is promotion enough.
If you truly want to make money with blogging, every blogging step you take must be strategic and well thought out. This is especially the case if you want to build quality traffic to your blog.
Try our strategies above (you don't have to do them all at once) and we're confident that if you put in the effort, the results will translate into more readers for your blog.
Remember: focus on creating content that your audience truly needs or wants to see, and your half your job is done.
Once your blog starts getting traffic, the next step is getting ready to monetise that traffic and start making money from your blog. Ka-ching!
8. Monetising Your Blog
There are many ways to make money from your blog; advertising, e-books, courses, affiliate marketing, sponsored posts, membership areas and the list goes on.
Eventually, you may want to monetise your blog by taking advantage of as many of these money-making avenues as possible. However, when starting out as a beginner, we believe there's one method that stands out best – that's affiliate marketing.
What is affiliate marketing?
Well, imagine earning money every time you recommend a product to someone – your favourite shoes, the travel site you used to book a hotel, a new app you downloaded…
That's affiliate marketing and it's one of the best ways to make money with a blog.
To put it simply, as a blogger you promote and sell products and earn commission in exchange.
It can be very lucrative – with many bloggers making in excess of six figures per month.
The reason affiliate marketing is great for people starting out is that
You don't need to create and market your own products or services. There's no stock inventory, no having to deal with customers or any of the other stresses required when selling your own product. All you need to do is recommend the product. Everything else is taken care of.
It's very easy to implement on your blog. all you need to do is sign up to an affiliate program and share a link with your blog readers.   When they buy, you start making money!
You don't need a whole of traffic to earn income.  Other monetisation methods like advertising or sponsored posts require large amounts of traffic. With affiliate marketing, you only need one person to click and purchase to make income.
So let's get down to business and show you how to make money with affiliate marketing.
How to get started with affiliate marketing
So now that you know how it all works, how do you get started selling products online for companies? Let's get down to the nitty-gritty.
1. Find affiliate programs
First things first, you need to find affiliate opportunities that are suitable for you.
There are two ways that you can partner with affiliates.
You can join an affiliate network. This one single platform where several businesses (merchants) offer affiliate programs. You simply sign up to the network and choose the programs that are most suited to you.
Sign up to individual affiliate programs. You can join a company's affiliate program directly. So if you like a particular product, sign up to their program so you can recommend it to your audience as well.
You can make use of both types of programs to sell products and earn a commission from them.
When you sign up to an affiliate program for a product, you will receive a special affiliate link that contains a unique tracking code.
Ever time you recommend a product on your site, you can use that affiliate link to direct a person to the product's website.  When a reader makes a purchase, you earn a commission as the affiliate link contains tracking, and sales are attributed to you.
Popular affiliate programs
There are hundreds of programs that you can join and get started with affiliate marketing for bloggers.
Let's take a look at some of the most popular and highly recommended affiliate networks:
To find companies and affiliate programs will require you to make use of Google and do your own research. The best way to find affiliate programs is by searching using your niche, product or relevant keywords followed by the words 'affiliate program'. See examples below:
Gardening + affiliate program (niche)
Gardening tools + affiliate program (product)
Best gardening tools + affiliate
You could also search for affiliate programs for specific products and services by doing a simple Google search.
2. Apply to programs
Once you have found a few good programs that are relevant to your blog and audience, go on and join them.
With most affiliate programs, the application process is quite simple and is only necessary to ensure that you have an audience that's relevant to the products and services that they feature.
Most of them won't be interested in how much traffic you currently have; but more about the kind of content you offer and your blogging frequency.
It's therefore, very important that you give a great deal of thought to the kind of blog that you want to start so that you're able to provide your audience with high-quality content on a regular basis. Here are 8 things you should consider before you start a blog.
3. Start promoting your offers (without selling your soul)
The one thing that you don't want to be known for is the sleazy blogger who only promotes products on their blog and fills their readers' emails with junk ads and spam.
Even though making money is the main goal here, you still want to offer value to your audience. So don't get carried by the money and forget that your audience will only stay loyal to you if you continue offering them valuable information.
Keep in mind that the only way that you are going to succeed with blogging and affiliate marketing is through high-quality traffic. This can only happen when you build trust with your audience. People will only trust you if they believe that you value them.
So with that said, let's check out a few ways you can promote links and make money with affiliate products and services – in a manner that is both valuable to you and your audience.
Research has shown that 70% of customers will check out online reviews before they decide to buy something. 72% of these customers will take action if the review is a positive one.
That's just how powerful online reviews are!
If you decide to promote products and services that you have personally used, then writing reviews is a great way to get people to buy them.
The deal with reviews is to be as honest as possible even if you're getting paid. Remember, your audience trusts and believes your opinion.
So if you say something is great and then they have a below par experience they will not trust you in future. Nothing is 100% great so be honest in your reviews.
When writing reviews use your personal stories to describe your experience with the product and why you recommend it. Remember to include your affiliate link at the top, within your blog post and below the page.
Example from Cnet.com: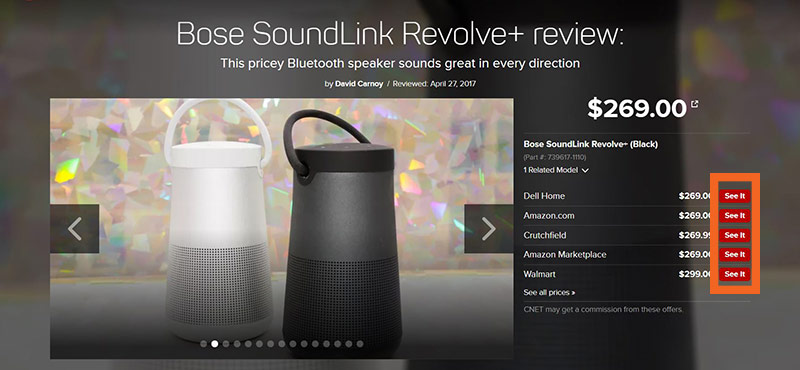 Popular technology blog Cnet writes article a reviews the latest tech gear and gadgets. In the above example they give a thorough review of the Bose Sound Link Revolve. Included are prices from all the top online retailers and affiliate links in the form of a 'see it' button.
This is another great way of promoting products and services.
Product comparisons are almost similar to product reviews. However, comparisons feature two or more similar products/services instead of one.
The beauty of comparisons is that they help customers who are confused about which particular product to pick when presented with several options.
Again, be as honest as possible and don't be tempted to favour one product over another. Provide your audience with all the necessary information and let them make the decision on their own.
Example from TopTenReviews.com: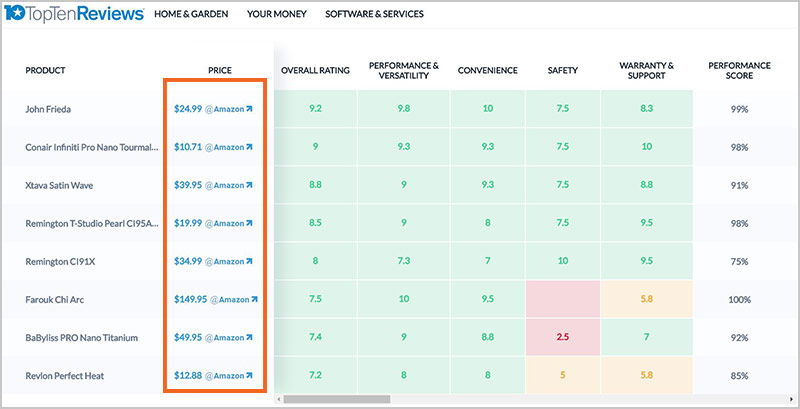 TopTenReviews.com are the kings of product comparisons. These guys do it very well. As you can see they take one particular product category, in this case, curling irons, and compare and rate the 'top ten'.
Tutorials are some of the easiest and effective ways to make money through affiliate marketing for bloggers.
They may take more time to prepare compared to reviews and product comparisons. However, they have higher power to drive more sales.
Tutorials are step by step posts or videos that show people how to do or use something. For instance, if you're promoting a gardening tool, you can create a video or blog post showing your audience how to use it effectively.
At the end of your video or article, you can let your visitors know exactly where they can purchase the gardening tools.
Example from TheBeautyDepartment.com: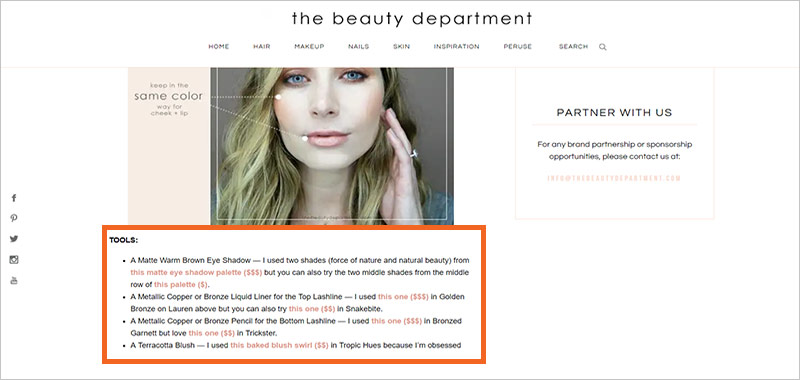 In this tutorial by The Beauty Department, readers are shown step by step how to achieve a particular look. Underneath the tutorial is a list of the products used, with affiliate links to the websites where these products can be purchased.
This is probably the most ignored affiliate marketing tactic out there.
What most bloggers don't know is that a resource page is one of the most visited pages on a blog or website. This is because people are always looking for resources that others are already using or highly recommend.
If for instance, you're promoting books or online courses, you can have a resource page featuring your top most recommended books or courses. So instead of a reader having to look for individual posts, they can go straight to your resource page.
Example from NomadicMatt.com: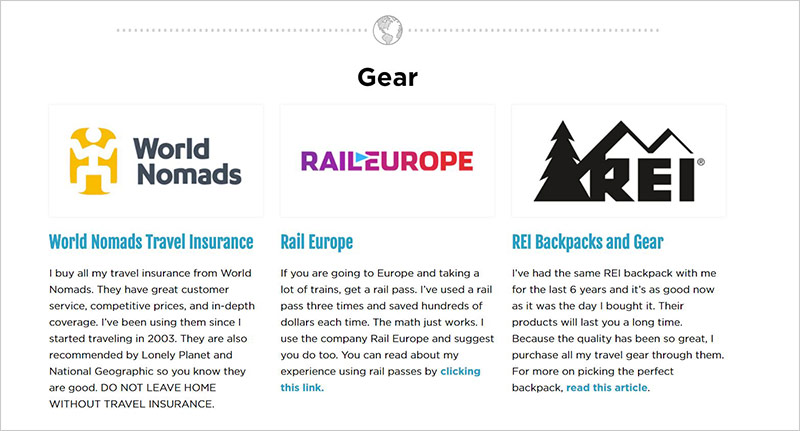 Popular travel blogger Nomadic Matt has created a resource page that lists all the travel-related products and services he uses. This includes flight bookings, hotel reservations, travel insurance, travel gear/apparel & tour companies. All of these recommendations can be monetised by signing up to their affiliate programs and using affiliate links.
Sharing affiliate links in your blog posts
This is by far the most subtle way of promoting products and services.
With this tactic, you don't really talk about a specific product or service but talk about a topic in general and then share links to products and services that you're promoting that are related to whatever you're discussing.
In most blogs, you will see such links under 'see more' 'related product' etc.
Sometimes you can even mention a specific related product or service in passing and link it to your affiliate link.
Example from Greatist: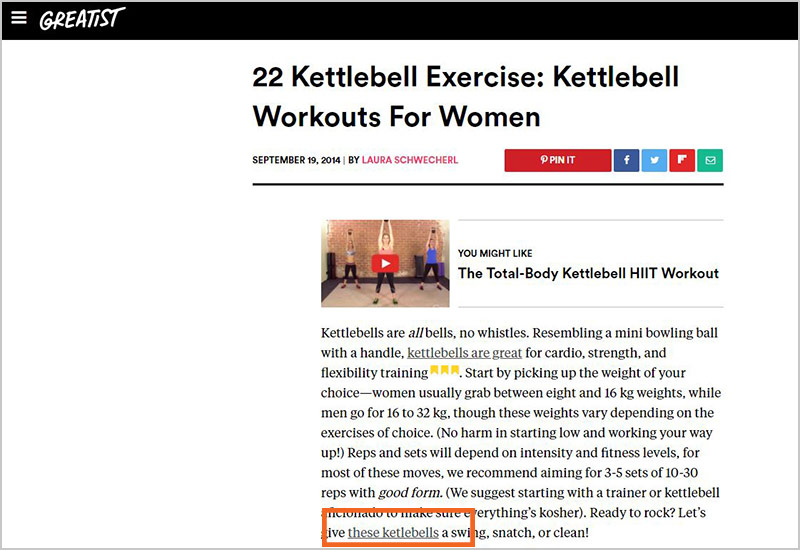 In this kettlebell workout, Greatist.com uses a contextual affiliate link 'these kettlebells' to direct users to an external website where the product can be purchased.
Whichever way you choose to promote your links, make sure you add an appropriate disclaimer to your blog post. You should always make your readers aware that they may be clicking on affiliate links within your post.
9. Blog Tools and Software We Use
In this section you will find a list of blogging tools and services we recommend for building and optimising your blog.
We have tested and used EVERY recommended resource below. All of them have been very important to growing and monetising our blog.
When you're new to blogging it's hard to know which tools are worth the time (and money!) and which ones aren't. So we hope you find this list useful.
HOSTING & DOMAINS – Bluehost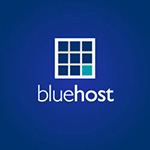 Bluehost is one of the biggest and most well-known hosting providers out there, and not without reason. They make it very easy to get started and their one-click WordPress Installation allows you to have your site up and running in minutes.
As a newbie business owner, we know you don't have a ton of money to spend. We highly recommend using Bluehost for your first website because it's so easy to set up and it's cheap. You can get started for as little as $2.95 a month and that includes a free domain.
Click here to claim your exclusive Fulltime Nomad deal for BlueHost.
WORDPRESS THEME – Elegant Themes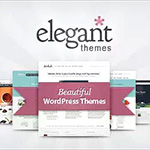 You don't need to be a web designer to design a beautiful website. Elegant Themes makes this very easy and that's we LOVE it. Fulltime Nomad and many of our other websites are built using the Divi Theme – which is one of the most popular themes for newbie bloggers.
Divi is easy to use but if you don't love it, the Elegant Themes suite includes 70 different theme options so you'll have plenty of choices. Plus, there's a 30-day money-back guarantee so why not try it and see if you like it?
EMAIL PLATFORM – ConvertKit
ConvertKit is one of the most popular and robust software options out there for your email marketing. As a blogger, an email list is one of your biggest assets. ConvertKit makes it easy for you to grab your readers' attention and convert them into email subscribers.
It's very beginner-friendly too! If you've never done email marketing before and don't know where to start – this is the perfect tool for you to get started with. Check out their affordable plans and pricing and, they offer a free trial so why not just sign up and give it a shot?
LEAD GENERATION – Thrive Leads
Creating beautifully designed, eye-catching and conversion optimised forms is a breeze with Thrive Leads. These opt-in forms are the perfect partner for your email marketing efforts to help you grow your subscribers. You don't even have to be a designer to create these opt-in forms – there's a template for everything.
We're Thrive Leads user ourselves and love it for the ease with which you can create and optimise forms for desktop and mobile. It integrates very well with ConvertKit and other popular email marketing platforms. Sign up for a membership to get access to Thrive Leads and a whole bunch of other great Thrive tools.
COURSE AND LEARNING – SkillShare
If you want to learn a new skill or upgrade an existing one, Skillshare is the place to go. You will find thousands of classes on Skillshare covering a wide range of topics such as design, business, tech, writing and so much more.
As a new blogger, chances are you have a lot to learn. Reading articles can only take you so far. Sometimes you really need the structure of a course. Skillshare is where we go when we want to quickly learn a new skill. Use this link to get 2 FREE months of unlimited classes to start learning.
ONE OFF JOBS – FIVERR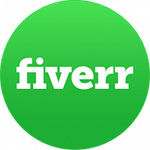 Fiverr is a fantastic platform to outsource one-off jobs, we've found. From repetitive SEO tasks to basic logo design – we've often used Fiverr to get quick jobs done.
FREELANCE WORK & OUTSOURCING – UPWORK
We wouldn't have a freelance business if it wasn't for Upwork. Don't listen to the naysayers – there is plenty of well-paying work to be found on Upwork, in almost every field of work. Many of our existing clients came through Upwork and we're still working with them!
Additionally, we also hire on Upwork. One of our team members is based in Kenya and we hired her via Upwork.
In conclusion
It's time to stop putting things off and start your blog. Starting a money-making blog is easier than most people think but it does require an organised and strategic approach.
You've probably read a thousand articles and may even be feelng a little overwhelmed with all the information coming your way.
This is exactly why we organised this guide in a step-by-step manner to help you follow along and put things into practice without getting stuck with "beginner's overwhelm."
Take it one step at a time and get that blog up and running this week.
We hope this guide has shown you exactly what you need to do at each step and simplified the process for you.
If you found this guide helpful, make sure to bookmark it so you can continue to refer to it. Also, if you know someone who might find it helpful, be sure to share it with them.
Written by
---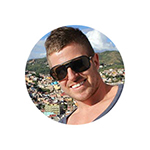 Johnny H.
As the co-founder of Fulltime Nomad, Johnny really believes the world is too big to stay in one place. In 2013 he broke away from his non-location independent job to chase his passion of travel and living abroad. Now he helps others do the same.