Hello 9-to-5ers and full time workers! This one is for you. Don't quit that day job just yet because we're here to talk about how to start a side hustle
Wait, what's a side hustle?
A side hustle is basically a way to make money on the side while you also still hold down your day job. It's a great way to try something new, without giving up the security of your full time job… yet. Better still, a side hustle gives you extra income.
If you're worried about taking the leap into self-employment, start out with a side hustle. It's a great way to get your feet wet, try out a few different things and find what works for you (or doesn't.)
FREE 5 Day Course
How to start a blog
that makes money
---
In this free course, we will take you through, step-by-step, everything you need to start a profitable blog.
By signing up, you are agreeing to receive periodic emails from Fulltime Nomad. No spam. Only the good stuff.
If things work out, your side hustle might even turn into your new full time job so it's worth a shot, right?
So now the question is, what can you do as a side gig? So. Much.
Seriously, from Uber driving to blogging, from tutoring to freelancing, the opportunities are endless. But, in this article, we're going to focus on the best side hustle ideas for working online. This gives you the freedom work from home (or anywhere else really.)
So let's talk a look at 12 online side hustle ideas to make money while you're still working full time.
*This post may contain affiliate links. If you click on them and purchase something we get a small percentage of the sale. More info here*
Related posts:
12 Best Side Hustle Ideas to Make Money
1. Blogging
Blogging is a popular option for people looking to start an online side hustle. There is a good reason why this is the case. Blogging is an easy way to balance a full-time job and a side hustle.
What makes blogging a great side hustle idea is that you can write about anything under the sun including your passions eg. yoga, travel, photography, finance, relationships, beauty, cars, gardening, etc.
However, blogging isn't just for anyone. To have a successful blogging side hustle you have to have a keen interest in writing. You have to enjoy putting your thoughts into words.
You may not have the technical blogging skill but as long as you have the interest you can easily turn blogging into a sustainable side hustle.
Even if you've never blogged before you can easily learn how to start a blog in just 10 minutes! And of course, there are plenty of online courses out there to help you perfect the various skills you need to become a better blogger.
Try our free blog course!
Consistent work on a blog can definitely turn it into a money-making venture. There are many different ways that you can make money from your blogging side hustle.
You can make money from affiliate marketing. This is where you get to promote products and brands on your blog using a special referral link. You then get paid a commission whenever someone uses your referral link to make a purchase. See more details below on how to make affiliate marketing work for you.
Blog sponsorships are another great way to make money from your blog. You get to place sponsored ads or posts promoting brands and get paid a fee for it. You can also feature ads on your blog and get paid for every click the ads get.
We offer a free blogging course where we walk you through the process of starting a blog and setting it up the right way to make money. Sign up here for free >> Free 5 Day Course: Start a Blog That Makes Money
2. Freelance writing
Freelance writing is one of the most popular options for those wanting to learn how to start a side hustle.
Freelance writers make money by working for different clients and get paid per writing assignment done. The more assignments you're able to handle the more money you stand to make.
There are different types of freelance writing that you can explore including:
Blog posts – creating blog posts on behalf of bloggers.
Magazine articles – this is more formal and journalistic in nature. You can write for topical magazines that you're familiar with or interested in.
Website content – writing content for business websites.
eBooks – you can write eBooks for companies and individuals looking to self-publish but don't have the time or skill to write their own eBooks.
White papers – white papers are professional articles that most businesses use to generate leads.
There's a huge demand for freelance writers so you could easily make an extra $500 – $2000 a month, depending on how much time you have on your hands and the type of writing you undertake.
Finding online freelance writing jobs gets easier if you know where to look. Additionally, there are lots of online freelancing job sites -like Upwork – that you can make use of to find a freelance writing job.
Lots of writing jobs on Upwork
The more you keep writing the better you'll become and the more clients you will have making it possible to quit your full-time job and get paid to write as your main hustle!
See also: How to Become a Freelance Writer & Travel The World
3. Graphic design
Do you have a good eye for graphics? Do you get fascinated by colours, typography, fonts and everything graphics? Try out your hand as a freelance graphic designer.
A graphic designer is a creative who uses visuals and textual content to communicate their ideas. They use elements such as typefaces, colours, lines etc. to create a visual impression. As a graphic designer, you'll get paid to create logos, business cards, letterheads, brochures, websites, ads, social media graphics, catalogues etc.
You don't need to have any background in graphic design to get a side gig. But, you will have to take some quick online graphic design courses to learn the foundations of graphic design.
Online courses are a great option if you lack the time and finances to attend a community college. Just sit behind your computer during your free time and start learning.
Skillshare.com have a special offer where you can access over 26,000 classes for free. Click here to find out.
With a bit of creativity and motivation, you can turn this side business into a lucrative online business.
There is a lot of freelance graphic design work that you can do for small businesses and individuals to help you grow your portfolio. Through hard work and dedication, you can earn your place in the design world and soon enough quit your day job and be your own boss.
See also: How to Become A Graphic Designer & Travel the World
4. Social media management
Social media is big business and if you've got the skills to shine on Insta or Facebook, your skills can definitely turn into a super lucrative side hustle.
For someone who lives and breathes everything social media, this is certainly one of the best side hustle ideas to make money.
So what does a freelance social media manager do? Some of your tasks will include:
Managing a business's social media presence
Monitoring this presence using various analytical tools such as Hootsuite, Google analytics, Facebook analytics etc.
Handling social media queries
Running promotional and advertising content on social media sites such as Facebook, Twitter, Reddit etc.
Brainstorming on new ideas and analyzing the merits and
Keeping up with the latest online trends
Monitoring change
If you haven't explored social media professionally then our advice is to take some online classes so that you can acquire the necessary skills. A few skills that will be vital to the success of your side hustle include:
Writing: As a social media manager you must be able to write good copy free of errors. Knowledge of writing for Search Engine Optimization (SEO) is advantageous.
Research skills: Research skills are important because you need to always be up to date with social media trends. Research skills also help you to provide your client with fresh and relevant content.
Problem-solving/Customer service skills: You will find yourself tasked with the duty of handling queries on social media. Knowing how to solve problems and handle people politely will go a long way to boost your success.
Organizational skills: You must be well organized to be able to effectively run your social media side hustle as well as your day job.
Technical Skills: As a social media manager you'll mostly be working on a computer.  You, therefore, need to understand technical aspects and internet access
You can develop and hone these and many other skills through various online platforms.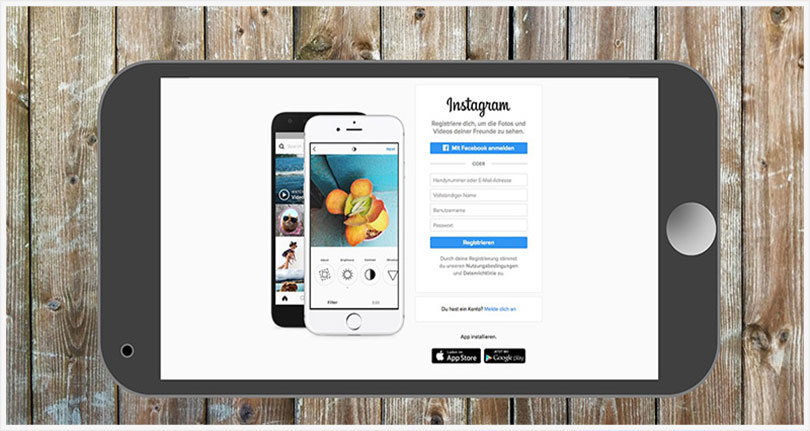 Managing people's Instagram accounts is a great side hustle option
You can expect to earn between $20-500 per project or between $5-50 per hour depending on your level of experience and skills. The more skilled you are the higher you will be able to charge.
You can find freelance social media management jobs on online freelancing sites or you can contact local businesses and offer up your services for a fee. This is an easy way to make money no matter what your day job is.
See also: How to Become a Social Media Manager & Travel The World
6. Virtual assistance
Becoming a virtual assistant can be a particularly great side business if you're looking to make extra money on the side or to build a real business that you can run full time.
Virtual assistants work remotely dealing with administrative tasks such as:
Customer support
Processing online orders and refunds
Website design
Calendar management and travel arrangements
Content creation for blogs and ghostwriting
Editing and proofreading
Transcription
Content research
Keyword research
Email management
Bookkeeping
Data entry
Lead generation
Editing videos
Social media management
Project management
Community management and moderation
There is high demand for virtual assistants especially because more people are running businesses as solopreneurs. The wider variety of tasks you can handle the higher earning potential you will have.
There are several skills that are great to have if you want to run a serious virtual assistance side hustle. The number one skill you need is a good understanding of the internet. This will make it easy for you to get started and continue learning as you go.
You'll also need good communication skills, both spoken and written as you'll be doing lots of communication with your clients and their customers.
Being organised is a must-have skills especially if you'll be handling different tasks for different clients. You need to know what should be done when and stick to your schedules and deadlines.
The amount of money you can earn as a virtual assistant is unlimited. Once you build out a good portfolio you'll be able to drum up business from clients willing to pay you well. Most well established VAs make between $20 and $100 per hour.
How do you get started?
Here's what we recommend:
Get started!
6. Web development
If you're a tech junky looking to transition into your own boss you can start off by running a side hustle as a web developer building, expanding and customizing websites for clients.
If you have an interest in web development but don't have the skill yet, you should begin learning as the various programming languages available. The more languages you're proficient in, the more jobs you will be able to get.
To start with, learn languages that are versatile and in high-demand such as Python, Java, Javascript, PHP or C+ and continue building your skills and experience over time.
There are lots of free and low-cost online courses that you can take to learn how to code. Check out sites such as Udemy, Lynda, Pluralsight, and Skillshare, for some of the best web development courses.
Lots of web development courses available on Udemy
Online web developer jobs are quite many thanks to the ever increasing demand for high-quality business websites. If you love coding or even have experience in It you can dip your feet into web developing work.
As you gain more experience and get to work with lots of clients you can eventually get to turn your side hustle into a full time business.
See also: How to Become a Web Developer & Travel The World
7. Affiliate marketing
Affiliate marketing involves promoting people's or a company's products online and earning a commission for every purchase made.
If you have been blogging on the side for fun you can start making money off your hobby by referring website visitors to buy products or services online. You then earn a small commission on every sale made from your referral.
This could involve writing a blog post about the company or product that you're promoting. You could also write a blog post on a related topic and make mentions of the product or company you're promoting.
You could also write reviews of the products you're promoting and tell you readers why it's a great product to try out. You can show them the pros and cons of the product, how to use it and where to get it.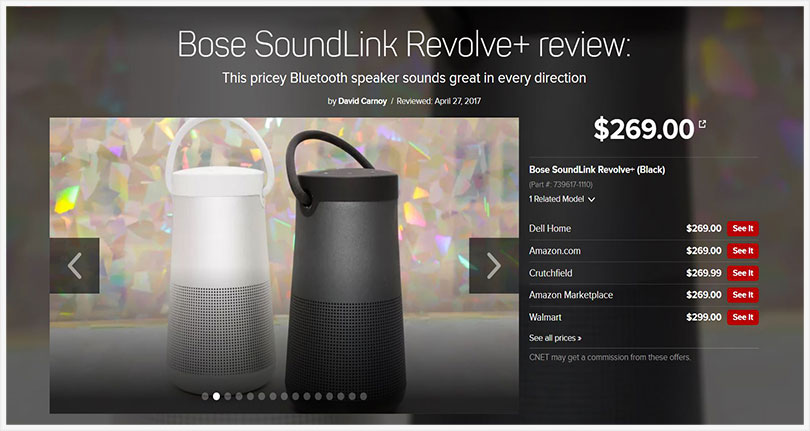 Write products views and earn money with affiliate marketing
The beauty of affiliate marketing as a side hustle is that you only need to put in a lot of time and effort at the very beginning to grow your blog and gain lots of products. Once you've been able to gain trust and credibility, you will start to make money while you sleep.
It may take some time to gain enough web traffic to make you money but once you find the right brand to partner with you this would be a perfect way to make passive income blogging. You can make as much as $2000 in form of passive income.
See also: How to Get Paid to Promote Products: Your Guide to Affiliate Marketing for Bloggers
8. Create an online course
If you're skilled at something, it could even be what you do as your day job, you can easily make some extra cash by teaching an online class. With online courses, you don't have to teach them in a class and depending on how you do it you can make passive income from it.
Types of online courses include:
Email courses: these type of courses are in form of text content delivered through email. Email courses are low cost and affordable.
PDF lessons: PDFs are cheap and easy to create. You can add texts, graphics and video to your PDFs.
Video/webinar courses: video courses are more engaging and offer great user experience. You can make more money from video courses than email and PDF courses.
Facebook groups: you can offer courses on a closed Facebook group and grant access to students who pay for the course.
Before you create an online course, note down your skills and experiences. What are you good at? What can you teach others with confidence? For instance, if there is a specific software program you use in your day job, you could consider creating an online guide on how to use that software.
Platforms such as Udemy and Teachable are great to run your online courses. The more value you are able to deliver with your course, the popular it will be and the more money you will be able to make.
Create a course and sell it via Teachable
It will take you time to create a good course but once you're done and students start buying it you won't have to do much else other than probably offer online support.
9. Write an ebook
Another way to make extra money from your skills or passion is to write an ebook and sell it for a fee. People can use your downloadable ebook to learn a skill, advance their careers, or start their own businesses.
You could also explore Kindle publishing and sell your ebooks on Amazon whether you're a fiction or nonfiction writer. Kindle publishing is great for a new writer because it costs almost nothing to produce your books and you don't need to get published to start selling your books.
See also: How to Sell Ebooks Online: Make Money Selling Digital Products
10. Intermediary Business
Don't have a brand new business idea or a service to offer?
How about running a business acting as an online intermediary for services?
Intermediary businesses are basically like brokers, that help to put buyers and sellers of certain services, together. AirBnB, Uber and Upwork are examples of this.
To elaborate – a homeowner wants someone to rent out their apartment to holiday makers and you, the holiday maker, want to find an apartment to rent. AirBnB, as an intermediary platform helps bring you both together. For this AirBnB receives a commission, i.e. their service fee.
You could start such intermediary businesses for any kind of service that may be popular in your area. For example, perhaps there is a need for cleaners in your area and you could be an intermediary for this niche.
Take a company like www.cleaningease.com for example. They do exactly like this and receive a commission for connecting cleaners with clients and vice versa.
11. Ecommerce
Have you been toying with an idea for an ecommerce side hustle but you're yet to take it seriously? Now is the time to get started. Setting up an ecommerce store is actually easier than you think.
By putting in just a few hours every week you can eventually have a successful ecommerce store that can transform into a full time source of income. The more time and effort you put into developing and marketing your online store the more money you will make.
Sell products online through Amazon, eBay, Shopify or your own online store. Use the Amazon FBA program to find deals locally and then ship them off to sell on Amazon at a profit.
Sell products on Shopify
To start off, decide what you are going to sell. Check out online product lists to see what's popular and trending. Remember, you don't have to sell handmade items to have a successful online store.
You can sell anything you wish as long as they are available for purchase online. However, go for products that people are highly interested in. You can easily earn a six-figure income every month doing this in your spare time.
You don't have to jump the gun and quit your day job. Instead, learn how to start a side hustle online, run it for some time as you learn the ropes. Once you grow your side business to something stable that is earning you a reliable income you can then quit your job with no stress!
Did we miss any other good side hustle job ideas? Please share your best online business ideas in the comments below!
You might also be interested in:
Written by
---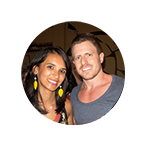 Fulltime Nomad
Fulltime Nomad is your passport to saying no to normal, and yes to a life of unlimited travel. Founded by Radhika & Johnny, this blog will help YOU take that big scary first step towards building your own freedom lifestyle. Are you new? Start here.