What do you think the jobs of the future look like?
Start by asking yourself "What are the most in demand IT skills right now?"
The future is already happening now. The skills that are most in sought-after are heavily focused in tech or are at the very least, digital in nature. Not surprising – it's a digital world.
So, for you, the questions are:
 What IT skills should you learn if you want a job that won't become redundant?
Which skills should you focus your energies on to make sure your job is future-proof?
What kind of IT skills can you teach yourself so you can have the freedom of a business that lets you work from anywhere?
Those are the questions we're here to answer in this article.
It's important to remember that we are well and truly in the technological age and we're not going back. So the jobs of the future will have a heavy focus on tech. Even when you're doing a creative job, it is likely to be in the IT, tech/digital space (for example, digital marketing).
In the post below we discuss digital marketing, tech and IT skills in demand to help you understand where to invest your time and money.
Developing these skills will set you up for the jobs of the future.
So if you're hoping to take a course and upskill yourself – make sure you're focusing on the right skills.
*This post may contain affiliate links. If you click on them and purchase something we get a small percentage of the sale. More info here*
Related posts:
11 Skills In Demand In 2020
Let's take a look at the most in demand IT tech skills and marketing skills and how to get started if you're a complete newbie:
1. Social Media Marketing
Social media marketing has continued to grow over the years. Content consumption on Facebook has increased 57 percent over the last couple of years.
For businesses, this means social media marketing can have an undeniable impact on their business.
Thanks to the variety of social media channels (Facebook, Instagram, Pinterest etc), most businesses see the value in marketing where their audiences are and want an expert to help them out.
Every business wants to have a beneficial social media presence. With this comes the need for skilled social media marketers.
Skillshare offers thousands of courses covering subjects such as IT, tech design, writing, film, entrepreneurialism, and even culinary topics. These bite-sized courses are hands-on and project-based. They are designed to fill the gaps and help you develop and touch up your professional skills.
SPECIAL OFFER: If you want to learn a new skill or advance current skills, right now Skillshare.com are offering unlimited access to more than 25,000 classes for free – Click here to access.
This course will help you understand social media foundations including basics of Youtube, Facebook, Google+, Twitter and Instagram By the end of the course you'll also have learnt how to build an effective social media strategy.
Why is this course good?

The course is offered by SO ME Academy, UK's leading social media training organisation.

It currently has a rating of 4.3 with 39,147 students enrolled, so you know others have found it very useful.

You will receive digital certificate from SO ME as well as Udemy. (useful to prove your skills to future clients)
See also: How to Become a Social Media Manager & Travel The World
2. Mobile & App Development
Mobile application developers have been in highly sought-after for years now and this industry is poised to continue growing. Experts predict that the app industry will be worth $6.3 trillion by 2021. App developers make an average salary of $97K.
The need is highest for app developers fluent in multiple programming languages such as Java, Python, HTML5, C++, C#, Objective-C, and Swift. UX and UI design skills will also give you an edge if you join the elite world of app developers.
This IT course covers how to code using Swift 4. You'll also learn how to build iOS apps for iPhone and iPad. The course uses step-by-step engaging video tutorials making learning easy for even those with zero skills.
Why is this course good?
The course is the highest rated iOS course on Udemy with a star rating of 4.8 and 74,633 students having enrolled so far.

By the end of the course you'll have a portfolio of over 20 apps that you can show off to potential clients.
3. Digital Marketing
Businesses are looking to employ people with digital marketing skills to work on their websites and other online marketing avenues such as email marketing, social media profiles etc. Having a web presence is a must in today's marketing world.
Digital marketing is therefore, one of the most desired skills in 2020, because businesses are now seeking more site visits that will lead to more conversions, customers, and revenue.

The course covers SEO, YouTube Marketing, Facebook Marketing, Google Adwords, Google Analytics, IT and much more.
You'll learn all the basics of digital marketing. It will teach you how to avoid common mistakes that most beginners make, be able to write copy that sells, build a mailing list and how to get found in the search engines with SEO.
All these skills will make finding remote digital marketing jobs much easier for you.
Why is this course good?
With over 20 hours of training, it is the most comprehensive digital marketing course on Udemy.

With 155,454 students enrolled and 4.4 star rating – you know it's good course.
See also: How to Become a Digital Marketer & Travel the World
4. Web Design
About 140,000 websites are created per day. Yes! That's just shows you how sought-after web designers are and it is without a doubt one of the most popular IT skills to learn.
Almost every business now has a website and those without are looking to have one designed. A website is a very powerful marketing tool especially now that digital marketing is the way to go.  
The course covers how to create different website layouts, mobile-friendly designs, animations and effects with CSS3 as well how to use common vocabulary from the design industry.
Why is this course good?
No prerequisite knowledge required – you can learn to be a designer, from scratch.

No special or expensive software required

It has a 4.7 star rating with 14,493 students enrolled
See also: Freelance Design Jobs: 25 Resources for Finding PAID Graphic & Web Design Jobs
5. CyberSecurity
There has been increased network infiltration leading to an increased need for high quality cybersecurity in order to keep data protected.
Organisations are now more aware of cybersecurity issues and therefore, will not hesitate to hire cybersecurity experts. The need for experts with such technology skills is projected to surpass supply with there being 3.5 million job openings by 2022.

You will gain an advanced practical skill-set in assuring network security against all threats such as advanced hackers, trackers, exploit kits, WiFi attacks and much more.
You'll be able to note security vulnerabilities in a network, how to use network hacking techniques and vulnerability scanning. You will also be able to configure firewalls on Windows, MacOS, and Linux for all types of attack scenarios.
Why is this course good?
It is taught by a leading IT & cybersecurity expert with over 24 years experience. His clients include: BP, ExxonMobil, Shell, Vodafone, among others.

It has a star rating of 4.6 with 75,694 students enrolled.
6. SaaS/Cloud computing
Another the popular IT skills in demand is Saas/ Cloud computing.
Storing a SaaS product in the cloud comes with a world of advantages for businesses. This means that they don't have to install or run applications on computers.
Cloud computing eliminates acquisition, licensing and maintenance costs saving businesses lots of money and making using the product way easier.

The course covers fundamentals and characteristics of cloud computing, the evolution from traditional IT to cloud services, the 3 main service models – SaaS, PaaS, IaaS, and the 4 cloud deployment models – private, public, hybrid among others.
Why is this course good?
The trainer is a senior sales engineer and digital entrepreneur with over 10 years experience working in the IT & software industry with leading worldwide hi-tech companies.

It has a rating of 4.3 and 5,142 students enrolled
7. AI & Machine Learning
Machine learning and artificial intelligence (AI) is among the top tech skills needed in 2020. With innovations such as chatbots, self-driving cars, Siri, Alexa, Google Assist among others growing increasingly popular, having a skill in AI or machine learning will open up a wealth of opportunities for you.
There is a projected 60% increase in demand for AI and machine learning specialists in 2020. The average salary is $135K+ for a machine learning engineer.

The course will teach you how to start building AI with no previous coding experience using Python. You'll also go through how to merge AI with OpenAI Gym and it also shows you how to optimize your AI to reach its maximum potential in the real world.
Why is this course good?
Conducted by top industry expert trainers – so you know you're learning from the best.

Has a star rating of 4.4 with 54,463 students enrolled
8. Data Science
With increased demand for machine learning and business intelligence comes a need for data scientists.
As a data scientist you will be expected to have strong analytical and mathematical skills. Learning Python and Java will also make you more attractive to employers.  
Data scientists earn an average of $113,000 and there are over 2,100 job opening.
The course covers how to clean and prepare your data for analysis, perform basic visualisation of your data, how to model and curve-fit your data, and how to present your findings and wow the audience.
Why is this course good?
It's taught by a data science management consultant with over five years of experience in finance, retail, transport and other industries.

The course gives you practical exercises

Has a star rating of 4.5 with 75,652 students enrolled
9. Web Development
Just as web design is popular, web development is also a business necessity today. Having more specialised websites that require the expertise of a coder is increasingly becoming popular among big companies.
The ability to create websites using code is therefore one of the top IT skills in demand.

The course teaches you how to make real web applications using cutting-edge technologies, create a blog application from scratch using Express, MongoDB, and Semantic UI, create a complicated yelp-like application from scratch, write your own browser-based game, create static HTML and CSS portfolio sites and landing pages among others.
Why is this course good?
It is taught by a developer and bootcamp instructor whose graduates have gone on to work at companies like Google, Salesforce, and Square.

The course is constantly updated with new content, projects, and modules.

It has a star rating of 4.7 with 284,694 students enrolled

Available in 12 languages including English, French, Spanish, Chinese, Dutch, among others.
See also: How to Become a Web Developer & Travel The World
10. Programming
There are many programming languages that you can learn but those that are highly sought-after include Python and Java. These two languages will come in handy for any infrastructure engineer, software engineer or even a digital marketer.
These languages are important when building scalable applications, for automation, streamlining processes and crawling data across disparate systems.

You will learn how to automate coding tasks by building custom python functions, understand object-oriented programming (OOP), use variables to track data in python programs, use numbers to create "behind-the-scenes" functionality, use strings to create customized, engaged user experiences among others.
Why is this course good?
It is taught by a prize winning university lecturer of foundation level computer science

You'll get to build 11 Easy-to-Follow Python 3 Projects

It has star rating of 4.6  with 37,054 students enrolled
11 UI/UX Design
To complete our list of IT skills in demand is UI/UX design. User interface design is important for all apps, programs, and websites making this skill an important.
There is a high need for designers who can make the design of a product intuitive, modern, and attractive thus giving users a pleasant and efficient user experience. There are 14,000 UX designer jobs in the United States alone.
Some of the most i
Skills every UI/UX designer should have include front-end web development, graphic design, and soft skills such as communication.

The course will help you build a UX portfolio to boost your job prospects. You'll learn how to create user interface designs that exploit universal principles of visual design and gain industry-recognised certification.
Why is this course good?
It is taught by a UX consultant and Udemy Outstanding Instructor who has offered usability support to top brands such as HP, Microsoft, Whirlpool, Orange, Skype, eBay and Yahoo.

It Has a star rating 4.5 with 10,416 students enrolled.
Just look around you – tech is taking over every aspect of our lives. This simply means, more businesses are looking for innovative ways to incorporate the latest technology into their businesses.
So if you are looking to upskill yourself, our recommendation would be to focus on technology skills. These are some of the most in demand IT skills – in 2020 and beyond.
There are a variety of IT skills you can learn in this area – from web development to blockchain – the opportunities are endless.
Interested in learning one of these in IT demand skills? Which one and why? Share with us in the comments!
Written by
---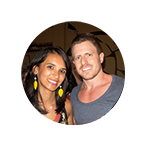 Fulltime Nomad
Fulltime Nomad is your passport to saying no to normal, and yes to a life of unlimited travel. Founded by Radhika & Johnny, this blog will help YOU take that big scary first step towards building your own freedom lifestyle. Are you new? Start here.