Renata is a travel addict who left New Zealand on a one way ticket back in 2012. She has since lived and worked in a summer camp in America and also guided tours in Europe. She has fond memories of living in Georgia during her first job at a summer camp.
We truly believe there is no better way to learn about a new city, new country or a new culture than living there. Our Living Abroad series is designed to tell stories of living overseas and show people that the world is really not such a scary place. We hope it inspires more people to pack up their bags, travel slow and see what it's really like to live in a different place.If you'd like to tell your story, there's more information at the end of Renata's story.
Here's what Renata had to say about Georgia.
Where did you live?
I'm currently living in London, but after leaving New Zealand in 2012 I spent 3 months in America working at a summer camp in Georgia. It was near mountain city in Georgia – about 2 hours from Atlanta up in the blue mountains.
86 Ways to Make Money Online
Download our free guide on legitimate ways to make money online in 2020
By signing up, you are agreeing to receive periodic emails from Fulltime Nomad. No spam. Only the good stuff.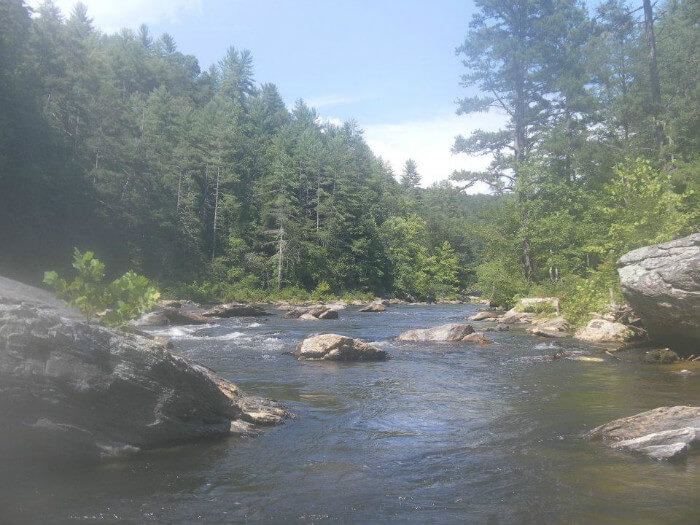 Where are you originally from and what did you do before?
I'm originally from New Zealand, but I left pretty much as soon as I graduated university. I bought a one way ticket to London, where I worked at a bar for three months, doing 50-60 hour weeks and saving as much as I could, then jumped on a plane to America. After that I worked as a tour guide in Europe, and am now based more permanently in London where I work for a travel company.
What is it like to live in Georgia as an expat/ foreigner?
Working at a summer camp is probably quite a different experience to just moving to a new city. There are so many other foreigners from all over the world, as well as Americans, and you all form a little expat camp family while you're there. Because most people are also there on a working holiday visa, everyone is keen to get out and go do things on days off, and you make some great friends who you can travel with at the end of the summer.
What did a typical day look like for you?
Every day is different at camp, but I worked as a rock climbing instructor so most of my day was taken up with this. We would get up in the morning before the kids, and make sure they were all ready for breakfast, then all of the cabins would head down to watch the flag being raised for the day. After breakfast the kids would go to their various activities and I would head to the rock climbing wall. You normally get one period off during the day, so you can have a nap, get some washing done, or just chill by the lake.
After lunch there are more activities, then the kids have some free time before dinner, and most nights there will be some kind of event happening in the evening. Then you have the task of getting them all to quieten down and get into bed, ready to do it all over again the next day! Most camps will have a "colour war" which takes place in the last week (our camp had two sessions, so there was a colour war at the end of each one), and routine goes out of the window here – it's a week of fun and games and friendly competition.
Why did you choose Georgia?
America isn't the easiest place to get a visa for, and working at a summer camp seemed to be the easiest way to work there. It's an opportunity that is normally only open to under 30's, and they make the process of working overseas very easy as so many companies will sort out your visa and everything else for you (Camp America, BUNAC, Camp Counselors/CCUSA, etc).
America also seemed like quite an easy place to try working abroad in, as we're so exposed to American culture on a day to day basis, and I guess I thought that the culture shock wouldn't be too bad!
What did you love about living in Georgia?
I think the best thing for me was the experience of working at a summer camp and the friends that you make. A lot of the skills gained are transferable and can boost your CV, and you end up with friends all over the world to go and visit. Some of the people I met at summer camp are still my closest friends, and we still travel together even now!
What are the local people like?
Everyone that we met in America was so friendly, and often went out of their way to help us. The way of life in America (that I experienced), is very different to the life and experiences I had growing up in New Zealand – and it wasn't uncommon for me to meet people who hadn't ever left their state, let alone country! Working at a summer camp was also an insight in itself, as we had girls as young as 6 or 7 spending 6 weeks away from their parents over the summer – something they love doing over the summer and have a great time at, but something I never would have done at such a young age.
What work did you do there?
I was primarily a rock climbing instructor, however I was also a general counselor, meaning that I slept in the cabin with the girls and 3 other adults, and made sure they were ready for all of their activities throughout the day. Our cabin was for the youngest girls, so we also spent a lot of time coming up with games and activities for when they got homesick!
What is the cost of living in Georgia?
When working at a summer camp this isn't something you need to worry about too much. Most of your costs will be paid out before you even arrive (flights & visa being the big two), and once you arrive you only need spending money for your days off. Your accommodation and food costs will be taken care of by the camp as you eat and sleep there.
At the end of the summer you will get paid in a cheque that you can bank, and for me, this was enough to afford a full month of travel after I finished working, and I was able to cover a huge amount of the East Coast (Miami to New York).
What is the food like? (eating out & the quality of supermarkets)
The food at camp wasn't great – but this would vary from camp to camp (and also comes down to your preference!). They have to make something that will please a huge number of people, and while there is normally a choice, it's normally quite limited. You can always buy things on your days off, but we were in the mountains in Georgia, so this relied on having someone to drive you into town (but there was always someone keen to go on a trip to Wal-Mart!).
Do you need a visa? If so how long can you stay in the country for?
You do need a visa for America, and a J-1 is probably the easiest one to get. It will allow you to be in the country for 3 months, and most summer camps will be around 8 weeks (so you have time to travel afterwards).
How safe is Georgia?
I found Georgia very safe – we did have a few sightings of bears in the mountains, but other than that I wasn't worried about safety at all! Once you leave camp and travel (if that's what you want to do), then it's just like travelling anywhere else, just use your common sense.
Is there a big expat community?
Definitely – almost all of the staff will be from somewhere else, which makes it super easy to form bonds quickly, and the fact that you are all there means you instantly have things in common!
Are there any other good places to travel to close by?
This will depend on where your camp is – they have them literally all over America! We were two hours from Atlanta so did a few day trips in to go to baseball games etc, and then travelled on the East Coast after camp finished.
Any other advice/tips for someone who might want to live in Georgia?
Working at a summer camp is a really good way to get a taste of life in America, but it is nothing like what it would be like to live there full time with a regular job. If you are worried about moving abroad for the first time then this is the perfect option though, they hold your hand through the whole process and are always on call to answer any questions you've got. You also have instant friends when you arrive, so you don't end up in a new city not knowing anyone!
And, finally any advice or encouragement for someone wanting to take the leap and live overseas?
In the words of Nike: "just do it"! As I mentioned above, there are so many companies that will make the whole process so easy, and once you are there you don't have to worry about rent, or food, or anything really! Working at a summer camp is a short term thing though, so if you don't like it, you can just go home at the end of your 3 months and you will still have had a great experience to add to your CV.
Renata is a mid-twenties travel addict, currently living in London after leaving NZ on a one way ticket back in 2012. Since leaving home she has worked at a summer camp in America, been a tour guide in 14 countries across Europe, and done two backpacking trips through Asia!

Written by
---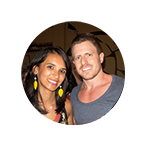 Fulltime Nomad Fulltime Nomad is your passport to saying no to normal, and yes to a life of unlimited travel. Founded by Radhika & Johnny, this blog will help YOU take that big scary first step towards building your own freedom lifestyle. Are you new? Start here.