Tired of the cubicle life? Are you looking for low cost businesses to start immediately?
Do you crave freedom to work under your own terms, whenever you want and from wherever in the world you want?
Well guess what?
There are lots of low cost businesses anyone can start with a small budget. All you need is the courage to get started.
FREE 5 Day Course
How to start a blog
that makes money
---
In this free course, we will take you through, step-by-step, everything you need to start a profitable blog.
By signing up, you are agreeing to receive periodic emails from Fulltime Nomad. No spam. Only the good stuff.
In this article we focus on businesses that will allow you to be location independent so once your business starts making money online, you can work from anywhere in the world.
While there are so many low cost businesses to start without any experience, some require skills that are easier to learn than others. These are the businesses we shall look at as you can easily take an online course to learn the skills and start making an income online.
*This post may contain affiliate links. If you click on them and purchase something we get a small percentage of the sale. More info here*
Related posts:
5 Best Low Cost Businesses To Start
Here are five low cost business ideas that anyone can start – no previous experience required.
1. Social media consulting
A social media consulting business doesn't need much to get started. You simply need a laptop, good internet and the skills (of course).
This is one of the best low cost startup business ideas for someone who doesn't have much money to invest and wants to try their hand at starting a low-risk business.
As a social media consultant you will be expected to market clients on various social media platforms such as Facebook, Instagram, Twitter, LinkedIn, Google+, Pinterest etc.
You'll be expected to:
Create social media business pages on behalf of your clients
Create a social media strategy
Create content for the various platforms
Keep an eye on the interaction on the platforms
Create weekly or monthly reports on how the platforms are performing
Offer customer support on the platforms
Run online adverts on different platforms such as Facebook, Twitter or Instagram advertising
The best way to get started is to learn social media marketing.
This is easy to do when you take an online course on how social media marketing works to familiarise yourself on how to use social media for business. (Course suggestions below)
See also: How to Become a Social Media Manager.
Once you have some basic knowledge on how the various platforms work, create your own business pages preferably on Facebook, Twitter and Instagram as they are the most popular platforms. This way, you will get hands-on practice on how to run such pages for business use.
Having your own social media pages is also a great way to advertise your business to potential clients who a lot of the times will be using social media to find someone they can work with.
It's also a great idea to have a basic freelance website to showcase your expertise and to also give you a professional look. Once you start getting clients, you can add a portfolio of the work you've done to attract more customers.
See also: 11 Reasons Why Every Freelancer Must Have a Website
Here are some popular Udemy courses we would recommend checking out:
Courses on Udemy:
2. Start a blog
A blog is another one of those low cost business ideas that let you start something of your own, without having to invest on a huge budget. It can cost you as little as $2.95 a month to get started!
Anyone can start a blog. Really!
See also: How to Start a Blog in Under 10 Minutes
The best thing about starting a blog is that you can make money writing about virtually any topic. There are so many people who are making over a $10,000 a MONTH from their blogs and you know what, they're not doing any magic, they're just writing on topics that they love.
Of course it's important to note that getting your blog to make money is not a walk in the park. It takes proper planning and there are a number of things to consider before you start blogging. Laying the right foundation for your blog is very important for its future success, so plan well.
Wondering what specific ways a blogger makes money? Let's take a look at the most popular ways you too can try:
You've probably heard about this one a lot. So how does affiliate marketing bring you money? You get to promote products by various companies on your blog by adding links (affiliate links) to the products on your site. Once someone buys the products by clicking on the links on your blog you get paid a commission.
The more people use your affiliate links to buy products, the more money you make. The trick is to work with brands that are more attractive to your blog readers. If you write about cooking for instance, the best brands to work with are those that sell food related products.
Again targeting companies that are related to your audience you can get paid to promote them on your blog. This works differently from affiliate marketing because you get paid to simply write about the products or brands that you're promoting. People don't necessarily need to buy for you to get paid.
This involves placing ads of products that your audience is interested in on your blog. You get paid a certain amount every time someone clicks on the ad regardless of whether they make a purchase or not as long as they get to the brand's website from the ad on your blog.
Digital products include ebooks, online courses, webinars and video tutorials. These are accessed online or can be downloaded after purchase. The beauty of digital products is that they are easy to produce and you don't have to worry about spending money on shipping them to your customers.
If you want to get started, we have the perfect course for you (and it's free).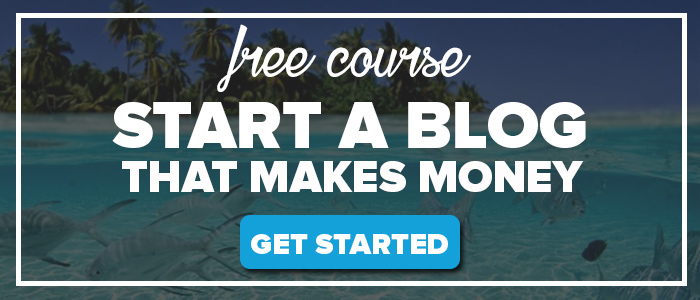 3. Virtual assistance services
Another low cost business idea for you is to start a virtual assistance business.
Virtual assistance services are some of the most sought after in the business world because business owners always need extra support to help run their business.
Virtual assistance services are normally business support services that business owners are more than willing to outsource to a skilled virtual assistant (VA).
There are a host of virtual assistance services that you can offer depending on your skills and interests. These are some of the VA services currently in high demand:
Social media planning, scheduling, and promotion
Web design
Graphic design
Email management and marketing
Blogging/ghostwriting
Customer service
Proofreading
copywriting
Bookkeeping
Transcription
Data entry
Ecommerce assistant
General admin assistant
See more: How to Become A Virtual Assistant.
You can offer one specific service such as web design or offer a combination of related services such as data entry and transcription, blog writing, copywriting and proofreading etc.
To get started decide on the VA service/s that you want to offer and take an online course. Once you're confident in your skill join online freelancing sites such as Upwork, Freelancer, Guru, PeoplePerHour, Fiverr etc. and start applying to VA jobs.
Even if your work is not website related you can still use a freelance website to create a portfolio of all the work that you do. This makes it easy for clients to have a glimpse of what you're capable of doing.
To upscale your VA skills here are a few recommended courses that you can take depending on the type of service that you want to offer:
Courses on Udemy:
4. Design and development services
If you lean more on the creative side, get excited about graphics and colors then graphic design is the best low cost business to start.
The best part is that you don't need to go to design school to start a design business. There are many good online courses that you can take and teach yourself how to be the best designer.
With lots of practice you should be able to make lots of money while working anywhere your heart desires.
A graphic designer is responsible of conveying messages through creative visuals such as ads, billboards, brochures, business cards and other marketing communications materials all around you.
Common design jobs include: websites, logos, brochures, flyers, business cards, adverts, postcards, letterheads, catalogs, invitation or greeting cards, social media pages and so much more.
See more: How to Become A Graphic Designer
One of the other low cost business ideas that you can incorporate in your design business is web development. If you already have an eye for creativity you may find web development to be cool too and it can earn you even more if you add it as another one of your services.
In most cases you will find clients are more interested in hiring one person to take care of all their design needs from the website to the marketing visuals. So if you're able to offer these two services, you will be more marketable than someone who offers just one of them.
Learning the basics of web development is like learning anything else so don't let the idea of coding scare you. All you need is time, dedication and the interest.
See also: How to Become a Web Developer & Travel The World
To get your design and development business started here are some good courses you should consider:
Graphic design courses on Udemy:
Web Developer & Programming Courses on Udemy:
5. Editorial services
Another best low cost startup business is an editorial services business. Writing is one of the most popular services because content is the fuel behind marketing.
Many businesses have thus, taken a keen interest of producing content to market their businesses especially now that we're in a digital era.
Writing however, is not for everyone and can take up lots of time to produce well researched and written content. This is why businesses are always looking for a skilled writer who will offer them the writing services they need.
An editorial business is especially great for someone who already has some good writing skills because you can use your skills to offer a host of services.
Popular editorial services include:
Blog posts
Website content
Proofreading
News writing
Book writing and editing
Case studies
Online courses
copywriting
The good thing about an editorial business is that you can actually decide to offer all the above services to extend your client database.
To make your editorial business a success you need impeccable writing skills. Don't worry if you're not good yet, you can brush up your writing with these online courses:
Editorial Courses on Udemy:
See also: How to Become a Freelance Writer
There you have it – five low cost businesses to start today. As you can see, with these businesses the only investment you need is a good course to learn the skills and some basic software.
You have no excuse not to get started immediately. The only thing standing on your way now is fear.
Kick fear in the butt and be on your way to running a successful low cost startup business that lets you travel the world as you enjoy financial freedom!
You might also be interested in:
Written by
---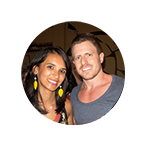 Fulltime Nomad
Fulltime Nomad is your passport to saying no to normal, and yes to a life of unlimited travel. Founded by Radhika & Johnny, this blog will help YOU take that big scary first step towards building your own freedom lifestyle. Are you new? Start here.