The first time I read about "multiple streams of income", I remember thinking "good for them but I don't think that's possible for me."
I thought diversifying your income was the prerogative of the rich and besides, I didn't know the first thing about making money any other way apart from my job.
But like a bad penny, these suggestions about setting up multiple streams of income kept showing everywhere. So much so that it made me stop, pay attention and give it some serious thought.
I kept hearing about successful people being multi-passionate and their various sources of moolah and though the thought overwhelmed me, it also piqued my interest.
FREE 5 Day Course
How to start a blog
that makes money
---
In this free course, we will take you through, step-by-step, everything you need to start a profitable blog.
By signing up, you are agreeing to receive periodic emails from Fulltime Nomad. No spam. Only the good stuff.
From experience, I've come to learn that it actually doesn't need to be overwhelming if you do it right from and of course, put in a little bit of effort. Trust me, the benefits of having several sources of income will be worth the extra effort.
*This post may contain affiliate links. If you click on them and purchase something we get a small percentage of the sale. More info here*
Related posts:
Why do you need different sources of income?
First up, why do you even income from multiple sources? Isn't one income good enough?
Having multiple streams of income comes with obvious advantages.
With different sources of earnings, you're guaranteed of an income, always. You also stand to make more money when you have more sources of income. You can also easily set yourself up for earning passively. Yes, make money while you sleep!
With several sources of income, you will be diversifying your earnings and should one source suffer for whatever reason, you will have the others to make up for it.
But ultimately, the goal is to build wealth.
If you look around you'll realise that this is the exact strategy that most millionaires use to build their wealth.
As Tom Corley, author of "Rich Habits" found out,
65% of self-made millionaires had three streams of income.
45% of self-made millionaires had four streams of income.
29% of self-made millionaires had five or more streams of income.
So clearly, if your desire is to be wealthy, you need at least three streams of income.
Ways to make a secondary income
Wondering how to create multiple streams of income? Well, there are so many options available even if you're still working a full time job.
It's important to note, that even if you are self-employed, you shouldn't put all your eggs in one basket, instead, diversify your earnings through online side hustles, existing hobbies and even skills that you already possess.
If you are thinking about diversifying your income but you are yet to do it because you think it's difficult, I'll have you know that it's actually pretty straight forward. Many of us already have multiple streams of income lurking around, we just don't realize it.
Let's take a quick look at some ideas that you could explore immediately.
1. Freelancing
Think about your day job, is it something that you can offer people on freelancing or consulting basis, of course without violating your employment terms?
Let's say you're an accountant you could consider offering financial services on the side during your free time.
For instance, you could start a freelance financial consulting business and offer individuals advice on investment, retirement planning, financial planning, business accounting etc. for a fee.
Whatever it is that you're doing right now ask yourself, can I earn more money doing something similar on a freelance basis? If the answer is yes, then go for it!
The best thing about freelancing is that there is little to no investment needed to get started.
Platforms like Upwork allow you to find freelance jobs from all around the world.
2. Blogging
Don't have a lot of money to invest in a second source of income? Don't worry, here's an idea that you can build into a money making one with very little investment: blogging.
Blogging is a great secondary source of income for freelancers and/or business owners as it can complement your existing business and become another source of income.
Did you know that you can start a blog in under 10 minutes? You read that right! You simply need 10 minutes and less than $50 to get started.
Once you get set up you can create consistent valuable blog content and generate huge amounts of passive income. The more value you offer to your blog followers, the more blog traffic you will get and the more money you stand to make.
Check out this guide on How to Make Passive Income Blogging. We also have a free blogging course that will show you how to start a blog and setting up the right way to make money.
Sign up here for free >> Free 5 Day Course: Start a Blog That Makes Money.
3. Other online business
Another common stream of income is creating a side business online. With the availability, popularity and ease of using the internet, it's very easy to run an online business while still doing other things.
Don't know where to start?
Here are five best low cost business ideas that anyone can start – no previous experience required. This guide will take you through what you need to start any of these five businesses with little to no capital and turn them into a money making machine for your side hustle.
4. Property
Now if you're looking for ideas to make money passively, entering the property market is a good idea. The good thing about investing in property is that it appreciates in value.
You can also save money through tax deductions against your property and you will always have a steady cash flow from rental income.
The advantage of investing in rental property, for instance, is that once you have a property that is established and fully rented, all you have to do is manage the property and keep it performing well as you continue to get rental earnings every month.
If you don't want to deal with tenants you can hire a professional property manager who can manage your property for you for a small fee. This makes the investment much more passive, as you get to put in less time and effort into the investment.
Another great way to add property to your multiple streams of income is to hire it out as an AirBnB rental. Find a rental property in an area popular with tourists and business travellers and then lease it out on the AirBnB website.
If you don't have money to invest in a rental property you could still make money by renting out any extra rooms or converted basement/garage on AirBnB.
Don't want to deal with the hustle of buying and selling off property or even having to look for tenants? There's another way to invest in real estate property.
If you don't want to own physical real estate, consider investing in REITs (Real Estate Investment Trusts) or through a real estate crowdfunding website like Fundrise.com.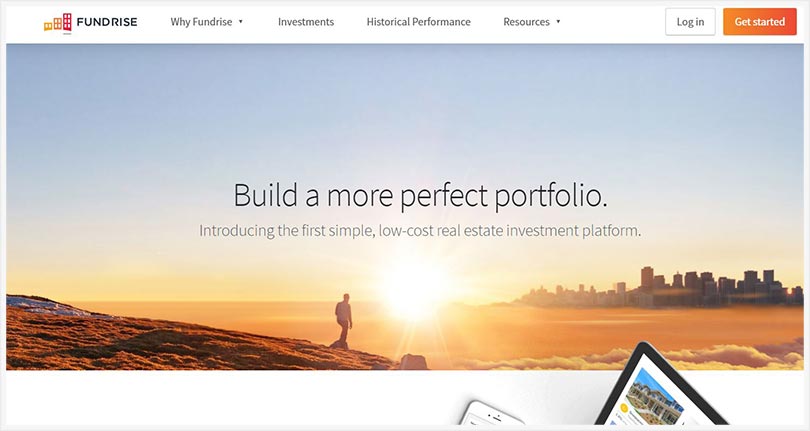 REITs are also a good option as they pay higher dividends compared to other investment options such as stocks and bonds.
You can also sell your interest in a REIT anytime you want making it a more liquid investment than owning a real estate building.
Other investments for income
There are plenty of options when deciding on where to invest your money.
Some common investments include:
The stock market – Shares in a company
Physical commodities – Gold, silver etc.
Investment bonds – Lending
Mutual funds – Groups of stocks
Investing is about using capital with the goal of increasing your wealth over time. Your investment, should make you some kind of profit either through interest, dividends or return on capital.
Before you make any investments it's always wise to seek out professional advice. Consult with a financial adviser online and do your research about the companies you plan investing with.
Another option for investing your money is through cryptocurrencies like Bitcoin. The crypto market is highly volatile and very risky so please do your research before making any investments. I know much has been said about cryptocurrency such as Bitcoin and it's understandable if you still don't get what the Bitcoin fuss is all about. We have an extensive post that explains what is cryptocurrency and how to make money from it. Check it out.
See also: How to Buy Cryptocurrency & Bitcoin: Your Guide to Investing in Digital Gold
How to create multiple streams of income
Like I mentioned, your success in running multiple streams of income without getting overwhelmed depends on how you get started. So how about we take a look at what you need to do to create side businesses for extra money?
Identify your skills and/or hobbies
Certain skills and hobbies that you already have can be nurtured into reliable sources of income.
What are you really good at? What do you enjoy doing during your free time? Do you have any hobbies that can make money? Take note of such skills and hobbies because you can easily turn them into an income stream.
Take stock of your finances
How much money do you have to invest in your preferred streams of secondary income? It's important to know how much money you can afford to play with. This is because some side hustles require more investment than others.
So if you have enough you may consider investing in property but if you don't have much then it's best to consider simpler options such as freelancing or blogging.
Complementary services/ products
Do you already have one side business running? Perhaps you can offer complementary services or products to diversify the earnings from that business.
Do you currently work as a writer? How about creating digital products such as ebooks, online courses, self-published books etc. and sell them for extra income?
While not all businesses will have complementary services or products, most will. So go on and give it a thought you never know the gem that may be hiding in your current business.
Consider passive income sources
Another great way to create multiple streams of income is through passive income sources. These are sources that you create once and they continue making you money over time.
For instance, a writer could write a book and continue to make sales from it throughout their lifetime. A blogger could create an online course and sell it over time on their blog.
They could also offer premium content on a membership basis where people pay to access certain content on their blog for a certain period of time such as monthly or yearly.
Other passive income sources that you should consider include affiliate marketing, franchising and licensing your ideas.
Do one thing at a time
Launching multiple streams of income isn't easy and will take you time and money to get each going. If you want to be successful in your endeavours, work on one source at a time.
Plan out one idea at a time, invest in it, launch it and bring it to success before you embark on the next side business idea.
Focusing on more than one business idea at the same time will only dilute your efforts to make more money and slow you down from achieving the success you deserve.
Having multiple streams of income may take more time out of your life but you can be sure that you will be laughing all the way to the bank. Wouldn't you want that?
As you can see, there are lots of ideas you can consider and set up a side business/es today and start earning extra money immediately. So what are you waiting for?
Tell us; what has held you back from pursuing an extra source of income?
You might also be interested in:
Written by
---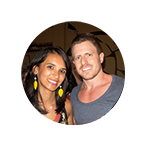 Fulltime Nomad
Fulltime Nomad is your passport to saying no to normal, and yes to a life of unlimited travel. Founded by Radhika & Johnny, this blog will help YOU take that big scary first step towards building your own freedom lifestyle. Are you new? Start here.