"What's the worst that could happen?"
With these words, we jumped into the unknown and found ourselves in Medellin, Colombia – our first "home" outside of Australia.
This life of constant movement is our current normal. But it wasn't always that way.
Today we're celebrating 2 years of being full time nomads so I thought this was a good time to tell you our digital nomad story.
LEARN HOW TO WORK &

TRAVEL

THE WORLD

FULL TIME
---
Download our FREE guide in seconds!
By signing up, you are agreeing to receive periodic emails from Fulltime Nomad. No spam. Only the good stuff.
The Itch
In early 2012, Johnny and I both started questioning our lives on the Gold Coast (our home in Australia). We went through a phase of seriously considering moving to Sydney or Melbourne. This soon escalated to a desire to live and work in another country. We spent a lot of time researching and figuring out our options for finding work in Singapore or Hong Kong (as both have very good opportunities for digital marketing careers).
As you can see, we just wanted out. We were getting a bit tired of the complacency and living a life that wasn't stimulating us much. We wanted to travel more and experience living in a place that wasn't home.
The Preparation
But we couldn't just up and leave as Johnny had a mortgage he was trying hard to get rid of – at a time when the real estate market wasn't being kind to sellers.
So in the meantime, we kept working on and refining our plan.
During this time, we read The 4-Hour Work Week and discovered Pat Flynn of Smart Passive Income. The lightbulb went off.
You could make a living online, completely independent of a boss. And that meant we could live anywhere we wanted.
Why move to Singapore and acquire another boss when we could just do something for ourselves instead?
 Full Time Work + Weekend Grind
From that point on, we spent every Saturday (and sometimes Sunday) learning about building websites, affiliate marketing, e-commerce, web design and everything else in between. We had been working in digital marketing for almost five years at this point but all of this stuff was completely new to us.
This was also the time I came back to freelancing with a vengeance. I'd been doing it sporadically over the past few years but I decided to fully commit to it and build it up (while working full time) so I could take it with me wherever we ended up.
We also knew we were leaving eventually; so we saved like crazy. We didn't stinge but we definitely had a lot of people wondering why we were still driving around in Johnny's decrepit old station-wagon that I had lovingly named The Death Machine (a.k.a. Deathy).  😉
I'll be honest. Some weekends it would all just seem so pointless. I'd see people enjoying the afternoon sunshine while we'd be indoors trying to understand how to make changes to a site's CSS so the header would display the way we wanted it. "Why are we doing this to ourselves?!?!", I'd frequently wonder.
Working on these side projects while not knowing exactly when we were going to leave was frustrating sometimes. We had to regularly remind each other that this hard work would eventually pay off.
The Final 3 Months
And then one day in mid-2013, Johnny's property was finally sold. And we knew it was now or never.
Suddenly, we had to make a real commitment. And so, after a few weeks of planning and research, we decided it was time to go to South America.
Selling Our Lives
We've never owned much so this wasn't that hard. We sold, gave away and donated everything we owned barring a box of things that have sentimental value for us.
I think a lot of people didn't understand why we were getting rid of everything because most assumed we were coming back. And even though we had no legitimate source of income yet; in our heads we knew we weren't going back to live in Australia any time soon.
Quitting our Jobs
Quitting work was an emotional decision. For both of us, it was our first job after uni. We liked our jobs, had been there for over five years, were paid well and were friends with our colleagues.
But, it was still a job with limited vacation time.
And holding onto it meant this other life we wanted was never going to happen.
We gave 10 weeks notice and luckily for us, our bosses were incredibly supportive of our decision. And just like that, it was over.
The First 3 Months
And then, we were in Colombia.
We chose Medellin based off a lot of good things we'd heard about it from friends and other bloggers. And it lived up to it completely.
We settled into an apartment there and straightaway started living pretty disciplined lives, working during the day and getting to know Medellin over the weekend.
Apart from some small freelancing jobs, we didn't actually make much money during our time in Colombia; but we worked hard any way. We did however, get our first taste of living with flexible work schedules and we knew that being "digital nomads" is definitely what we wanted to do… forever.
Two Years In…
Two years later, we're still doing this and are currently based in one of our favourite places we've ever lived in: Guadalajara, Mexico.
Our online business took a different turn. We never ended up working too much on building sites and affiliate income. Instead, we found freelancing became a much more lucrative option and we had lots of people we knew, wanting to hire us. We set up our online marketing agency and today that is our primary source of income.
We've changed a lot as people in the last couple of years. Travel and living abroad will do that to you. We've seen and experienced some incredible things and continue to want to do/see/be more. We also have a clearer picture of what we want our lives to look like. And it definitely doesn't involve being chained to a desk.
Here Comes The Pep Talk
I know we keep saying this but it's true – if we could do this, so can you.
Neither of us were born into money. We worked hard, set goals for ourselves and taught ourselves skills that would enable a location independent lifestyle.
We're normal people, just like you. The key is to be motivated and want this more than anything in the world. You have to help yourself because no one can else can do the hard yards for you. But if you commit to it, the end result is a life of freedom.
Freedom. That's a good life goal to have isn't it?
Want to learn more freelancing and location independent living?Sign up to our newsletter for all our latest news and more.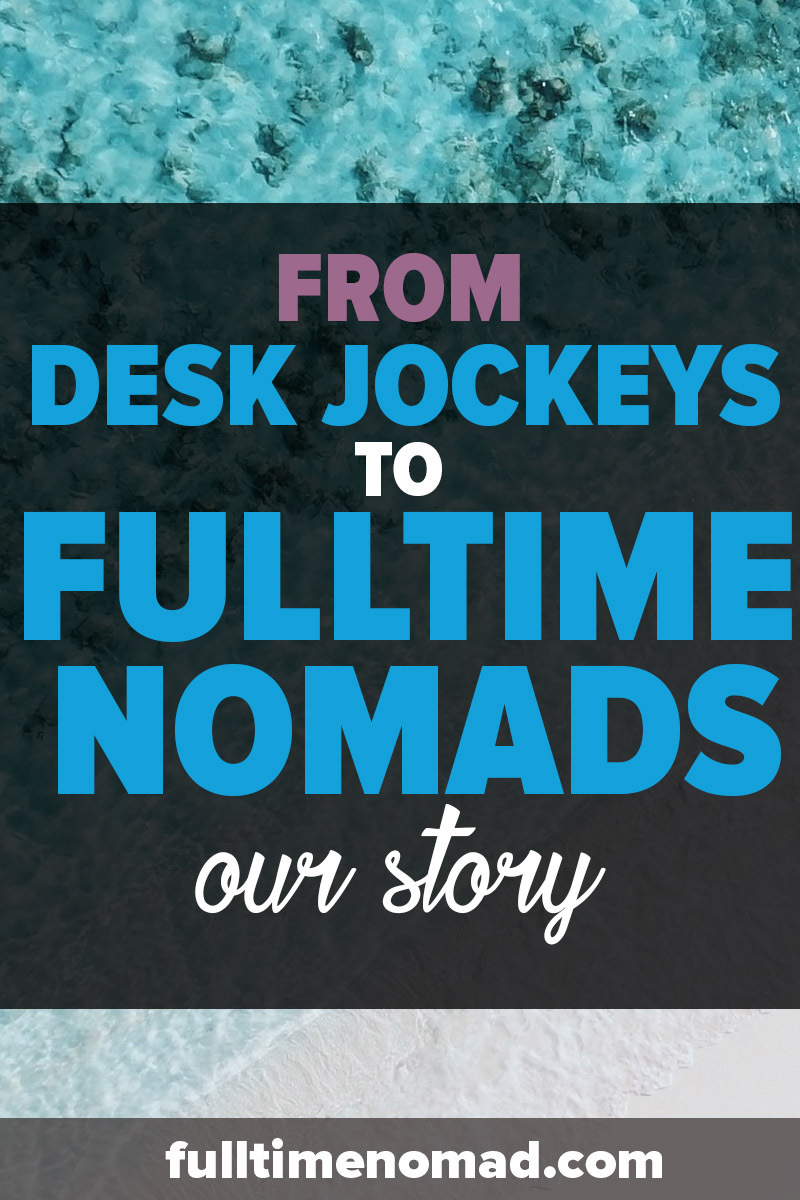 Written by
---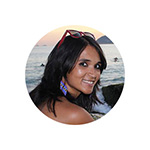 Radhika B.
After turning her back on office life in Australia, Radhika set out to create a life lived on her own terms (a constant work in progress). As co-founder of Fulltime Nomad, she is super passionate about helping others live life with more freedom and flexibility, and a bit of travel thrown in for good measure.