We're very anti-conformity here at Fulltime Nomad. We really believe more of us need to challenge the societal conditioning that makes us believe there is only one way to work and live life.
So while the world is busy trying to convince you otherwise, us nomads want you to pause for a second and think – what would it be like to have complete control over the life you live? Becoming a digital nomad is a step in that direction.
Here are our top seven reasons to choose the digital nomad lifestyle.
1. Freedom
The number one reason for us turning to this lifestyle? Freedom.
LEARN HOW TO WORK &

TRAVEL

THE WORLD

FULL TIME
---
Download our FREE guide in seconds!
By signing up, you are agreeing to receive periodic emails from Fulltime Nomad. No spam. Only the good stuff.
Digital nomads care less about what people think and more about the quality of the lives they're living. When you conform to a life you're supposed to live, you're giving up the freedom to be yourself. Instead, why not create the life you want to live and give yourself the freedom to be who you really are?
Really – what can be better than having the freedom to live your life the way you want to?
2. Travel
To be able to live a life of unlimited travel – that's a dream you can turn into a reality when you become a digital nomad. Creating a lifestyle and a business that you can take with you and work on, from anywhere in the world, will allow you to travel and see more of the world than you've ever dared to dream of before.
If you have an insatiable desire to see the world – this is the life that will help you make that desire a reality.
3. Let go
Becoming a digital nomad is a chance to let go of what is holding you back in life – physically, emotionally and spiritually. You will find this happens without you even trying.
Most nomads don't have many physical possessions any more. This minimalistic lifestyle helps you let go of the control your possessions have over you. And, you learn to live simpler lives without complaining. So when your apartment doesn't have a microwave – it's not the end of the world.  😉
It's also a chance to get yourself out of the culture of negativity many of us find deeply ingrained within us. When you're busy and focused on building this beautiful life for yourself; when you travel and when you deliberately put yourself outside your comfort zone, your perspective on life will change.
You will let go of the petty, inconsequential dramas that otherwise seem to plague us. You no longer feel that owning a big house/flash car/nice clothes or the newest smartphone define your place in the world. And the hardest but most important of all, you let go of people who aren't supporting, motivating or inspiring you…and it's okay.
4. Build your own life
There are many ways to be a digital nomad and every nomad has their own trajectory to building their dream life. The best part – we're each creating our own life stories based on what works for us, what we enjoy and what motivates us.
If you want a buzzword for it, it's called "lifestyle design" i.e. designing your lifestyle on your own terms.
The beauty of being a digital nomad is that you start to build your work around your life – and not the other way around. You work as much or as little as you want/need. You decide when, where and if to work on any given day.
Don't get me wrong. You're still working very hard but you're doing something you love and designing your own way of doing it. So if you want to work 12 hours one day and then have a mid afternoon yoga class break the next day – it is completely up to you. If you want to travel once a week, once a month or once a year – the choice is yours and no one else's.
5. Find your happiness
Bear with me for a second while I get all Dalai Lama on you. Whether you're philosophically-inclined or not, I'm pretty sure you'll agree that we're all ultimately chasing happiness in life.
In Spanish, when asked how you are, it's not uncommon to reply "estoy contento/a" (I am content). I love this. Contentment is so underrated.
Most digital nomads find letting go of their baggage and embracing this life of freedom makes them happier people. You become more content with the life you have. When you're content and satisfied with this life that you live on your own terms, you've found that happiness, that inner peace, you've always been scrambling towards, no?
6. You're not alone
When you first start out as a digital nomad, it is very daunting. If you don't know any other nomads, you can also feel very isolated. But hey guess what? You're definitely not alone! There are hundreds of expert, halfway-there and rookie nomads just like you; and what's even better is most of them are amazing people. Forums like Nomadlist make it easier to meet some of these people.
Nomads we've had the chance to interact with – in person and online – are super friendly, helpful and positive people. When you have a conversation with them/ read their blogs you'll often find yourself going "OMG… I so completely agree with this!!" Because there really are a lot of people who think like you and being part of this incredible, global digital nomad community is pretty damn great.
7. Because you can!
Yes that's a reason. We're a lucky generation because we're capable of living a life our parents' generation couldn't even dream about. The internet has revolutionised the way we work and what was impossible then is within our reach now. If you're willing to learn and put in the hard work, this lifestyle is 100% achievable.
See the full infograph on digital nomads 
So what's stopping you?
Becoming a digital nomad isn't an escape plan – it's a life plan. It's not about taking a gap year or a break from the "real" world; but it is in fact making this "dream life" your real life. It's a sustainable, realistic way to live so don't let anyone tell you otherwise.
Whether you're already nomadic or just starting to think about this life – tell us – what do you think is the best part of becoming a digital nomad?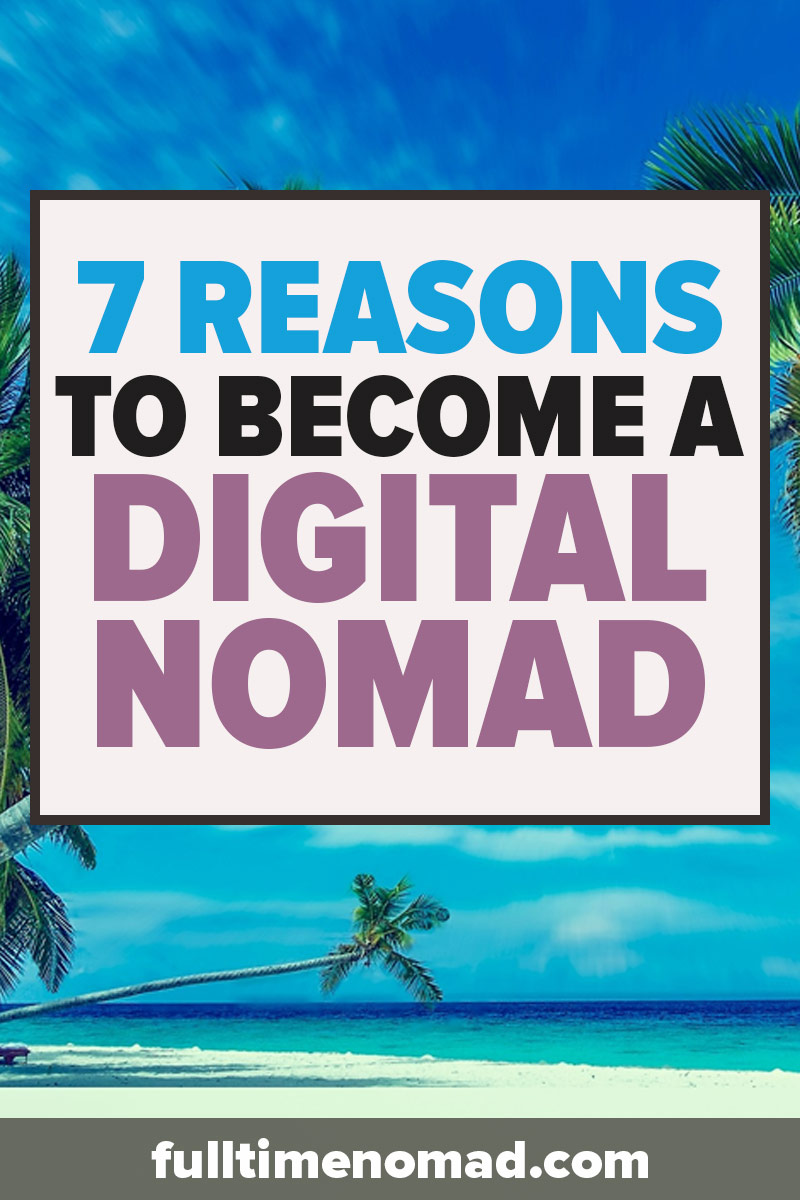 Written by
---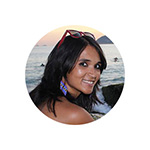 Radhika B.
After turning her back on office life in Australia, Radhika set out to create a life lived on her own terms (a constant work in progress). As co-founder of Fulltime Nomad, she is super passionate about helping others live life with more freedom and flexibility, and a bit of travel thrown in for good measure.