To Create Your Life of Unlimited Travel
Hello! We're Radhika & Johnny, the people behind Fulltime Nomad.
Since 2013, we have been travelling the world full time, all while building a business and making money online.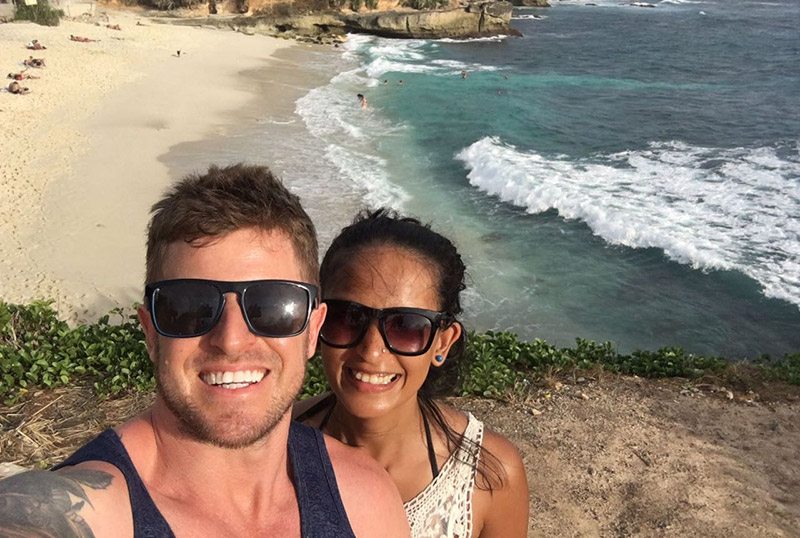 Want to know more about us? Be sure to check out our About page.
But enough about us.
This is about YOU.
If you're here because you want to:
Start freelancing…
Travel more…
Create a flexible lifestyle…
Become a digital nomad…
Build a successful, location independent business…
… you've found the right place.
It's time for you to take action.
Step 1: Subscribe to our newsletter
Our  newsletter is packed with tips and updates so be sure to subscribe to stay in the loop. We'll let you know when we have new stuff on the blog + you'll get a behind-the-scenes updates about our lives from wherever in the world we happen to be.

Step 2: Get social
If you want to see what we get upto in our daily lives, come stalk us on Instagram.
We also post a ton of useful freelancing, online business and digital nomad related content on our Facebook page and Twitter.
If you want to discuss something privately or simply have a question you'd like to ask us, feel free to send us an email.
Step 3: Take the first step
Our goal with Fulltime Nomad is to help YOU take that big scary first step towards building your own freedom lifestyle through freelancing, online business and travel.
We combine our first hand business-building and freelancing knowledge with our years of digital nomad experience to give you the advice you need when you're just getting started.
So whether you're an aspiring digital nomad who wants to travel while you work; or someone who simply craves a bit more flexibility in their lives, Fulltime Nomad is designed to be your hand-holding best friend.
We're here for you as your guides and as your friends. We're ordinary people with no special skills.
We really, truly believe that anyone can do this. You just need to put in the hard work (that's the catch).
We wanted this lifestyle bad enough and that desire is what helped us take the first step to make it happen.
Tell us your story. What is going to motivate YOU to take the first step? And, how we can help you do it?
If you don't know where to begin…
We've put together some blog posts that make an ideal starting point. Check them out below.
Our Yearly Updates
Digital Nomad Tips
Digital Nomad Life
Jobs You Can Travel With
Freelancing
Upwork Advice