Oh how wonderful it would be to make money while you sleep 😴
One sure way to do this is through affiliate marketing. If you are reading this you are just getting started in the world of affiliate marketing. You certainly like the idea of passive income and are interested in ways to monetise your blog especially through affiliate marketing.
To begin your journey to making passive income via affiliate marketing you first need to join several affiliate marketing programs for beginners.
What exactly is an affiliate program?
86 Ways to Make Money Online
Download our free guide on legitimate ways to make money online in 2021
By signing up, you are agreeing to receive periodic emails from Fulltime Nomad. No spam. Only the good stuff.
The idea behind affiliate marketing is to promote other people's products and earn a commission whenever someone buys the products through your promotions. The owner of the products offers promoters (you) financial incentives such as commissions through an affiliate program.
An affiliate program acts as a bridge between an advertiser and a customer. It's what connects the advertiser and the consumer through a publisher. In this case, the publisher is you.
In this article, we are going to reveal the best affiliate programs for beginner bloggers that will give you a head start in making money online. Keep reading, the best yet to come.
Related posts:
*This post may contain affiliate links. If you click on them and purchase something we get a small percentage of the sale. More info here*
How to get started with affiliate marketing
To get started with affiliate marketing, you need an avenue to promote the products or services. While social media is a good avenue the best way to make money through affiliate marketing is via a blog.
With a blog, you get to promote products that are relevant to your area of blogging. And since you're already establishing yourself as an expert in your niche people are more likely to buy what you promote.
A blog is also important in affiliate marketing because the best affiliate programs for beginners only tend to accept people who have their own platform.
Some of you reading may already have a blog. If you don't have a blog you can read our guide on how to start a blog. We also have a great deal with Bluehost where you can start a blog for little as 2.95 a month so you don't have to worry about spending too much money as you get started.
See also: Blog Niches That Make Money: 5 Profitable Blog Niche Ideas (Examples Included)
Once you have your blog up and running here are some tips for how to choose the right affiliate marketing programs for beginners:
1. Make a list of all the products that you believe your audience is interested in knowing about. Also, include in the list the products and services that you have bought and have enjoyed using.
2. Check out the products and services that various affiliate programs are offering and pick the ones that you included in your list above. You certainly want to promote the products and services that your audience is interested in or something that you have first-hand experience using.
3. Find out what the commission rates are. You certainly want to join top paying affiliate programs that will pay you a commission worth your time and effort. Make sure you check the payment method too.
4. Check out if you'll have access to an affiliate manager for each platform that you're considering joining. You want to be able to get assistance whenever you need it.
Read the rules and guidelines by each network and fully understand what you're signing up for.
Affiliate marketing programs for beginner bloggers
Now let's take a look at the best affiliate marketing programs for beginners. These are great to get you started today.
ShareASale offers a variety of promotional products that you can promote on the platform. They offer over 3900 affiliate programs and you can choose as many as you want. Even after getting accepted into ShareaSale, you still need to get approved for each individual program that you choose. The amount of commission you'll earn on ShareaSale will largely depend on the program you choose. Each program offers a different commission.
2. Amazon Associates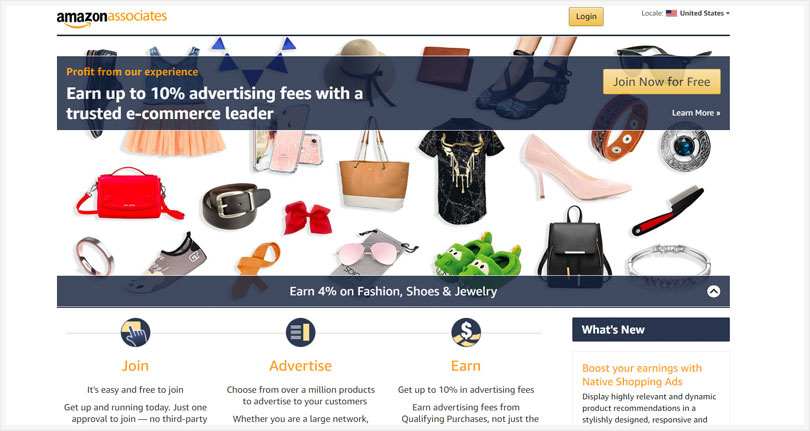 What makes Amazon associates one of the best affiliate programs to make money is that it offers a wide variety of thousands of products. On top of that, millions of people around the world rely on Amazon for most of their online purchases.
3. Rakuten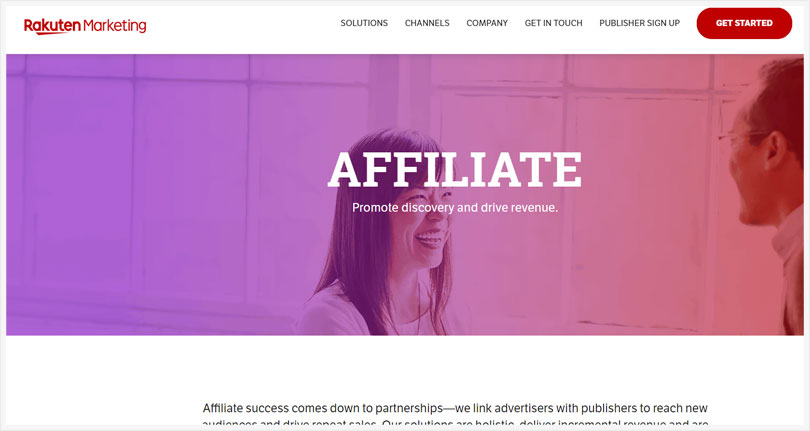 Rakuten is one of the most popular affiliate programs available. Rakuten's affiliate program has fulfilled over 100 million orders so you can be sure you won't go wrong by joining this affiliate program especially if you have a global reach.
4. Commission Junction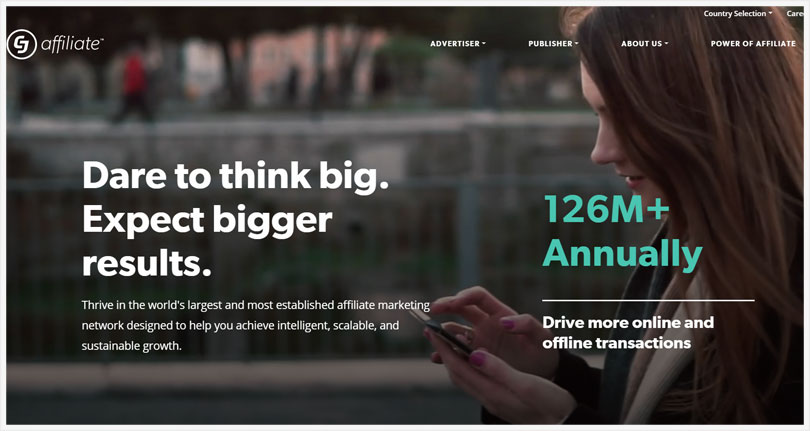 CJ Affiliates, formerly known as Commission Junction, is one of the most established and well-paying affiliate networks in the market. The program offers a broad range of popular brands to work with. The program also offers pretty good customer support through affiliate managers enabling you to grow your commissions by 43%.
5. Flexoffers
With over 12,000 advertisers at any one time, Flexoffers is definitely one of the best affiliate marketing programs for beginners. Flexoffers has a FlexRev-$hare program that lets you refer other publishers to the network and you get to make 50% of Flexoffers profits.
6. ClickBank
Clickbank affiliate program offers a wide variety of products across multiple niches with commission rates as high as 50% or more. The site is actually one of the best affiliate programs for bloggers who specialize in digital products. It's also one of the easiest programs to get approved in. once you are approved, you can sign up for any affiliate program of your choice as long as it's offered in their marketplace.
See also: How to Sell Ebooks Online: Make Money Selling Digital Products
7. Etsy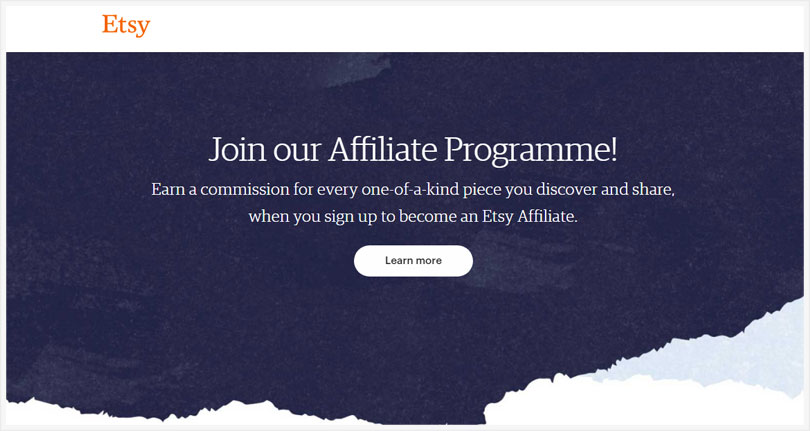 Etsy is one of the most popular eCommerce marketplaces for handmade products. Its affiliate program is a great choice for bloggers that are in niches that promote gift-giving and are looking for some unique products. Most of the products available on Etsy are not available anywhere else so you're bound to make huge commissions.
8. Awin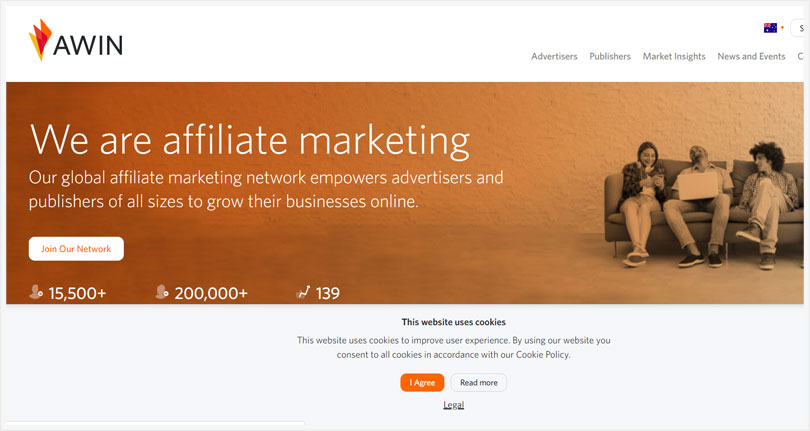 Previously known as Affiliate Window, AWIN is one of the most reliable affiliate marketing programs for beginners. What makes this program unique is that they have a WordPress plugin. Once you get approved to individual programs, the plugin will automatically transform all your links into affiliate links. So if you have already been blogging and even linked to any of their advertisers you start making money from those advertisers immediately.
9. JVzoo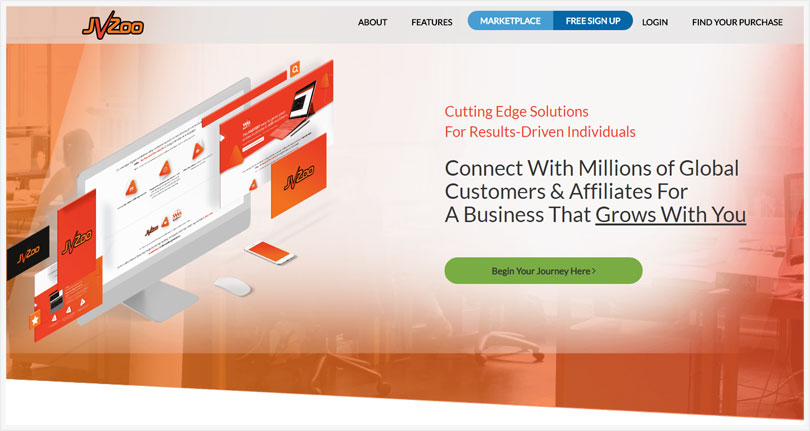 What makes JVZoo one of the favourite affiliate programs for bloggers is that it offers unique features such as instant commissions, 100% commission payouts (on a number of products), real-time tracking of campaigns and much more. Another great feature is the two-tier affiliate commission from some products. This means you can recruit affiliates and earn a commission whenever a sale is successfully generated by an affiliate you recruited.
There you have it guys, our list of the 9 best affiliate marketing programs for beginners. Hopefully, you'll find a good number from the list that is a good fit for your niche.
Remember, the success of your affiliate marketing depends on the kind of products you promote and the quality traffic you attract to your blog!
Written by
---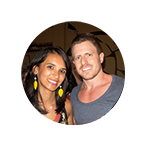 Fulltime Nomad
Fulltime Nomad is your passport to saying no to normal, and yes to a life of unlimited travel. Founded by Radhika & Johnny, this blog will help YOU take that big scary first step towards building your own freedom lifestyle. Are you new? Start here.