Imagine earning money every time you recommend a product to someone.
Your favourite shoes, the travel site you used to book a hotel, a new app you downloaded…
Well it's possible.
You can get paid to promote products online and you don't have to sell your soul for it.
FREE 5 Day Course
How to start a blog
that makes money
---
In this free course, we will take you through, step-by-step, everything you need to start a profitable blog.
By signing up, you are agreeing to receive periodic emails from Fulltime Nomad. No spam. Only the good stuff.
It's known as affiliate marketing and it's one of the most popular ways to make money with a blog.
It can be very lucrative – with many bloggers making in excess of 6 figures per month.
We want to show you how its possible to promote products and earn commission, without ever having to make your own products. This post is designed to be everything that you need to know to get started with affiliate marketing for your blog – even if you are a complete blogging beginner.
Don't have a blog yet?  Here's an article to get you started ASAP: How to Start a Blog in Under 10 Minutes
So let's get down to business!
*This post may contain affiliate links. If you click on them and purchase something we get a small percentage of the sale. More info here*
Related posts:
Promote Links and Earn Money – What is Blog Affiliate Marketing?
Before we jump into how affiliate marketing works, let's quickly discuss what affiliate marketing is, for bloggers.
Put simply, as a blogger you promote and sell companies products and earn commission in exchange.
Think about traditional sales people who get paid a commission for every sale they make. The process is very much similar with affiliate marketing – only that you get to promote the products and services on your blog and not offline.
As a blogger, there will be lots of products and services that you love, have used before or are directly related to what your blog is about. You can promote these products on your blog by making recommendations to your audience. 
When you sign up to a companies affiliate program for a product, you will receive a special affiliate link that contains a unique tracking code.
Ever time you promote a product on your site, you can use that affiliate link to direct a person to the products website.  When a reader makes a purchase, you earn a commission as the affiliate link contains tracking, and sales are attributed to you.
So that in a gist is how to get paid to promote products on your blog. 
Affiliate Marketing for Blogs: Why It's The Best Way to Make Money
As we mentioned before, affiliate marketing is very lucrative. There are bloggers making thousands of dollar a month, just by promoting other company's products online.
However, that's not the only reason it's worth the effort.
1. Passive Income. Affiliate marketing is one of the best forms of passive income. Once you write an article on your blog it's there for good. Your article might be found by people searching  in Google or through other channels like social media. This means that you continue to get visitors to your website and affiliate sales long after you hit that publish button.
2. You don't need to create and market your own products or services.  By promoting products online for companies through affiliate marketing, all you need to do is sign up to an affiliate program and share a link with your blog readers.   When they buy, you start making money! Additionally there's no stock inventory, no having to deal with customers or any of the other stresses required when selling your own product.
3. You don't need to be the world's best blogger or an expert in your blogging niche to make money blogging. You only need to be familiar with your niche, understand your readers really well and promote products and services that they will want to buy. 
4. You can be a complete newbie. For many newbie bloggers who are looking for ways to monetise their blogs, it can be overwhelming to figure out where to start. Affiliate marketing is an easy way to get started, even when you're not fully sure what you're doing. You can figure it out as you go!
How to Get Paid to Promote Products: 4 Steps to Get Started
So now that you know how it all works, where do you get started selling products online for companies?
Let's get down to the nitty gritty. 
1. Find affiliate programs
First things first, you need to find affiliate opportunities that are suitable for you.
There are two ways that you can partner with affiliates.
You can join an affiliate network. This one single platform where several businesses (merchants) offer affiliate programs. You simply sign up to the network and choose the programs that are most suited to you. 
Sign up to individual affiliate programs. You can join a company's affiliate program directly. So if you like a particular product, sign up to their program so you can recommend it to your audience as well.
You can make use of both types of programs to sell products and earn commission from them.

Popular affiliate programs
There are hundreds of programs that you can join and get started with affiliate marketing for bloggers. 
Let's take a look at some of the most popular and highly recommended affiliate networks:
To find companies and affiliate programs will require you to make use of Google and do your own research. The best way to find affiliate programs is by searching using your niche, product or relevant keywords followed by the words 'affiliate program'. See examples below:
Gardening + affiliate program (niche)

Gardening tools + affiliate program (product)

Best gardening tools + affiliate
You could also search for affiliate programs for specific products and services by doing a simple Google search.
2. Apply to programs
Once you have found a few good programs that are relevant to your blog and audience, go on and join them.
With most affiliate programs, the application process is quite simple and is only necessary to ensure that you have an audience that's relevant to the products and services that they feature.
Most of them won't be interested in how much traffic you currently have; but more about the kind of content you offer and your blogging frequency.
It's therefore, very important that you give a great deal of thought to the kind of blog that you want to start so that you're able to provide your audience with high quality content on a regular basis. Here are 8 things you should consider before you start a blog.
3. Start promoting your offers (without selling your soul)
The one thing that you don't want to be known for is the sleazy blogger who only promotes products on their blog and fills their readers' emails with junk ads and spam.  
Even though making money is the main goal here, you still want to offer value to your audience. So don't get carried by the money and forget that your audience will only stay loyal to you if you continue offering them valuable information.
Keep in mind that the only way that you are going to succeed with blogging and affiliate marketing is through high quality traffic. This can only happen when you build trust with your audience. People will only trust you if they believe that you value them.
So with that said, let's check out a few ways you can promote links and make money with affiliate products and services – in a manner that is both valuable to you and your audience.
Research has shown that 70% of customers will check out online reviews before they decide to buy something. 72% of these customers will take an action if the review is a positive one.
That's just how powerful online reviews are!
If you decide to promote products and services that you have personally used, then writing reviews is a great way to get people to buy them.
The deal with reviews is to be as honest as possible even if you're getting paid. Remember, your audience trusts and believes your opinion.
So if you say something is great and then they have a below par experience they will not trust you in future. Nothing is 100% great so be honest in your reviews.
When writing reviews use your personal stories to describe your experience with the product and why you recommend it. Remember to include your affiliate link at the top, within your blog post and below the page.
Example from Cnet.com: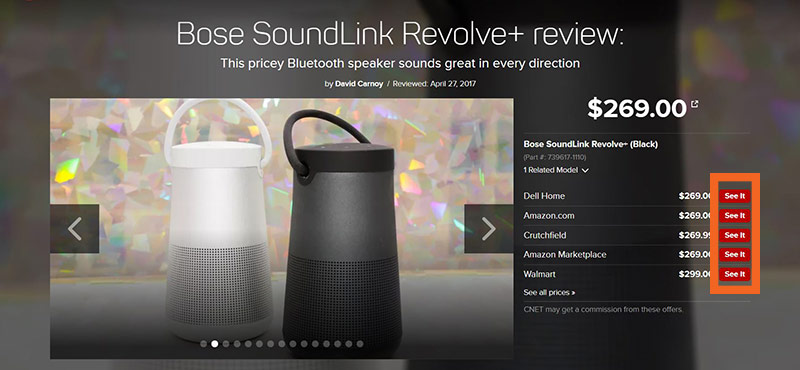 Popular technology blog Cnet writes article a reviews the latest tech gear and gadgets. In the above example they give a thorough review of the Bose Sound Link Revolve. Included are prices from all the top online retailers and affiliate links in the form of a 'see it' button.
This is another great way of promoting products and services.
Product comparisons are almost similar to product reviews. However, comparisons feature two or more similar products/services instead of one.
The beauty of comparisons is that they help customers who are confused about which particular product to pick when presented with several options.
Again, be as honest as possible and don't be tempted to favor one product over another. Provide your audience with all the necessary information and let them make the decision on their own.
Example from TopTenReviews.com: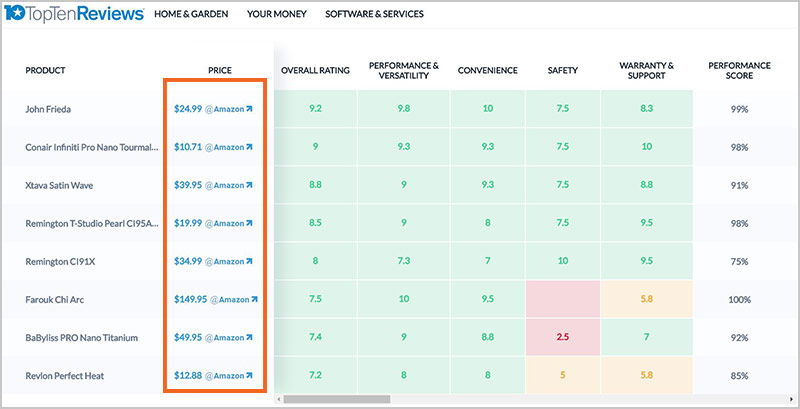 TopTenReviews.com are the kings of product comparisons. These guys do it very well and promote products across a range of verticals. As you can see they take one particular product category, in this case curling irons, and compare and rate the 'top ten'.
Tutorials are some of the easiest and effective ways to make money through affiliate marketing for bloggers.
They may take more time to prepare compared to reviews and product comparisons. However, they have higher power to drive more sales.
Tutorials are step by step posts or videos that show people how to do or use something. So if for instance you're promoting  gardening tool, you can create a video or blog post showing your audience how to use it effectively.
At the end of your video or article you can let your visitors know exactly where they can purchase the gardening tools.
Example from TheBeautyDepartment.com: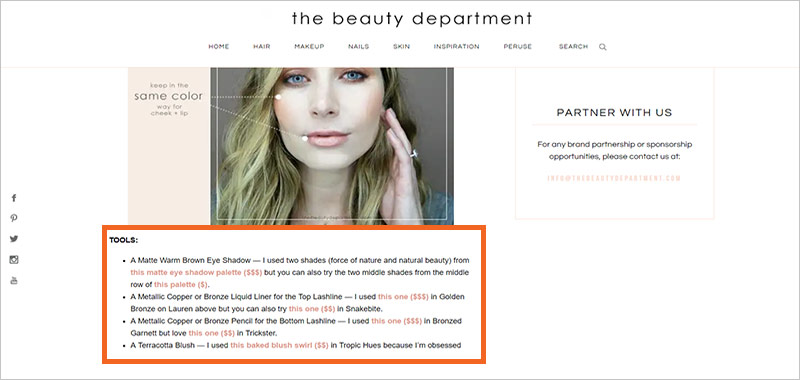 In this tutorial by The Beauty Department, readers are show step by step how to achieve a particular look. Underneath the tutorial are a list of the products used, with affiliate links to the websites where these products can be purchased.
This is probably the most ignored affiliate marketing tactic out there.
What most bloggers don't know is that a resource page is one of the most visited page on a blog or website. This is because people are always looking for resources that others are already using or highly recommend.
If for instance you're promoting books or online courses, you can have a resource page featuring your top most recommended books or courses. So instead of a reader having to look for individual posts they can go straight to your resource page.
Example from NomadicMatt.com: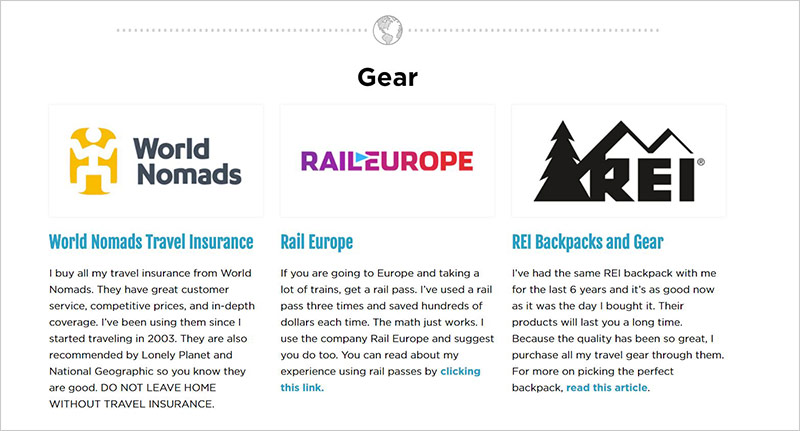 Popular travel blogger Nomadic Matt has created a resource page to promote all the travel related products and services he uses. This includes flight bookings, hotel reservations, travel insurance, travel gear/apparel & tour companies. All of these recommendations can be monetised by signing up to their affiliate programs and using affiliate links.
Sharing affiliate links in your blog posts
This is by far the most subtle way of promoting products and services.
With this tactic you don't really talk about a specific product or service but talk about a topic in general and then share links to products and services that you're promoting that are related to whatever you're discussing.
In most blogs you will see such links under 'see more' 'related product' etc.
Sometimes you can even mention a specific related product or service in passing and link it to your affiliate link.
Example from Greatist: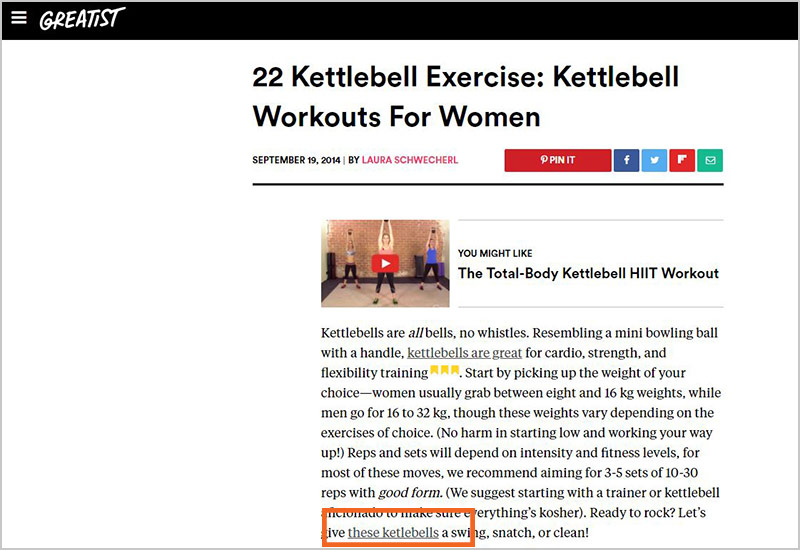 In this kettlebell workout Greatist.com uses a contextual affiliate link 'these kettlebells' to direct uses to an external website where the product can be purchased.
Whichever way you choose to promote your links, make sure you add an appropriate disclaimer to your blog post. You should always make your readers aware that they may be clicking on affiliate links within your post.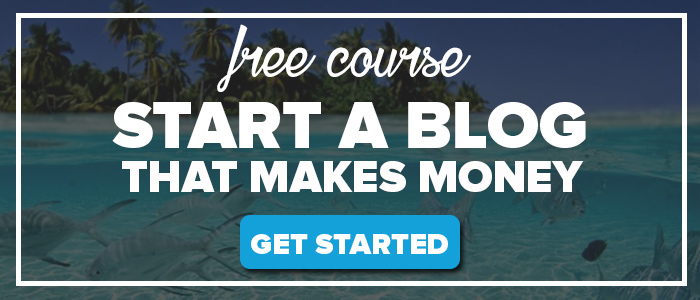 4. Getting paid for your work
This is the section that you're most curious about, right?
So how exactly will you get paid to promote products and affiliates as an affiliate?
Here's a simple breakdown of how you get to see money in the bank.
When you sign up for an affiliate program you receive a unique ID and a specific link (referral/affiliate link) that you'll use when promoting each product. This is the link that you share on your blog and other marketing outlets.
Heres and example of one our links we use to promote online courses at Skillshare: https://skillshare.evyy.net/c/339443/298081/4650?u=https%3A%2F%2Fwww.skillshare.com%2Fsearch%3Fquery%3DEmail%2520Marketing%26searchMethod%3Dautocomplete
As you can see there's all this extra numbers and words that track sales.
When people click on this link, the software keeps track of this. Sometimes, even if the customer gets to make a purchase weeks later you will still get paid for the sale as long as they used your unique affiliate link.
You are then given access to daily, weekly or monthly reports showing how many sales you made from your affiliate links.
You then get paid at the end of each payment period. This varies from one merchant to another and could be weekly or monthly.
Payment is often via Paypal, bank transfer and sometimes via cheque as well.
Popular Affiliate Marketing Terms to Know
Before you go, here's a basic list of terms you may come across when you get started with affiliate marketing.
Affiliate — this is the person (you) promoting a company's products/services for a commission.
Affiliate link — this is a unique URL given to each affiliate to identify them as the source of a purchase. Also referred to as a referral link.  
Affiliate network — this is an online marketplace where companies list their products and services for affiliates to find them.
Affiliate program — this is the program used by companies to pay commissions to affiliates who bring them sales.
Commission — this is a percentage of the total sale paid to the affiliate for referring the sale.
Cookie — in the blog affiliate marketing context, a cookie is used to assign a unique ID to the buyer and identify an affiliate as the source of the buyer.
Customer — this is the person who buys the company's product or service.
Merchant — this is the company or owner of the product or service.
Referral — this is when a person visits a merchant's site from clicking a link on an affiliate's site.
So there you go. Now you know how to get paid to promote products and services on your blog.
It's a completely legitimate and very feasible way to start making money from your blog. So start identifying relevant affiliate programs for your blog today and get started already.
If you haven't got a blog you can easily get started.  Use our exclusive BlueHost link to get started for as little $2.95 a month. You will also get a free domain and 1-click WordPress installation (no tech experience required!). You can check this article out for a step by step guide on setting up your blog.
Ready to get started with affiliate marketing? Leave us a comment and let us know if you have any more questions. 
You might also be interested in:
Written by
---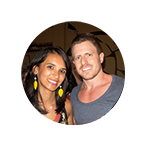 Fulltime Nomad
Fulltime Nomad is your passport to saying no to normal, and yes to a life of unlimited travel. Founded by Radhika & Johnny, this blog will help YOU take that big scary first step towards building your own freedom lifestyle. Are you new? Start here.