You not only love social media but you're actually quite good at it.
You know your way around Twitter, Facebook, Pinterest and even LinkedIn.
You've finally discovered that you can turn your passion for social media into meaningful gain… i.e. a social media management job. Trouble is, you have absolutely no idea where to get started.
So how do you find your first social media marketing client?
86 Ways to Make Money Online
Download our free guide on legitimate ways to make money online in 2021
By signing up, you are agreeing to receive periodic emails from Fulltime Nomad. No spam. Only the good stuff.
Well, the good news is that business owners definitely appreciate the power of social media and online marketing for business success. This, then has increased the demand for skilled social media managers and marketers (like you).
So if you're on the lookout for freelance social media management and marketing jobs, here are some of the best places to look.
**This post may contain affiliate links. If you click on them and purchase something we get a small percentage of the sale. More info here**
Related posts:
**This post may contain affiliate links. If you click on them and purchase something we get a small percentage of the sale. More info here**
Best Courses for Becoming a Social Media Manager
Maximise your chances of getting high quality clients by learning a few in demand social media management courses. Here are some of our top courses you should consider:
Courses on Udemy:
Courses on Lynda:
See also: Best Online Course Providers: Learn the Skills You Need to Become a Digital Nomad
Social Media Management Jobs on Job Boards
1. Upwork
Upwork is another huge jobs site that is home to thousands of freelancers. The site features jobs in every category you can think of from marketing, web design, IT, administration, copywriting, to social media.
When it comes to social media and marketing jobs, Upwork has plenty of opportunities available. You can choose to apply for general social media manager jobs such as content creation and posting. If you're good in a particular platform say Instagram, you could apply to platform-specific jobs such as Instagram marketer. Such jobs have less competition.
Upwork is competitive so you have to create a super impressive profile if you want to succeed on the platform. The good thing about Upwork is that it's also quite popular with clients and therefore there are plenty of jobs going around.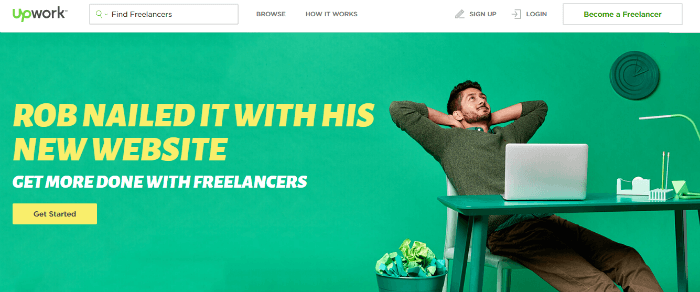 See also: 12 Steps To Creating An Upwork Profile That Gets You Freelance Clients, FAST
2. FlexJobs
FlexJobs is one of the most popular online jobs sites that offers remote and part-time jobs in various industries including social media and marketing. You can easily find social media jobs that involve developing content, monitoring and supporting social media campaigns, creating social media graphics and so on. To get started on the site, create a profile and add your resume. Once your profile is accepted you can begin looking for jobs based on industry, location and category. You will be required to pay a membership fee of $14.95 per month,  $29.95 for 3 months and $49.95 annually. The site comes highly recommended because it filters scam and posts jobs from reputable companies only.
3. Freelancer
Freelancer is another big freelancing site like Upwork with millions of jobs available. There are thousands of social media jobs to choose from but first, you have to join the site. Then you will be required to participate in contests in order to show how good your skills are. If you win such contests you then get the job. Not an easy task but at least you have a platform to consider.
4. Craigslist
Craigslist?  Really? For a real job? Surprising right? But yes, there are lots of genuine jobs on Craigslist majority of them being in the copywriting, digital marketing, virtual assistant and social media industry. Mostly you'll find individuals and small business owners seeking social media managers on Craigslist. To find a social media job on Craigslist you can filter jobs by location, industry (social media) and type (freelancing, telecommuting). Do your due diligence to avoid falling prey to scammers who are, unfortunately, popular on the site.
5. People Per Hour
People Per Hour is an online jobs site that works through a bidding system. As a freelancer, you get to bid on social media and marketing jobs that you're interested in. The bidding system is not always the best because clients often go for the lowest bid. However, the site is pretty good for freelancers who are just starting out and looking to build a portfolio.
6. Guru
Guru is another fast growing online jobs site with clients interested in freelancers skilled in different areas. To succeed on Guru, create a good profile and add your portfolio to showcase your expertise. This should include any social media and marketing work that you've done before. Guru also features a daily job-matching feature that matches you with relevant social media and marketing jobs added each day.
7. Media Bistro
Media Bistro's main focus is media jobs but social media is becoming popular within this industry and thus the site has started adding social media jobs. You don't need to register on the site to apply to jobs simply run a search for social media jobs and apply to those that interest you. You can also set an email alert and receive emails whenever new jobs that match your search criteria are added.
8. Project4Hire
Project4Hire attracts all kinds of freelancers including marketers and social media managers. Here you'll find various social media and marketing jobs including content creation, PPC, Facebook advertising, SEO, social media graphics creation among others. The site is a bit different from other freelancing sites. For Project4Hire you are required to pay 5% of your earnings every time you get awarded a project before starting on it. Other sites will normally take a certain percentage of your pay after the project is done and paid for.
9. Fiverr
Fiverr is a freelance jobs site where freelancers create "gigs" that clients can buy. The site is great for small projects that will not take too much of your time and will not require the client to pay too much. The site will be great if you love creating social media graphics. The name Fiverr comes from the earlier practice of projects priced at $5 but today clients can pay way more than that.
10. Damongo
Damongo is similar to Fiverr and freelancers advertise micro jobs in form of gigs and get clients to buy them. It would be a good start to try your luck on both Fiverr and Damongo to widen your client search.
11. Inbound.org Jobs
Inbound.org is mainly a forum where marketers discuss the latest trends in digital marketing. This makes it a great platform if you're just starting out on social media because there's a lot to learn from those who have been doing it for long. You also get access to the site's job board where you can find remote jobs in marketing and social media.
12. Remoteok.io
Remote OK focuses on remote jobs only. Though popular among the tech community, the site has quite a number of social media and digital marketing jobs that you can apply to find your first client.
13. Skip the Drive
Skip The Drive has a huge range of telecommuting, work-from-home and remote jobs in various industries including social media and marketing. You will not only stand a chance to get your first client on Skip the Drive but you can also use the telecommuting calculator to see how much time and money you can save by working remotely.
14. Indeed
Indeed is an online job listing that offers available positions all over the world. The site is, however, popular among US and Uk companies. You can find lots of freelancing, remote, part-time and telecommuting social media and marketing jobs on the site. Simply search for jobs and apply to those that you're keen on. You can subscribe to email job alerts to receive new job posting directly in your inbox.
15. Mashable Jobs Board
Mashable Jobs Board is a job listing board run by the popular digital media website, Mashable. A lot of the positions are full time but there are a good number of freelancing and part-time social media and marketing jobs that you can apply for.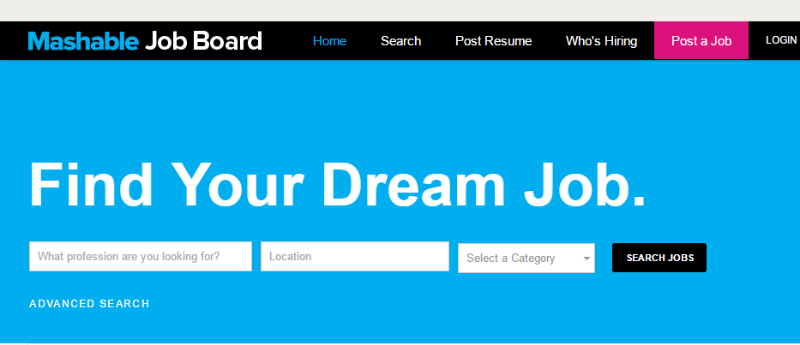 Social Media/Marketing Groups
Groups on social media platforms are another good place to find freelancing social media and marketing work. There are various groups that focus on jobs but it's also important to identify and join groups where potential clients may spend their time.
For example, if you want to work with solopreneurs, join solopreneur groups to hang out in. This way, you will be able to understand what such clients are looking for in a freelancer. You also get to interact with them and express your expertise.
Most useful groups will be on Facebook and LinkedIn. Let's take a look at some popular ones.
Disclaimer:  These are some groups that have been recommended to us but we have not tried these particular groups ourselves.
Facebook Groups for SMM Jobs
LinkedIn Groups for Social Media Marketing Work
LinkedIn is very popular with recruiters and even though most of the job positions advertised are on full time basis, groups will often have people looking for freelancers. Relevant Linkedin groups are also great if you want to interact with potential clients and learn about the industry. Let's take a look at a few popular social media and marketing groups on LinkedIn:
Finding your first client is definitely not a walk in the park. But with an industry such as exciting as marketing and social media the opportunities are endless. You just need to look in the right place. We hope that the above-mentioned avenues will help you snag that first coveted client! Good luck 🙂
How did you find your first freelance social media management job? Any advice to add?
Like this post? Share it on Pinterest.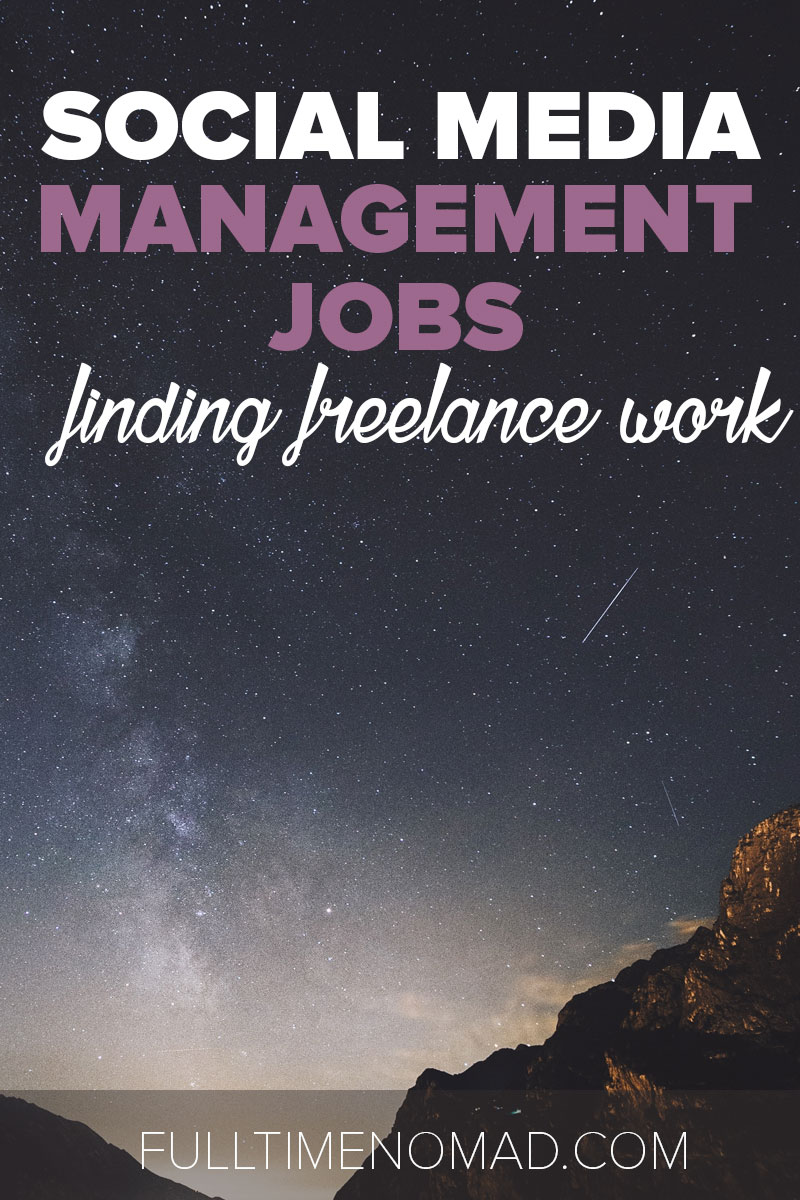 You might also be interested in:
Written by
---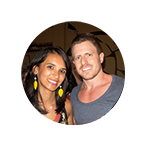 Fulltime Nomad
Fulltime Nomad is your passport to saying no to normal, and yes to a life of unlimited travel. Founded by Radhika & Johnny, this blog will help YOU take that big scary first step towards building your own freedom lifestyle. Are you new? Start here.