Want to work remotely and travel the world as you do so?
Of course, you do! That's why you're here, reading this blog post and hoping to find some answers.
Don't worry. We gotchu.
Keep on reading to learn more about jobs you can do while traveling. We've got 12 awesome job suggestions for you. But that's not all. We also talk about WHO this job is suited for, HOW MUCH it pays and most importantly, WHERE you can find these jobs.
FREE 5 Day Course
How to start a blog
that makes money
---
In this free course, we will take you through, step-by-step, everything you need to start a profitable blog.
By signing up, you are agreeing to receive periodic emails from Fulltime Nomad. No spam. Only the good stuff.
Yep, all that crucial info and in one jam-packed blog post about jobs that can be done while traveling.
*This post may contain affiliate links. If you click on them and purchase something we get a small percentage of the sale. More info here*
Related posts:
12 Jobs You Can Do While Traveling
Here are 12 of the best travel jobs that should answer your "jobs I can do while traveling" question once and for all:
1. Blogging
What it Pays: Working as a freelance blogger will earn you anything from $10 to $100 per post. If you're using your blog to make money, you stand to make anything from under $100 to over $10,000 per month depending on how popular your blog is.
Perfect For: Blogging is perfect for anyone with above-average writing skills and a passion for a topic that they want to share with the world.
What It Is: Blogging involves maintaining a blog by constantly writing blog posts that share information that is important, helpful or interesting to the readers.
How To Get It: The easiest way to be a blogger is to start your own blog. Obvs! But how? Check out our free guide here: How to Start a Blog in Under 10 Minutes
2. Social Media Management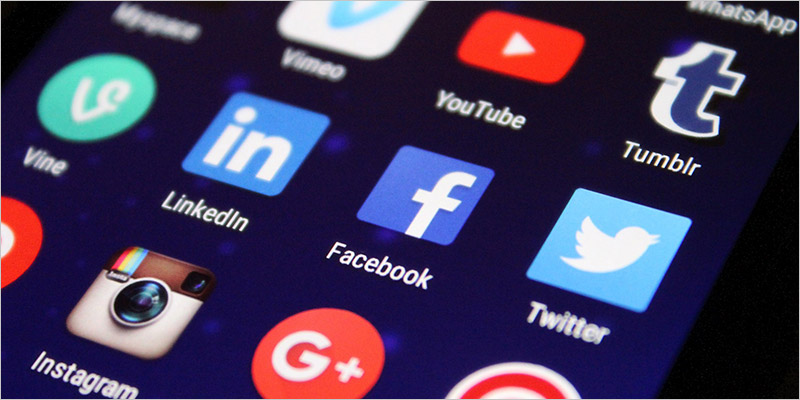 What it Pays: The average annual salary for a social media manager is between $34,432 to $56,571 for a full-time manager. For a freelance social media manager, the pay is around $10 to $100 per hour depending on tasks handled and your experience, of course.
Perfect For: If you sleep, eat, think, play social media then this is the job for you!
What It Is: Social media management involves updating and monitoring various social media channels such as Facebook, Instagram, Twitter, Snapchat, Pinterest, Google Plus etc. on behalf of individuals and brands.
How To Get It: There are so many ways to find social media management jobs including but not limited to, freelancing job sites like Upwork, Facebook Groups, approaching local business owners and more. Check out our resource here: Social Media Management Jobs: 15+ Resources for Finding Freelance Social Media Marketing Work
3. Copywriting
What it Pays: A new freelance copywriter can make between $25 to $35 per hour while a full time copywriting salary can be between roughly $52,000 and $62,000 per year.
Perfect For: Do you have a background or experience in marketing? Are you interested in brushing up your marketing skills? Then you should probably consider learning how to become a copywriter.
What It Is: Copywriting is the art of writing marketing or sales messages for the purpose of promoting goods and services. These messages are then published on different marketing materials such as websites, adverts, emails, sales pages, press releases, blog posts, etc.
How To Get It: Popular online freelancing platforms will have thousands of copywriting jobs that you can apply for. Check out our jobs resource here: Freelance Writing Jobs: 26 Resources for Finding PAID Work
4. Instagram Marketing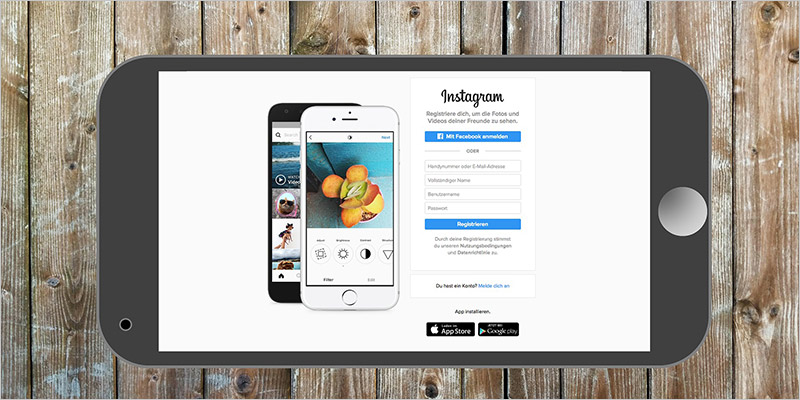 What it Pays: An Instagram marketer can earn between $10 and $100 per hour depending on experience, skills and type of company they work for.
Perfect For: Instagram marketing jobs that can be done while traveling, are perfect for people who have a good eye for catchy graphics, both images and videos.
What It Is: Instagram marketing is a job that involves running an Instagram account on behalf of a client. This means posting new content, engaging with followers and monitoring the account to see what works and what doesn't.
How To Get It: If you want to become an Instagram marketer and travel the world you can start by joining freelance sites such as Upwork. More ideas for where to find jobs here: Social Media Management Jobs: 15+ Resources for Finding Freelance Social Media Marketing Work
5. Graphic Design
What it Pays: Graphic designers earn from $17,636 to $65,587 per year on average. Hourly rates typically range between $10 and go up to $200 per hour depending on experience.
Perfect For: If you're interested in learning how to become a graphic designer you first need to have an eye for great designs. If colours, fonts, typography and images excite then go for it!
What It Is: This is a job that involves creating engaging and eye-catching designs. These are in the form of websites, logos, brochures, flyers, business cards, adverts, postcards, letterheads, catalogues, invitation or greeting cards, social media pages and so much more.
How To Get It: We have a comprehensive blog post on where to find PAID graphics and web design jobs. Do check it out.
6.Virtual Assistant (VA)
What It Pays: Around $10 to $15 an hour. This goes up as one gets more experienced and takes up better paying VA tasks.
Perfect For: This job is perfect for someone with an eye for detail and good at multi-tasking. VAs do a variety of jobs ranging from basic admin to social media to email marketing so a can-do attitude can go a long way. More details here: How to Become A Virtual Assistant and Travel the World
What It Is: Virtual assistants provide administrative, technical, or creative assistance to businesses remotely.
How To Get It: To find paid freelance VA jobs you can do while traveling the world, start with our resource here: Virtual Assistant Jobs : 20 Resources for Finding PAID Freelance VA Work
7. Facebook Marketing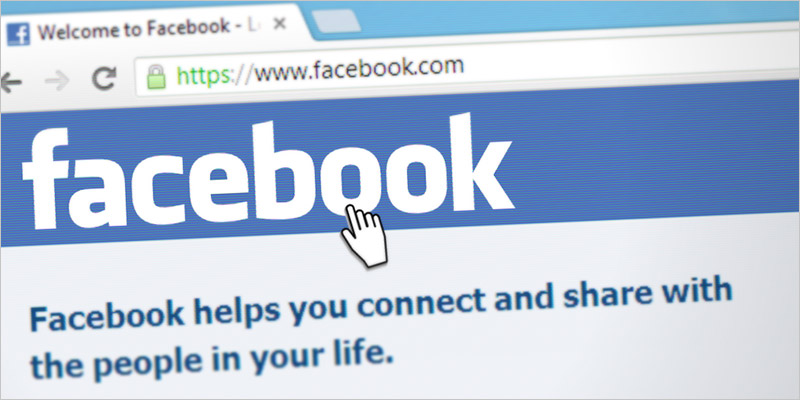 What it Pays: Facebook marketing is a great way to make money online This job pays anything between $10 and $100 per hour, depending on your experience.
Perfect For: Anyone who has a good understanding of Facebook as a platform for engaging an audience and turning them into customers.
What It Is: Facebook marketing includes various tasks such as posting updates on Facebook, answering queries from customers, providing customer service on the platform as well as community engagement and paid advertising. Needs will vary by client.
How To Get It: Check out our extensive guide on How to Become a Facebook Marketer & Travel the World and learn how to find and do Facebook marketing jobs you can do whilst traveling.
8. Web Developer
What it Pays: Newbie web developers earn an average salary of $72,000 while experienced web developers can earn around $90,800. An experienced freelance web developer can charge $150 per hour, while a newbie might charge $30 per hour.
Perfect For: Anyone who loves numbers, websites and coding.
What It Is: Web developers build websites as well as programs and applications for the web.
How To Get It: Web development is a very broad field so, there is a lot of work available, especially if you're experienced. Check out resource suggestions here:  Freelance IT Jobs: 30 Resources for Finding PAID IT Related Work
9. Pinterest Marketing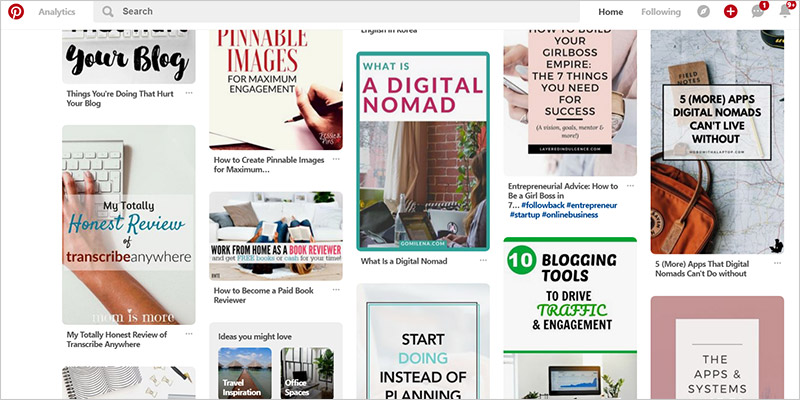 What it Pays: Between $10 and $100 per hour.
Perfect For: For someone who understands Pinterest as a marketing channel. You need to have a grasp over how the platform works and how people use it so you can maximise it for business value.
What It Is: You will spend your time pinning relevant images and videos for your clients in a bid to promote their businesses.
How To Get It: If you're looking for jobs you can do traveling and suffer from Pinsomnia then you definitely need to learn how to become a Pinterest Marketer and travel the world. We have plenty of job suggestions in that post.
10. Digital Marketing
What it Pays: Rates will normally depend on the digital marketing service you're offering and your experience. On average the annual pay is $92,000 – $138,000.
Perfect For: Anyone who is curious about online marketing can influence people and convert them into customers. Creativity and a love of data helps.
What It Is: Involves tasks such as Content Marketing, Social Media Marketing, Email Marketing, Search Engine Optimization (SEO), Digital Community Management, Pay-Per-Click (PPC) and Marketing Automation.
How To Get It: There are lots of resources for finding freelance digital marketing work available online.
11. Customer Service
What it Pays: This job pays between $5 to $20 an hour.
Perfect For: People who are organised, can multitask, have a passion for various online customer service jobs and want to work from home or remotely.
What It Is: Customer service agents provide assistance to customers who are having any kind of difficulty with a product or service. This can be on phone, online chat or email.
How To Get It: If you want customer service jobs you can do while traveling check out our resource above. There are plenty of jobs on freelancing and remote work sites
12. Online Teacher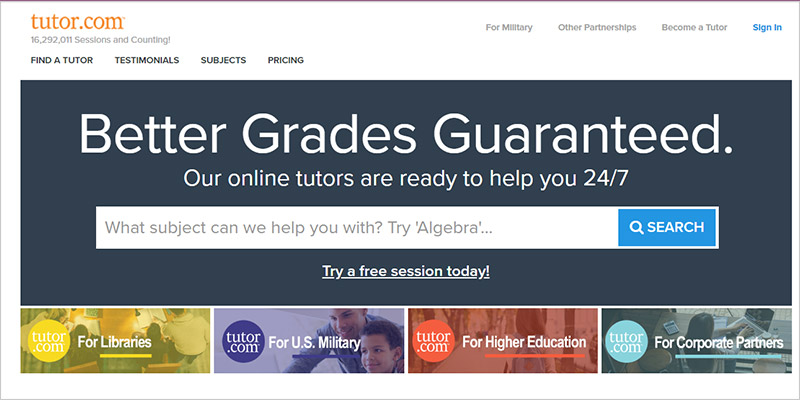 What it Pays: From $5- 50 an hour or around $30,000 per year.
Perfect For: Teachers or anyone with a skill that they can teach online.
What It Is: A teaching job done online instead of the typical in-person classroom teaching. Can be on any subject, skill or even a hobby such as yoga.
How To Get It: Tutor.com, Chegg Tutors, Tutor Vista are great places to start finding online teaching jobs.
So there you go. These are some great jobs you can do while traveling and not have to worry about how you're going to financially sustain your desire to see the world.
Many of these are easy to start right away. Check out the resources we have provided and we're confident you can find a remote job that you can start doing immediately!
Have you tried any of the jobs you can do while traveling? How has it been working for you? Share your experience with us!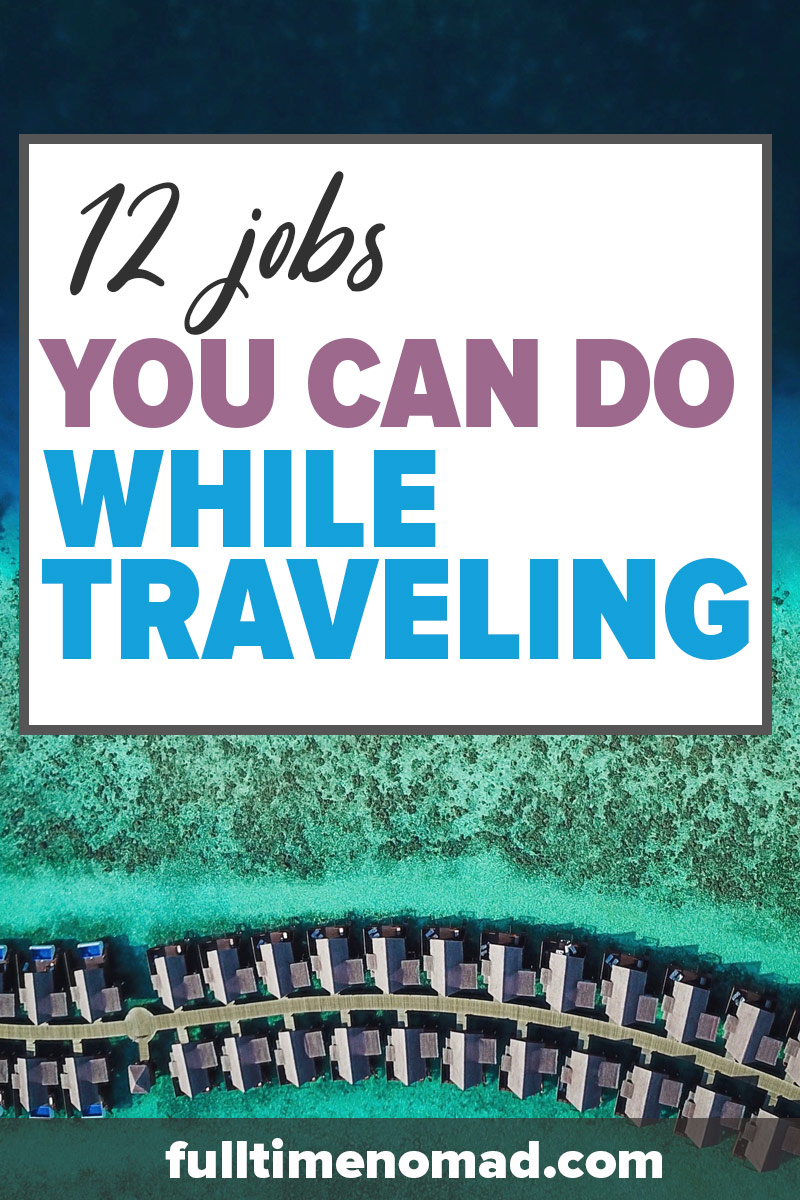 You might also be interested in:
Written by
---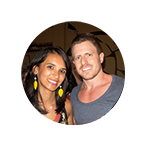 Fulltime Nomad
Fulltime Nomad is your passport to saying no to normal, and yes to a life of unlimited travel. Founded by Radhika & Johnny, this blog will help YOU take that big scary first step towards building your own freedom lifestyle. Are you new? Start here.