So it's been just over a month since we set up base and started living in Ho Chi Minh City (Saigon). I'll admit, at first it was challenging and I wasn't too sure whether we had made the right choice by committing to stay 3 months here. However, after one month of living here – that thought is well and truly dead. I'm happy we decided to call Ho Chi Minh City home.
Ho Chi Minh really is a fantastic city to live in and one that that grows on me more and more every day. In saying that, no city is perfect and while there are so many things I love about HCMC; there definitely are some things I don't get warm and fuzzy about.
What I Love About Ho Chi Minh City
Local Markets
Find me a city with a great local market and I'm halfway to being won over. Ho Chi Minh City has some great markets and luckily for us there is a market just 200 metres away from our apartment.
LEARN HOW TO WORK &

TRAVEL

THE WORLD

FULL TIME
---
Download our FREE guide in seconds!
By signing up, you are agreeing to receive periodic emails from Fulltime Nomad. No spam. Only the good stuff.
The fresh produce here is amazing. Fruit, vegetables, grains, tofu, meat. My favourite area is the seafood section where you can purchase eels, mussels, scallops, squid, prawns and all kinds of fish imaginable.
The seafood is that fresh that a lot of it is still moving when you buy it.
Coffee Shops
This city is a coffee lover's paradise – which is absolutely perfect for addicts like us. Every street, alley and corner there is a coffee shop. You have the big chains like Trung Nguyen (the Starbucks of Vietnam), hip and trendy cafes that wouldn't look out of place in Paris, and tiny local cafes where the seating is a stool on the sidewalk.
Every day we are discovering new cafes to try.  Unfortunately 3 months isn't going be long enough to try them all.
The Food
Vietnamese food is considered to be one of the best in the world and after only one month here, I can see why. Vietnamese dishes consist of a lot of fresh ingredients like vegetables, herbs and spices. There's not much oil and a lot of the meat is grilled or boiled keeping the food healthy.
In Ho Chi Minh City you have amazing street food. Nothing beats chowing down on a tasty banh mi in the middle of the street for all of 75c.
You also have some amazing restaurants, ranging from tiny local eateries to 5 star fine dining. We visited a restaurant Anthony Bourdain recommended to us (not personally, just on the show) and ordered this dish – sea bass in black bean sauce. It was unbelievable and only $5.
And finally, what makes the Saigon food scene even better is that you can get a lot of it delivered to your door. Dangerously good!
The People
From speaking to other travellers and from what I've read online, Vietnamese people have a bit of a reputation of being a little rude at times. I agree that around the tourist areas locals can be a little blunt with tourists. Usually I don't even blame them for this. But as soon as you're outside that zone, the Vietnamese are some of the friendliest people I've met.
Wherever we go it's a warm welcome and smiles all around. I am constantly blown away with how nice the Vietnamese are.
Fruit Juice
Take a few steps in Ho Chi Minh and you're sure to find a juice stall. People in Saigon love their juice. Probably because of the abundance of fresh fruit and vegetables everywhere.
Most days we go buy a mango and dragonfruit juice from the vendor in our street at a cost of 60c per juice. Not bad hey?
Beer Gardens
If you think Aussies like their beer, you should come to Vietnam! You'll spot people seated on little stools at makeshift street bars, all over Saigon – every single day of the week.
A great place to grab an icy cold beer in Ho Chi Minh City is at one of the many beer gardens within the city. One of my favourites is Hops Beer Garden in District 1. The atmosphere is relaxed and I love the large outdoor area that is set among trees.
Wifi Connectivity
Ho Chi Minh City is one of the most connected cities I've ever visited. Every shop, cafe and restaurant has decent wifi.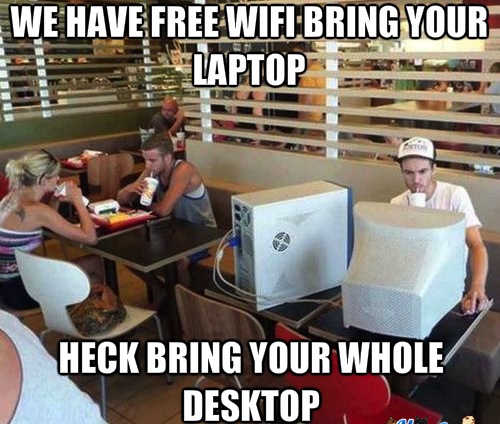 Although I'm not a fan of people constantly checking their phones while out socialising; it's great to have wifi when you really need it – like being able to check the location of the next coffee shop.
Riding a Scooter
If there is one word to describe riding a bike in Saigon, it's… mental. You really are taking a risk every time you jump on your bike here. But, I absolutely love it! Yes the traffic is heavy, disorderly and polluted, but for me it really is the best way to see the city.
I enjoy taking the bike out late a night for a ride and taking alternative routes to see different parts of the city.
Karaoke
Take a drive through the streets of Ho Chi Minh City at night and you're bound to see the big neon signs of the karaoke bars.
In HCMC, karaoke is everywhere. You can rent a room with friends and belt out your best version of Bon Jovi's 'Living on a Prayer'.
Away from the bars you will also find residents enjoying karaoke in their homes. Nothing amuses me more than when I'm walking through the street and see someone busting out Vietnamese songs, full blast by themselves in their living room.
The 23/9 Park
Although the 23-9 park is not the greatest park in Ho Chi Minh City, it's a great place to hang out and people watch. Especially around dusk when the place comes alive.
You will find people exercising, practicing tai chi, playing badminton, rollerblading, even fishing in the small dirty ponds that are situated in the middle of the park.
The pick of the action is on display at the foot shuttlecock courts or Jiànzi as they call it in Vietnam. The game is basically the same as hacky sack but it's played with a feathered shuttlecock. You need to to see the Vietnamese play this. The skills and flexibility these guys have is incredible!
Western Culture isn't Everywhere
In places like Thailand and The Philippines you can really see the influence Western culture has had on these countries. Westernised pop culture and American food chains are everywhere, often to the detriment of the place.
While Ho Chi Minh City does have its share of KFCs and Starbucks, the city hasn't let Western culture completely take over (yet).
Stacking People/Things on Scooters
What has impressed me most about the Vietnamese is their ability to make use of the very little space they have on their scooters. It's not uncommon to see a family of 5 hanging off a single bike.
The Vietnamese are also kings at transporting goods on the back of a bike. It's like they are all going for the Guinness Record to see how much stuff they can fit on their bike in a single trip.
I've seen stacks of boxes a couple of metres high, on the back of a bike. Just the other day I even saw a double sized bed mattress being transported on a bike.
What I Hate About Ho Chi Minh City
The Pollution
Any city with a population of over 8 million is going to have a pollution problem and Ho Chi Minh City is no different. Riding a bike makes it even worse. Sore throats and eyes are common if you don't wear the right protection while driving.
Since living in Saigon, I have developed a bit of a habit of scrubbing my face thoroughly every night to remove the griminess from the pollution.
Crazy Drivers on the Road
One of my biggest hates about Ho Chi Minh City is the lack of patience and common sense with drivers on the road.
Sure Saigon roads are chaotic and most of the time, it seems like there are no rules; but some people drive like they have a death wish. I can't believe the amount of people I see texting while riding a bike!
Sure you want to put your life at risk, but you are also risking mine.
There doesn't seem to be much of an emphasis on driver safety education here which is ridiculous considering everyone owns a scooter here.
The Heat
The heat in Ho Chi Minh City can be brutal. Most days are well above 30 with high humidity. That's fine if you have a beach or lake to cool off at. But here it's just concrete, traffic and people…and lots of it.
We try to avoid going out during the middle day as much as possible. The good thing is that Saigon has plenty of good cafes and restaurants with air con to escape from the heat.
Thieves and Scams
Unfortunately Ho Chi Minh City is well known for it thieves and scams targeting tourists and foreigners.
Although we live away from the main tourist area where most of this activity happens, there is still the daily threat of people trying to take advantage of us.
Recently, I had a man approach me and ask for a parking fee as we were leaving a restaurant we had just visited. I knew the restaurant didn't charge for their parking so I called bullshit on this guy. I was right! He wasn't even an employee at the restaurant – just some guy in the street trying to rip me off.
Although this was a small thing, you constantly have to be on your guard and after a while this can get tiring.
Ok so there you have it, the things that I love and hate about Ho Chi Minh City.
As you can see there are so many great things about living in Ho Chi Minh City. That's because this city really is amazing. Yes there are a few negatives, but what city doesn't have it's flaws? It definitely hasn't put us off from living here.
Have you visited Ho Chi Minh City before? What things do you love or hate about the city. Let us know in the comments below.
Written by
---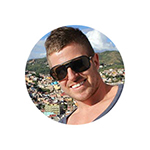 Johnny H.
As the co-founder of Fulltime Nomad, Johnny really believes the world is too big to stay in once place. In 2013 he broke away from his non-location independent job to chase his passion of travel and living abroad. Now he helps others do the same.